A Guide to Safe Online Shopping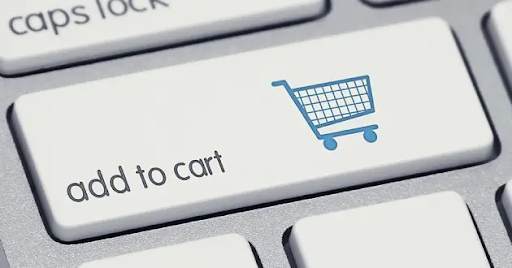 Online shopping has been a growing trend for many years, but the COVID-19 pandemic means that even more people are doing their holiday shopping online this year than ever before. While convenient, online shopping does not come without its own set of risks. Follow the simple tips and tricks below to ensure you are protecting your personal information and saving yourself from scams while shopping online.
Before Purchase
Many online purchases begin with advertisements from social media, Google, or other websites.
If you see an ad for a deal that seems too good to be true, see if the deal exists on the official website instead of clicking on it. You may find that the deal was just a scam. Scammers may also use fake emails or websites to trick you into a fake purchase, so it is best to buy only from websites that you are familiar with.
If you would like to purchase something from a new website, take a minute to determine if the business is legitimate and the website is secure. Some signs of a reputable online retailer include:
Being able to find the business's physical address and phone number on the website
An encrypted website - these pages make sure your information is secure, and can be easily spotted by looking for a padlock symbol next to the url
A secure payment page - make sure the url begins with https:// rather than http://
A toll free customer service line
Clear, openly available refund and exchange policies
During Purchase
When making your online purchase and inputting your payment information, make sure you are not on a fake checkout page. Check to make sure there are no spelling or grammar errors in the payment instructions, and that nothing looks out of place. Trust your instincts!
Whenever possible, pay with a credit card. If you find out later the transaction was fraudulent, you might be paid back if you report the charge to your credit card company. Additionally, beware of completing your purchase on a public WiFi network. It is much easier for criminals to steal your personal information when you are paying while using a public network as opposed to a personal one.
After Purchase
Many online retailers will request you make an account after completing a purchase, so that ordering is easier in the future. When doing so, create unique passwords for every shopping account you make. This way, should one of your accounts get hacked, there is a much lower chance that the others will, too.
If you get an email about shipping issues after placing an order, don't click it. This is a common trick from scammers. Rather, manually input your package tracking number on the company's website to ensure there are no problems with the delivery.
Finally, keep an eye on your credit card statement after making online purchases. Check that there are no extra charges for your order that need to be addressed.
Taking these simple precautions will allow you peace of mind while shopping online this holiday season.