How a VoIP System Can Enhance Marketing Strategies
Once an untested technology, VoIP has been rising in popularity over the years. Today, it's a staple for business communication.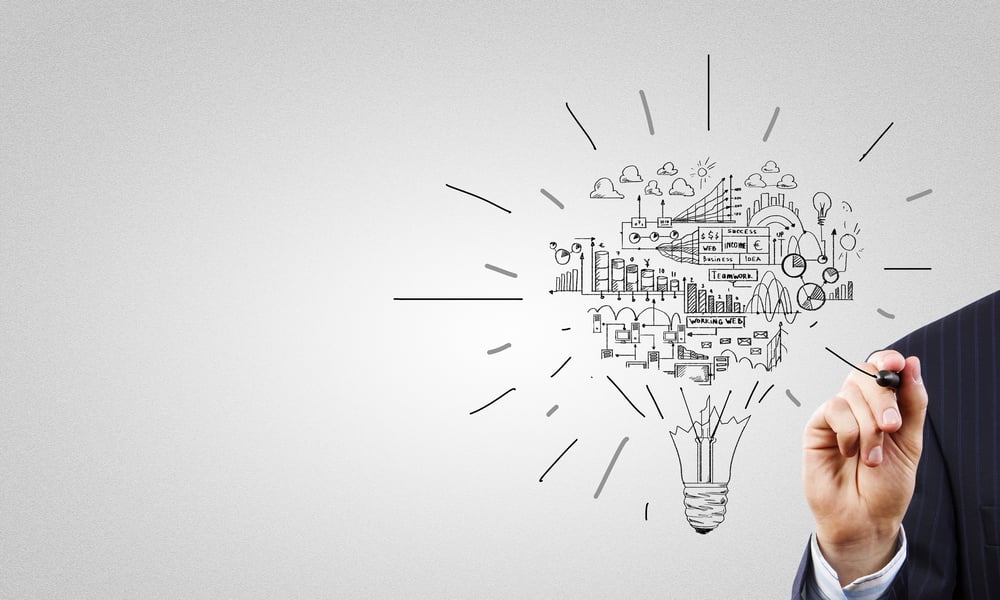 So what makes VoIP such a better alternative to a conventional telephone system? How about features like stronger reliability, increased mobility, cost efficiency, and more? When it comes to marketing, VoIP can make it much easier to organize and carry out campaigns, analyze and interpret your results, and track your sales teams' performance. Your VoIP system can play a vital role in enhancing your marketing strategy.
#1. Easily Manage Campaigns
Managing various ad campaigns is super simple with VoIP. There is no need to hire an external ad agency or someone to analyze your campaign performance rates. You will be able to check call logs and reports, determine if one phone number is performing better than another, and can see where you should spend your time and money on advertising in the future. In addition to this, if you determine that some ads just aren't gaining much attention or traction, VoIP enables you to delete the phone numbers you don't need and cut those costs immediately.
#2. Target Different Regions with Local Dialing Presence
Local presence dialing is a communications feature that automatically connects your outgoing phone number to the area code you dialed. Local numbers are beneficial for both your marketing and sales teams because most people tend to prefer to work locally.
In fact, in a 2017 survey by Software Advice, it was found that people are 400% more likely to pick up the phone if the call is from a local phone number. That's four times more connections with the people you're contacting, four times the opportunities to complete a sale and four times the likelihood you'll meet your business goals.
Additionally, local presence dialing is especially beneficial for small businesses looking to expand nationally or even globally. No matter how small your team actually is, or where you've conducted business thus far, adding local presence to your outbound calls puts prospective customers at ease and assures them that your services extend to their locality.
#3. Consistently Cost-Effective
Switching to VoIP can help businesses save a substantial amount on communication costs. This is in part because all of your services and infrastructure are housed within the cloud. There is no expensive PBX equipment on-site, that may need repairs from time to time, no paying IT for visits, no additional phone lines or installation, no crazy costs to update, etc. Savings are incredibly simple due to the scalability of VoIP. Adding additional phone lines (or removing them) is little to no cost at all. Adding extensions for new team members is also simple and can be done in just a few minutes and removed just as fast. With everything in a central location, running smoothly, money is being saved left and right.
#4. Increased Mobility
When your company increases the budget for advertising or starts a new campaign, you never know exactly when the new leads will start to roll in. You also can never know for sure when you will need to make some quick changes for call routing purposes or how the campaigns are being handled on your platform or system. VoIP systems, however, are not tied to any physical phone lines, thus enabling your team to stay on their toes, and ready to get in touch with prospective customers anytime and from anywhere.
VoIP extensions are virtual and can be assigned to as many devices as your team needs. No matter the device (desk phones, desktops, laptops, smartphones, etc.), any device can be used to make and receive calls as long as you're connected to the internet. Whether you're traveling, working remotely, or even just need someone available outside of operating hours, VoIP ensures you're available for customers at all points during your marketing strategies and sales funnel.
VoIP enables your team to seamlessly communicate with customers and each other through chat functions, voice and video conferencing, email, fax, etc. This seamless communication can be accessed anywhere and in whatever way is the most convenient for all parties.
#5. Improve Performance with Call Recording and Analytics
One of the most significant (although indirect) benefits of VoIP is that it brings a lot of helpful insight into your sales team's performance. Enabling call recording on some or all of your extensions can offer benefits like training purposes, showcase what needs improvement, and allow marketers to see how qualified new team members are and what they're doing well.
These captured analytics can reflect how many calls each of your sales representatives are taking, their average length of calls, how often calls are going to voicemail, how often they log out of the queue, and other stats. They are all showcased in one place with a VoIP phone system. Then, once you've captured the data, you can begin to track your marketing campaigns to see how they're performing over time and where your sales team could improve and implement further training when needed.
#6. Increase Conversations with Customers
Even the smallest businesses understand how vital communication is to running a business. A lot of businesses think that gaining leads and securing them is only through online channels. However, businesses that utilize online marketing and other formats gain a far better reach.
A direct phone call, though, can increase your chances of converting a sale or resolving a complicated client issue for your customer since many prefer talking to a live agent over the phone rather than an email anyway. Not to mention that many times when a phone call is preferred over an email, it is way more effective and enhances the customer's entire experience. A VoIP system requires no special equipment and can make sure that your calls are running smoothly without a barrier, and at a cheaper cost. These benefits will keep clients engaged and impressed with the products, services, and customer experience your business is delivering.
Additionally, Forbes conducted a study and found that 90% of consumers want to use texting or SMS to reach businesses. In fact, it is the most preferred method of communication for consumers under 50.
Simplicity offers chat and SMS messages with our platform at no additional cost to you. This feature enables users to have text conversations, send attachments and even use emojis through the Simplicity platform and applications. Chat and SMS can be used to communicate with one person or a group using extensions, 10-digit numbers, or a combination of both. Attachments can include documents, photos, and audio clips up to 5 MB.
#7. Increase Conversion with Increased Interactions
In line with #6, engaging more with your customers offers a higher chance of success when it comes to conversion. People tend to prefer interacting with another human over an email or with a chatbot. Sending thousands of emails at a time may be cost-effective, but no guarantee that every single email is being read, delivered, or followed up on.
A VoIP system is a cost-effective way to communicate with customers throughout the country (or globe) without the need to invest in expensive equipment. The VoIP system uses local phone numbers (detailed above) to target specific clients and specific markets. Marketing can improve conversion rates by establishing a more personal connection with customers.
In Conclusion
The world is fast-changing and your business needs to stay on top of all of the changes taking place. Adaptation is key! Many top businesses have been overtaken by these "underdogs" because they failed to follow up on trends, convert them to leads, and take advantage of modern technological advancements (like VoIP).
Investing in and utilizing a VoIP system is one modern move that would make sure your business stays current in the marketing game and gets your desired customers, which means making sales!
Whether you are ready to make the switch to VoIP or have additional questions, our team is ready to help!