How Scalable Is Your VoIP Solution?
How easily can your company grow? As a company's production increases, it's important that its systems and infrastructure don't hinder that growth.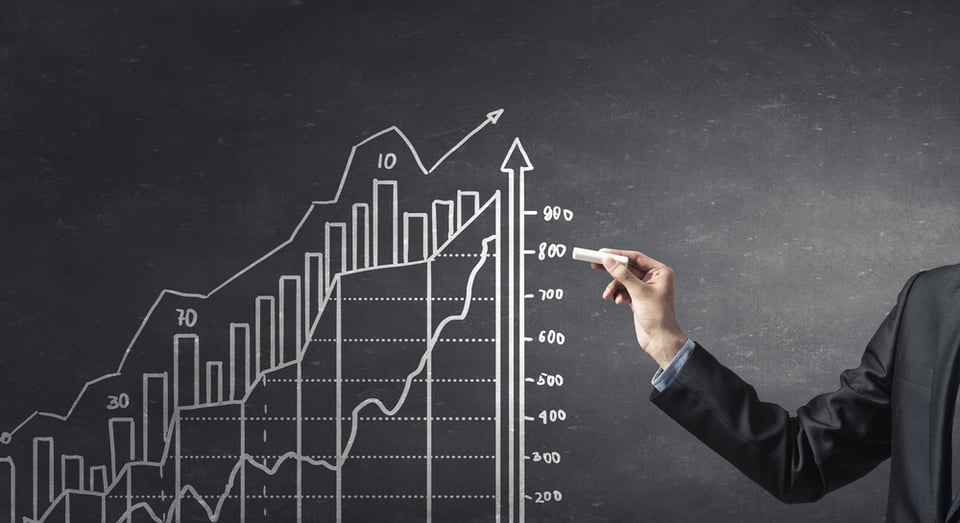 Like other aspects of your business, your communication tools should support and encourage scalability, which is why Voice over Internet Protocol (VoIP) is an excellent solution. With VoIP systems, companies can address their constant communication changes, demands, and needs without sacrificing operational efficiency, call quality, or key features.
Traditional on-premise systems include copper wires and heavy hardware that are expensive to maintain, take up valuable physical space, and are challenging to scale, often taking outside vendor support to make changes. In contrast, VoIP systems are minimal in their maintenance costs and offer easy scalability.
Why Businesses Need Scalable Communications
A company might need to scale up (or down) for any number of reasons. Growing businesses gaining traction within the market would obviously need to scale up, add locations, and maximize communication opportunities, whereas declining companies may need to cut costs.
Some businesses are seasonal and have peak periods where communications are booming. Some of these businesses may include tax preparation services, Christmas specialties, vacation accommodations, flower shops, and more. These company phones remain quiet for most of the year, but they can get bustling when business gains traction during the peak season.
Some companies that fall into this temporary or seasonal category often use the legacy system and purchase extra phone capacity to accommodate the busy season. Afterward, these phones sit idle. This may be a poor investment when there are far easier and less expensive options, such as VoIP, that can scale up and down effortlessly with the business.
Key Features of Scalable VoIP Solutions
Small and medium-sized companies can obtain the same communication systems as large-scale businesses without breaking the bank. Not all VoIP providers are worthy of your money, though, and there are certain things to look for when assessing potential providers.
Voice Quality
VoIP systems carry sound (voice) over the internet as data. The voice signal is broken down at the origination point and reconstructed at the termination point during a conversation. If the network you are on is poorly equipped or managed, the voice quality can suffer or be non-existent. Some providers will offer "least-cost routing." While it's cheaper, this method is often subject to dropped calls, jitter, feedback, and even security issues.
Fast Setup and Effortless Scalability
Traditional systems require a lot of time for lines, as well as trunks. They are also located within blocks, associated with higher costs because they are operating even when they are not in use.
VoIP systems are easy to set up, maintain and can be scaled up or down when needed. They offer incredible flexibility. Be aware, however, that not all VoIP systems can provide the instant access that cloud communications providers can offer. Some VoIP systems that are directly installed at your place of business may require additional visits from installation crews or alterations by technicians, making this form of VoIP system less flexible than cloud-based VoIP systems.
A cloud communications provider operates more like plug-and-play and allows for nearly instant deployment of new lines, as well as the fast dismantling of lines when they are not in use.
Cost-Effectiveness
VoIP systems are incredibly budget-friendly. The most expensive part of a VoIP system is the phones. This is because the system operates within the cloud. Cloud communications providers can offer network, routing, and analytics, and security in one affordable package. It is also effortless to add new features, new lines, or reduce anything when necessary.
This is especially beneficial in a remote work environment, where employees need a wide variety of integrated communication tools to truly maximize productivity.
Agile and Simplified Management
Phone management systems of the past are tedious and can require lots of IT work or personnel. IT administrators have many different things to check on a daily basis, making it difficult to devote time to ongoing maintenance and backend phone system support.
With a VoIP system, there is a centralized interface in place, making IT work more compact and efficient. Travel is reduced, time is saved, resources are better utilized, and deployments or alterations can happen in a split second.
Web-based management and partnership with cloud communications are key to the success of many VoIP systems. Users and managers can configure settings and get online to use the system fast. The dashboards and easy-to-use web portals make deploying phone lines hassle-free.
Unified communications providers offering cloud-based VoIP systems will supplement your business's communications efficiencies and foster seamless handoffs and integrations of communications throughout the company while maintaining voice quality over calls.
How to Assess Scalability of a VoIP Solution
A simple and good place to start researching VoIP providers is by asking questions and checking off requirements. Below are several basic questions that you could ask potential providers:
Does the VoIP platform integrate with any existing equipment and work with users' existing IP phones so you will be able to keep using that equipment?
Can you quickly expand the number of VoIP lines without phone systems going down for an extended time?
What security measures or mechanisms (such as encryption) are in place with the VoIP system? Are these included in the initial setup, or are they available as an add-on that can be implemented later?
VoIP is the future of business communication systems. Taking the time to understand and research solutions, different providers, features, and advantages and disadvantages may be incredibly important and helpful to your business and its future.
If you have yet to commit to a VoIP provider, be sure to ask questions, ask for references, read reviews, and discuss the features your business needs and desires to scale the business successfully.