Porting Landlines to a VoIP System
Modern companies and even individuals are beginning to see and understand the benefits of switching to VoIP. Compared to on-premise phone systems, VoIP systems are incredibly cost-effective, can simplify and unify your communication systems, and provide you with various features that can enhance your business.
However, many people worry that switching to a VoIP system means losing the phone number or numbers you have had for many years. The idea of reaching out to all of your contacts and asking them to replace your previous number with a new one is too much of a hassle to take on. But don't worry, VoIP has you covered!
Another popular question among new VoIP users is, "Can I switch my landline phone number to VoIP?" Simply put: Yes. Most providers allow for "porting" or switching landline phone number(s) over to your new VoIP system.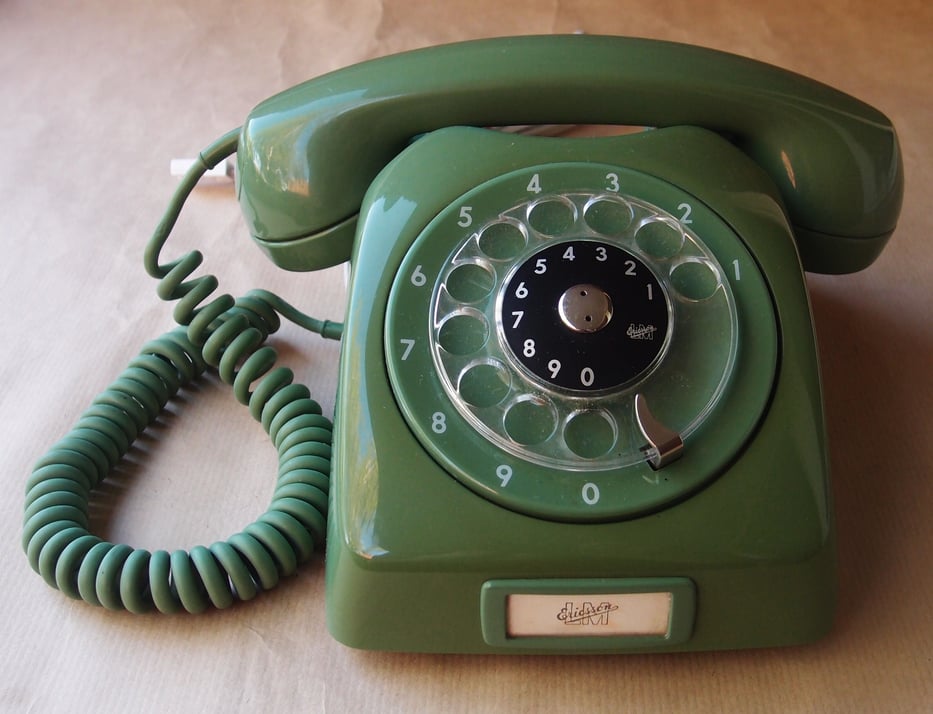 There are some things you should know before you begin the porting process, and we are going to cover them for you here. Keep reading for everything you need to know about porting landlines to a VoIP system.
What is Phone Number Portability?
Phone number portability, most commonly known as "porting," is essentially the act of transferring your old phone number or numbers to a new phone provider and system (in this case, a VoIP system). With this, you will be able to use all of the latest and valuable features of the best, most up-to-date phone system, but all of the contacts you have built over the years will still be able to contact you at the same phone number. This crafts an easy and convenient transition for users who wish to update their communication systems without the hassle of changing a long-standing phone number and then having to let all of your contacts know about the change.
Can My Number Be Ported to VoIP?
Of course! A few years back, the Federal Communications Commission (FCC) required all phone providers to allow their clients to port their phone numbers. Your VoIP provider should guide you through the process. If you choose to switch to a hosted or cloud-based communication system, you will most likely be able to retain your current phone number, and it should be a simple process.
Is it Expensive to Port Landlines to a VoIP System?
Porting landlines to a VoIP system will vary by provider. Some providers will port your number for free when you sign up for their service. Others may charge a one-time fee or a monthly fee to continue using a ported number. Check out each of our potential provider's policies on porting and make the best decision for you and your business.
To get the best price for porting landlines, you should contact multiple VoIP providers and request quotes. Then, analyze all of your options and choose the best one for you. You can request a quote from us at Simplicity here. We are eager to help you and answer any questions you may have.
How Long Does the Porting Process Take?
Most of the time, the porting process can take as little as ten days or even less. It all depends on if you have a clean port request - the LOA (Letter of Agreement) has the correct account information - account number, company representative signing, etc. and
If you are porting toll-free numbers, this can take a little longer. It is most commonly recommended that you factor about two weeks for the project if there are any hiccups in the porting process.
How or Where Can I Get Started?
It is a common misconception that transferring a landline number over to a VoIP system is incredibly complex, but actually, it's pretty simple! To get started on porting your landline number over to your new VoIP system, simply follow these steps below:
#1. Don't Start By Canceling Service With Your Previous Phone Provider
To port a landline telephone number to your new VoIP system, you need your landline number to still be active, in service, and connected before you begin the porting process.
The VoIP provider will contact your original telephone provider with an LOA and put in a transfer request for your current (and desired) phone number.
#2. Determine All of Your Account Information with Your Current Landline Provider
When the VoIP provider contacts your current or original provider to request the transfer and port, you will need to make sure that you have all of the correct information pertaining to your account. Provide the VoIP provider with a current invoice so they can confirm things like account holder name(s), account number, address, and of course, the phone number linked to the account and one you wanted to be ported. When you sign up for your new VoIP service with your selected provider, they will need access to all of this information to allow for an easy and smooth transition.
#3. Research VoIP Providers and Make Sure They Allow for Ported Numbers
While most VoIP providers accept ported numbers, not all of them do. Always make sure that your potential VoIP provider will guide you through the porting process and accept your ported phone number. VoIP providers will usually look up your specific phone number and determine if it is eligible for porting.
#4. Sign Up with Your Chosen Provider
After doing all of the necessary research regarding your provider, you can sign up for their service and begin the porting process. Be sure to let your new provider know that you would like to start the porting process as soon as possible. They can start to contact your prior landline provider and get the porting process.
When signing up with a VoIP provider, you will use the same account information that you previously used with your landline provider. This is essential to avoid a rejected port which could delay the entire process. Also, during the project provisioning process, you can ask your new VoIP provider to transfer any other important information from your prior account (like users, extensions, and call ques) to your new one. This can save you a lot of time, money, and labor.
#5. Determine When Your New Account Will Be Live
One of the last things you will need to do is ask your new VoIP provider when your account and ported phone number will be live and in use. This is important because you will need to wait to disconnect your landline account when your new one is live and in service. Once implementation is complete, you can test your new VoIP system and ensure everything is operating correctly before deactivating your landline.
#6. Cancel Your Landline Account
Finally, once your new VoIP account is live and you and your team are comfortable with using it, you can now cancel your previous landline provider and their service. You are now ready to use your new VoIP system with the same phone number.
Remember to keep in mind that your landline providers are legally required to allow you to port your number. If your landline provider denies your request, you can file a complaint with the FCC.
Do you have additional questions? Our team is here to help!