A Quick Guide to FCC Regulations: Ray Baum Act, Kari's Law, and STIR SHAKEN
Since August 2019, the Federal Communications Commission (FCC) has enacted several new rules to protect the safety and security of consumers. These laws have come into effect in the past year, so it's important to ensure that your communications provider maintains compliance for all of these regulations, not only to comply with the law, but also to keep people safe.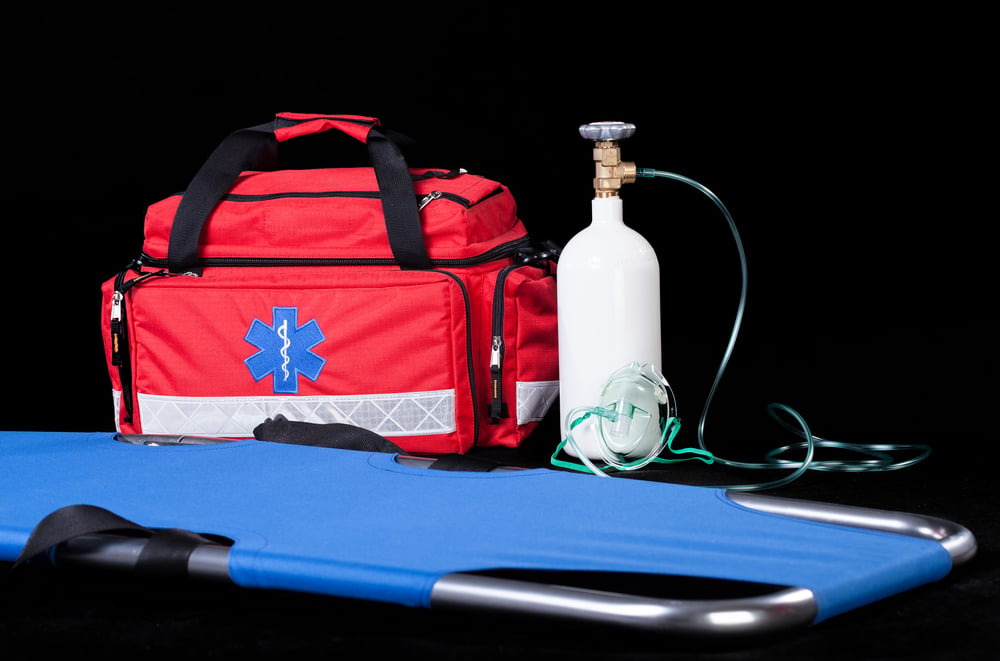 Kari's Law and Section 506 of Ray Baum's Act, specifically, are two newly-enacted federal laws that will strengthen emergency calls, make it easier to place emergency calls, and allow emergency responders to assist people as quickly as possible.
STIR/SHAKEN is a technological framework designed to reduce fraudulent robocalls and illegal phone number spoofing.
Kari's Law– Direct Dialing and Notification for MLTS
In 2018, Congress enacted "Kari's Law." This law honors Kari Hunt, who was killed by her estranged husband in a motel room in Marshall, Texas, in 2013. Kari's 9-year-old daughter attempted to call 911 four times from the phone inside the motel room, but the call was never able to go through because she did not know that the motel's phone system required dialing "9" before making an outbound call. The law requires direct 911 dialing and notification capabilities in multi-line telephone systems (MLTS), typically found in office buildings, hospitals, educational campuses, and hotels. These requirements were ordered to be in effect starting February 16, 2020.
Under the FCC's rules, these requirements apply to "MLTS that are manufactured, imported, offered for sale or lease, first sold or leased, or installed after February 16, 2020. All MLTS manufacturers and vendors must pre-configure their systems to offer direct dialing of 911—that is, to enable the user to dial 911 without having to dial any prefix or access code, such as the number 9."
In addition to direct dialing, the notification capability requirements of the law are intended to make building entry for first responders easier. When a 911 call is placed on an MLTS system, a notification is sent out to a central location (on or off-site), so it is more likely that other people will see it, be aware, and can assist if it is possible to do so.
Examples of this notification system include on-screen messages with audible alarms for security desk computers, text messages for smartphones, and email administrators. The notification shall, at a minimum, contain the following information: the fact that a 911 call has been made, a valid callback number, and the information about the caller's location that the MLTS conveys to the public safety answering point (PSAP) with the call to 911.
Ray Baum's Act – Dispatchable Location for MLTS
In the United States, each year, 240 million calls are made to 911; unfortunately, many of these calls are thwarted because of insufficient location data. In some areas of the country, the rapid response rate to a 911 call is 95 percent. However, in some cases, like those involving mobile phones or extension phones in large buildings (office buildings, hotels, etc.), the prompt response rate is as low as 10 percent. This is because the call provides responders little information about where the call has been made.
The FCC enacted rules to ensure that "dispatchable location" is conveyed with 911 calls to dispatch centers, regardless of the technological platform used, including MLTS. Under section 506 of Ray Baum's Act, a "dispatchable location" is defined as "a location delivered to the PSAP with a 911 call that consists of the validated street address of the calling party, plus additional information such as suite, apartment, or similar information necessary to identify the location of the calling party adequately."
In large, multi-story buildings, it can be challenging for emergency responders to locate the distressed person in need of assistance. Traditionally, first responders only had access to the main street address, so locating someone in the building could take much longer than it should. Ray Baum's Act creates a "dispatchable location" for 911 capable services (including Interconnected VoIP). This gives emergency responders precise location information for calls originating from MLTS, such as floor, suite, or room-level location data.
Like with Kari's Law, these configurations were mandatory to have in place by February 16, 2020, on all MLTS manufactured, imported, offered for first sale or lease, first sold or leased, or installed after this date.
STIR/SHAKEN
STIR/SHAKEN is a technology framework designed to combat fraudulent robocalls and illegal phone number spoofing. STIR stands for "Secure Telephony Identity Revisited." SHAKEN stands for "Secure Handling of Asserted information using toKENs." These FCC standards were put in place to help restore trust in the calls we receive on our communication devices.
STIR creates a "digital signature" for incoming calls. The signature includes information regarding the calling party, and providers will access the signature and provide verification. SHAKEN establishes the standards for how providers will uphold STIR within their networks.
Research suggests that between three and five million robocalls are made each month, and that more than 40% of those calls may be fraud-related. The STIR/SHAKEN initiative has been implemented to restore trust within telecommunications and deter criminals from scamming consumers and businesses through robocalls and illegal phone number spoofing due to the security measure in place while making sure that legitimate calls reach the recipient easily.
You may be asking yourself, "How will this work for me exactly?" With VoIP (which uses the internet to make calls), your calls are automatically signed with complete or "A" attestation. This "letter grade" simply means that there is a lower chance that your calls will be blocked or intercepted by a terminating carrier. In a STIR/SHAKEN call, the original service provider signs or "attest" that they have an authentic relationship with the caller that is using the number.
There are three different levels of attestation that can be administered to a call:
Complete or "A" Attestation:

The service provider knows the customer and has a clear right to use the phone number.
Partial or "B" Attestation

:

The service provider knows the customer but not the source of the phone number.

Gateway or "C" Attestation:

The service provider has originated the call onto the network but can't authenticate the call source, e.g., an international gateway.
Most VoIP providers whose customers use their provider-issued phone number sign calls with complete or "A" attestation. All other calls are typically signed with a partial or "B" attestation.
The point of these new regulations is to protect consumers and enhance their safety. These rules will make it mandatory for companies and providers to assist in this transition and, in turn, make this access simpler (and fair) for all consumers.
Communications have changed so much over the years, and the simple act of dialing 911 for help has a lot of complex technology hidden underneath it that we never even consider. Kari's Law creates a simple, unrestricted way to dial 911 on any device. Ray Baum's Act allows first responders to know your exact location and get to you as quickly as possible. Finally, STIR/SHAKEN technologies cut down on fraudulent callers, clearing the path for reliable communications and free lines for all the calls you may need to make (emergency or not).