Top VoIP Integrations for Accelerating Business Growth
Businesses are adopting VoIP every day to ease communication needs, aid customer service, boost sales and productivity, and of course, grow their business. Some employees see the change to cloud-based communication as just another modern tool they will have to learn, and many are not so eager to change from traditional means.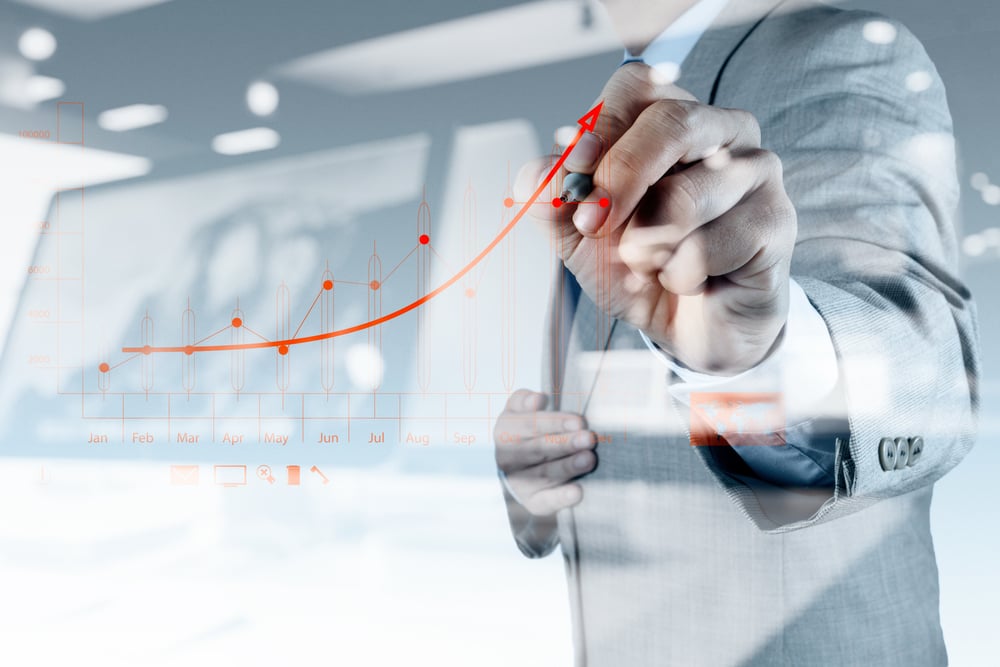 However, organizations are switching to VoIP because of the extensive functionality available and how VoIP can merge seamlessly with existing software they already possess. VoIP integrations provide staff with features that will boost their efficiency and productivity while also improving customer service. Telecommunications providers have been developing integrations that allow users to swiftly move from one tool to another and synchronize data between new and existing platforms.
Examples of this synchronization would be enabling click-to-dial, integrating the phone system with cloud storage so that team members can collaborate in a more leisurely fashion, and providing easy access to essential account data for personalized interaction with new and existing clients. VoIP integrations can be so seamless, efficient, and intuitive that you may already be using integration and not even be realizing it. Below we will go over the top VoIP integrations for your business and how they can further accelerate its growth.
#1. CRM (Customer Relationship Management) Integration
Top-of-the-line VoIP systems are created with integration in mind. Every business tends to utilize different CRM platforms than another; no business is the same. Your team members will never have to weave through tons of incompatible systems to resolve customer issues. Your clients will also never have to be bothered with answering the same question multiple times (by the same or different people).
Your CRM holds the most vital data about your customers, from their contact information to all previous conversations with employees to purchases and purchase preferences. With your VoIP system and CRM integration, all of this crucial data is placed at your team member's fingertips, and they will have access to the needed insights about a caller before the conversation even begins. With each call, a team member receives a notification presenting the caller's name and any other relevant information. This will enable your employees to have a personalized conversation with your customer.
New information can also be added to a customer's "file" for the next representative who may contact the customer in the future. A CRM VoIP integration will give your customer service team all of the tools they need to handle customer inquiries quickly and efficiently.
Businesses can connect their digital phone systems with CRM software and accelerate the effectiveness of both. All of the customer's vital information is added to the digital profile and is now available whenever the customer reaches out. Perfect for creating and maintaining customer relationships for the long haul.
#2. Click-to-Dial VoIP Integration
Click-to-Dial integration is an incredible addition to VoIP. Since all calls made through VoIP are digital, there is no prerequisite to having a traditional phone. Now, your employees can make calls directly from their laptops or tablets, no matter where they are. Click-to-Dial lets team members make calls from a browser, contact lists, or even CRMs. This is a super helpful feature since so many companies have employees working from various and remote locations.
If and when employees choose to return to a physical office location, VoIP integrations will give your team members greater productivity and efficiency levels than ever before. Client follow-ups will also always go to the correct department or team member, and they will always have the accurate information right in front of them.
#3. Cloud Storage Integration
Typically, VoIP providers can store call recording for upwards of 30 days, but that is not enough time in some industries. Law firms, medical practices, and NGOs need a secure record of their conversations to protect themselves and their clients from lawsuits, fraud, or any additional threats. Many businesses find it beneficial to have records of customer interactions for those reasons and train new employees, provide better support to new and existing clients, and increase accountability within the organization.
Suppose you think your business could benefit from secure call recordings. In that case, it may be a good idea to incorporate your system with a cloud storage solution, for example, Dropbox or Google Cloud. This VoIP integration allows you to safely and securely upload and backup all of your call recordings to the platform of your choice. The records are secure in the storage solution and can be easily accessed at any time.
#4. Voicemail Transcriptions
Voicemail transcription creates, stores, and sends a text version of an incoming voicemail straight to your email inbox. This feature is incredibly convenient when listening to a voicemail is not. Written logs like these create and maintain a level of transparency and accuracy in your business communications. Written records of voicemails are often available through your VoIP provider's online portals, desktop or mobile applications (if applicable). New and archived transcriptions are usually found there and can be easily accessed.
#5. Recruitment Software
Recruitment software is a tool often used by HR professionals to find and hire new employees. The software can keep track of applicants by finding, storing, and analyzing information about them, including their contact information, cover letters, and references which can all be accessed and viewed on any platform (including mobile devices). With this convenience level, you can find the right team members by crafting the right questions and perfecting and personalizing the interview process.
#6. ERPs
ERPs or Enterprise Resources Planning is a billing system that can minimize and simplify the mundane tasks typically carried out by human employees, increasing productivity and eliminating the risk of human error by synchronizing business activities. The algorithms configured in ERPs can make decision-making much easier for our business and the professional by providing all the correct information you would need, such as irregularities in financial operations and generating automatic cash reports or invoices.
#7. Advanced Analytics
Integration tools make it more accessible and stress-free for employees to do their jobs. They also make it easier for managers and supervisors to see what is working and what isn't, thanks to advanced analytics tools that integrate with your new VoIP system.
You can get real-time analytics on-call times, wait times, caller hang-up rates, and more, all of which will let you know what is going on and allow you to brainstorm ways to solve any issues effectively. You can also see which agents specifically are having the most success resolving customer issues and then use them as an example in training programs for new team members or just as an acknowledgment of success to share with the entire team. Detailed reports allow organizations to learn what's going on over the phone and make better decisions on behalf of the whole group of employees working together.
The types of integrations listed here help bridge the gap between your existing software and your VoIP phone system. You can streamline internal communications between departments, team members, and your customer service by taking advantage of all of the functions available.
VoIP is an excellent way to accelerate your business growth in many ways, especially the mobility, data collecting and storing capabilities, and connectivity of departments and clients. Several VoIP integrations can be incredibly beneficial for your business and growth. If you are interested in learning VoIP and integrations, the team at Simplicity can certainly help!