Read More
Topics: Simplicity VoIP, CEO, remote worker, employees, support, community giving, communications, client services, providers, business continuity, knowledge base, solutions, Resources, COVID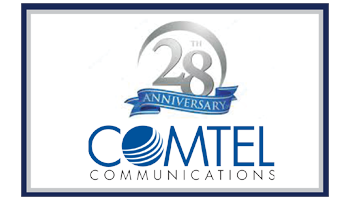 Congratulations are in order! Comtel Communications celebrates 28 years in business with founder, Ben Humphreys, President and CEO of Comtel and Simplicity VoIP, at the helm. A Henrico County-based telecom and technology consulting firm, Comtel consultants help businesses evaluate their communications needs by securing solutions specifically matched to the company's telecom, technology and security priorities. Comtel provides services for small, medium and enterprise-sized businesses and helps to advance a company's telecom technology. As a regional Master Agency focusing on the Mid-Atlantic, Comtel also has national and international clients.
Read More
Topics: online security, phone security, Simplicity VoIP, telecom, VoIP, business phones, CEO, comtel communications, Hosted VoIP, small business phones, telecommunications, VoIP Basics, efficiency, telecom audit, agent, onsite, functionality, cost savings, community giving, agent value prop, phone service, communications, client services, IT, business continuity, richmond, digital transformation
Richmond based master agency, Comtel Communications, has added CommandLink to its direct portfolio of solutions providers. One of a handful of masters in the nation to secure a contract with CommandLink, Comtel recognized the benefit offered to its clients of having a standalone partner for all network, communication and security needs.
Read More
Topics: CEO, comtel communications, unified communications, reliable, partner, security, functionality, support, client support, Network, ucaas, SD-WAN, communications, client services, partnership