Best VoIP Features for Small Businesses
Voice over Internet Protocol (VoIP) continues to support small businesses in their growth; more and more companies are turning to cloud-based communications to stay connected internally and externally. However, the best VoIP systems should go beyond just making and receiving phone calls. They should also encompass more advanced functions like the support of remote workers, analytics, call management, and more.
However, every VoIP provider is different and will offer various features. It is an excellent time to be picky and decide which features will boost your business, what components would be nice to have, and what components are necessary. Below, we will guide you through the best VoIP features for your small business!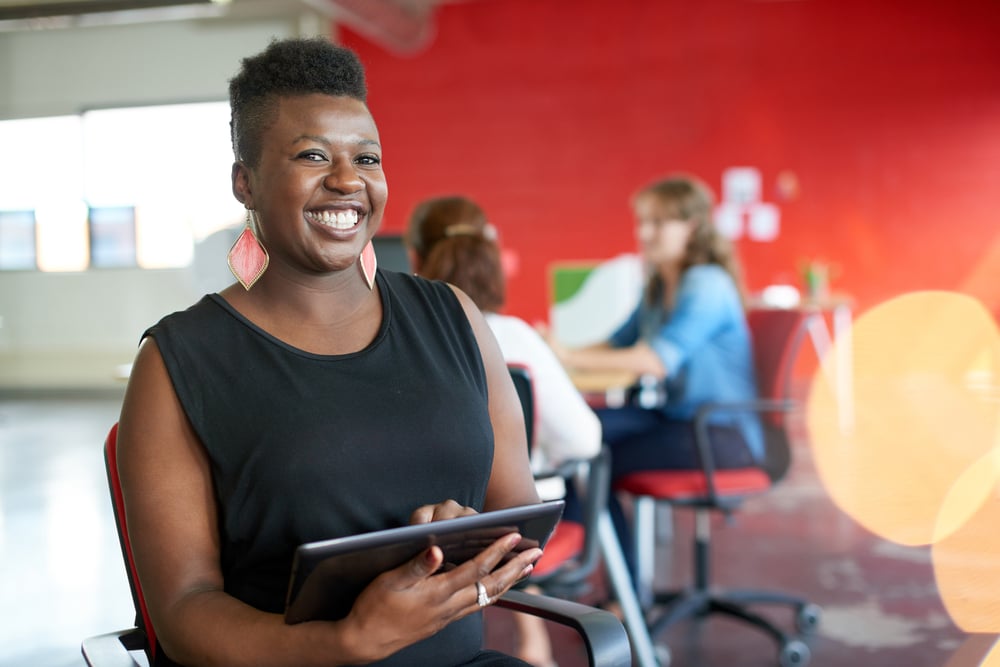 Phone Flexibility
VoIP offers multiple choices for your phone itself - softphone applications like web phones and mobile applications.
A softphone is a downloadable application with a virtual phone interface. It allows users to make outbound calls and receive inbound VoIP calls on their chosen device from anywhere. These calls take place over the internet, so there is no reliance on a traditional landline desk phone. Softphones save your business time, money, increased portability, practicality, and accessibility. They can also be easily integrated with your existing CRM platforms.
A webphone (aka web dialer) is an internet application that enables two-way calls (often international) from a web browser. It requires high-speed internet access and a computer or tablet. Webphones are an effective tool for sales and customer support teams and help to increase sales, reduce costs, and improve customer service.
Most commonly, your VoIP provider may have its own mobile application that can be used for various purposes. Mobile VoIP simply uses a VoIP application on any mobile device to make and receive calls. While many cloud-based phone services offer mobile compatibility, not all businesses utilize it because mobile devices typically come with their own wireless servicer. However, using Mobile VoIP applications can be a win-win for both company-owned phones and BYOD (bring your own device) programs. When mobile VoIP applications are being used on a device, the user is able to use the VoIP number rather than their personal phone number. Users will have access to the same VoIP features as the ones mentioned below. Benefits include cost savings, access to features, use of business lines, digital faxing, and more!
Auto-Attendant
Auto-attendants are one of the most popular features of all VoIP business phones. They easily allow incoming calls to be transferred to the correct person or department without the need for human interjection (like a receptionist). Auto-attendants are becoming increasingly popular with companies because they remove the middle man, thus saving businesses money and saving customers valuable time. The less time a customer has to wait before getting to their desired destination, the higher their satisfaction.
Another basic yet important feature of auto-attendants is that they can feature a pre-recorded message and play a variety of hold music options, should a customer ever be in a call wait queue. These options are helpful for small businesses, solo workers, or even freelancers who need to manage significant call traffic.
Some VoIP vendors can also configure multi-level auto-attendants (often known as "interactive voice response or IVR) that can route multiple numbers at once. This functionality is ideal for teams with larger call volumes but can be beneficial for smaller teams.
Music on Hold
As we mentioned before, some VoIP providers offer various music on hold options. While this may seem insignificant, it actually can be a big deal to your customers. In a USA Business Telephone Today survey, 10,000 callers listened to silence for one minute. 52% of these callers hung up before the minute was complete. The second group of 10,000 callers heard music as they waited, and only 13% hung up.
Some customers enjoy music while they wait, and some do not. However, with numbers like these, it is not a bad idea to invest in music when call queues are possible. It may be the difference between a satisfied and unsatisfied customer.
Call Holding, Park, Transfer, and Forwarding
Call holding, park, transfer, and forwarding are common VoIP features.
When a call is placed on hold, the caller is "parked'', thus they are unable to speak to the person on the other end of the call. They are waiting for their requested party to pick up the call. Call holding means that callers are placed on hold and can instantly be transferred to their requested destination. There is typically a "transfer" button on your phone or attendant console.
Call forwarding is another common telecommunication feature. Inbound calls are automatically directed to the next programmed extension or phone number when the feature is active. This is an excellent option for smaller teams as well as helping to minimize the loss of sales because the mainline is busy.
However, it should be noted that the call forwarding feature does not guarantee that a call will never go to voicemail, but it can cut the chance significantly. Thus, some businesses choose to set up a professional answering service in addition to call forwarding.
Conferencing Tools
Many VoIP business phone systems now include features that enable audio and or video conferencing over the internet. These tools are becoming increasingly crucial to companies that have found themselves operating remotely and would like to keep the option open for their team members. Even if some workers are opting to return to the in-person work environment, hybrid employment is becoming very popular.
Conferencing tools that enable clear communication, screen sharing, and collaboration, no matter the location of team members is no longer a wish; it is a plausible feature of VoIP. With a growing number of businesses opting for remote work, VoIP tools help to create professional conferences that connect physical and remote team members alike.
Conference Bridge
Conference bridging is a common feature of VoIP. It allows users to hold auditory meetings with dozens or even hundreds of participants across internet-connected devices equipped with a microphone. Conference bridges are great for remote or hybrid teams because they work together even when distance sets them apart.
Call Recording
Call recording is a beneficial VoIP feature that allows team members to record calls for reference, legal, or training purposes. Depending on the service, calls can be recorded across the company or individually. Some VoIP providers even offer cloud storage solutions that are easily searchable, so you don't have to worry about using up your network's valuable space. Call recording is very beneficial in customer service, legal, and sales as it can be educational and valuable to document essential conversations.
Call Transcriptions
Call recording is the first step to having a log of useful calls. Call transcription takes it a step further by creating a physical conversation script. Instead of vying to remember what was said during the calls or investing in the man-hours to listen to a recording and transcribe calls manually., Now you can easily and quickly have a physical record of the call and context. Transcripts are a great way to craft follow-up notes about a meeting and have evidence of conversations, ideas, context, etc. The ability to record transcripts is a big help for businesses. There is no room for guesswork when call recording is combined with call transcription.
Call Barging
While the term sounds slightly aggressive, rest assured that it is not. This feature allows management to easily monitor employees to see the progress of interaction, reaction time, gain feedback from customers, and assist team members in real-time. Sometimes situations arise that require a manager to take a call over or listen in on calls. Call barging makes the transition seamless and does not cause disruption for the customer or team member.
Live Chat
Live chat and text messaging (SMS/MMS) are growing features among businesses and prove to be very effective among customers. Although many companies still rely on voice mail and phone calls, many callers choose not to leave a voicemail message. Meanwhile, customers who utilize live chat and text messaging feel listened to and appreciate staying connected.
Caller ID
Caller ID is one of the best phone features ever to exist. It is beneficial to know who is calling you before you even answer the call. This gives you the time to mentally prepare what you want to say and find the correct tone of voice before ever engaging with the caller on the other end. You also have a few critical moments to gather necessary information or documents before beginning the conversation.
Additionally, since robocalls are a common occurrence these days, Caller ID helps avoid these calls and wasting your time.
Choosing the Best Features For Your Business
While these are some of the top VoIP features for small businesses, many others are available because they can differ from provider to provider. Some providers offer many other tools that can benefit your business as well. It is essential to research features, services, plans, providers and decide who will be the best fit for your business.
When choosing which VoIP features are the most essential for your business, consider the following in your search and decision processes:
Will your entire team have access to this tool?
Does this enhance your customer's experience?
Does it make collaboration easier and better for your team?
Is it worth the money? Is it a good value?
Will productivity and efficiency be enhanced?
Are there any potentially harmful effects that could occur?
Did you take suggestions from your team about the features they want or need?
Once many of these questions are answered, you should move forward more confidently when choosing your plan, provider, and features.