Business Text Messaging: Everything You Need to Know About 10DLC
One of the most popular and cost-effective ways for businesses to communicate with their customers is texting. In fact, 90% of customers prefer texting to connect with companies.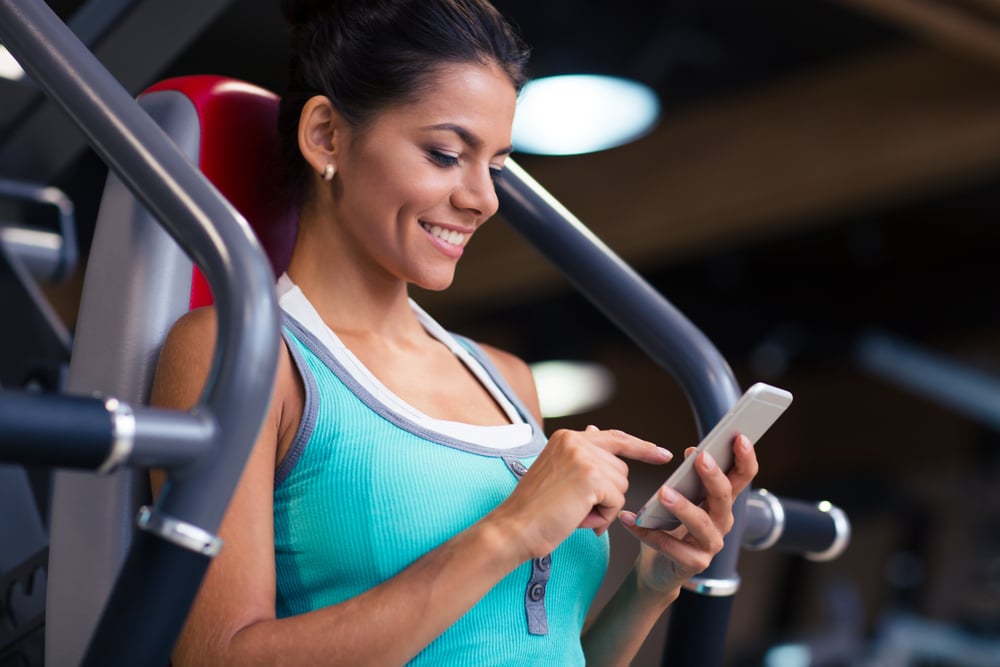 SMS and MMS messages fall under A2P. A2P messaging is "Application to Person" texting. This strategy removes the manual labor necessary to text and allows businesses to bulk send text messages to customers.
In the past, most business phone numbers couldn't send mass SMS messages, let alone bulk texts to all customers. Traditionally, businesses had three text-based communication options to choose from:
Toll-free long codes: Toll-free numbers have long been an affordable option for all businesses looking to send out high volumes of text messages. Toll-free long codes are capable of sending out thousands of text messages each day at high throughput rates. Some businesses can even adopt vanity toll-free numbers (i.e., 1-866-DOCTORS). Toll-free long codes require a tedious approval process before being implemented with high throughput. Compared to a long code number with a local area code, toll-free numbers may seem somewhat impersonal or foreign to customers, thus limiting your customer engagement.
Short codes: Short codes are 5-6 digit phone numbers. They are capable of sending millions of messages each day at high throughput levels as well. However, short code numbers can be strikingly expensive to obtain and require cumbersome campaign approval processes before your prospective or current customers can actively use them.
Standard long codes: Local long codes are simply standard phone numbers. They are affordable and readily available. They are designed for person-to-person (P2P) text communications. A local long code can only support one text message per second; thus, they can only send a few hundred messages per day. If a business uses local long codes for A2P messaging, it goes against the

Cellular Telecommunications and Internet Association (CTIA) best practices

because local long codes were initially intended for P2P messaging only. Thus, using a local long code for commercial text messaging presents limitations and CTIA trade association compliance issues.
As you can see, none of the three options described above are great, efficient options for sending small to moderate volumes of A2P SMS messages.
In late 2021, Mobile Network Operators (MNOs) such as AT&T and T-Mobile implemented measures to confirm who is sending messages over their networks and what the nature of those messages are. Working with a third party known as The Campaign Registry, these MNOs are now sanctioning a new standard in SMS (and MMS, meaning messages containing some kind of multimedia) known as a 10-digit long code (or 10DLC). Replacing the legacy, unsanctioned "long-code" SMS standard, 10DLC gives MNOs visibility into who is sending what message in hopes of reducing the number of fraudulent messages sent to their end consumers.
What is 10DLC?
10-digit long code or 10DLC messaging enables businesses to send approved A2P SMS messages over local phone numbers, also known as "long codes" or "local long codes."
The approval comes about by registering the local long-code number with a verified 10DLC brand, utilizing an approved 10DLC campaign. An approved 10DLC can support high volumes of text messages from a business. Mobile network providers in the United States have begun rolling out the requirements to ensure that 10DLC-approved numbers are being used for all A2P messaging on their networks.
What is The Campaign Registry?
The Campaign Registry (TCR) is a reputable authority that works with MNOs to register Campaign Service Providers (CSPs) customers in one central database. It authenticates customers with their network provider so that SMS/MMS services can continue to be sent and received as intended.
What is a Campaign Service Provider?
Campaign Service Providers, or CSPs, are providers that enable businesses to send SMS messages to customers, called brands. In return, those brands must have their own use cases (also known as campaigns) registered with TCR. This way, MNOs know precisely who these customers are and what type of text messages they want their mobile provider to allow to be delivered to them.
How Does a Brand Register with TCR?
It is required that CSPs register all of their brands and campaigns with TCR. This is usually handled through a simple form that the customer receives via their CSP. The form requests information including brand name, essential contact information, EIN/Tax ID, and stock symbol (if applicable). This process is relatively short and may only take mere minutes to complete.
What If a Brand Doesn't Register?
On March 1, 2022, providers like AT&T and T-Mobile began to limit the delivery of unregistered brands' SMS terminating on the AT&T or T-Mobile network. While a specific date and time have yet to be mandated, it is expected that unregistered brands will eventually not be able to send out SMS/MMS to AT&T and T-Mobile customers. As of now, Verizon and US Cellular have continued to accept unbranded traffic as they merely suggest vs. mandate registration with TCR. However, they have increased fees for SMS/MMS terminated on their networks. In the future, they may also choose to follow in AT&T and T-Mobile's footsteps and mandate brand registration with TCR.
Benefits of 10DLC
10DLC phone numbers give companies the best of both worlds: the ability to send out higher volumes of text messages and support with lower costs. Below are just a few benefits you can expect from 10DLC.
Higher SMS message volumes: Depending on the specifications of the brand and campaign use cases for which a 10DLC number is sanctioned, 10DLC numbers can potentially be used to send SMS message volumes that are sandwiched between the limits of shortcodes and long toll-free codes.
Cost-effective: 10DLC numbers have significantly lower monthly costs than particular shortcodes. So for smaller businesses or businesses that cannot afford a short code number or just simply do not send out enough text messages to justify paying for a short code, 10DLC is a very cost-effective solution. Additionally, companies will also be able to convert their current or existing landline phone numbers to 10DLC numbers. Thus, businesses can send more SMS messages from their existing phone numbers and won't have to pay for an additional number equipped with 10DLC capabilities.
Better Deliverability: Due to the fact that 10DLC numbers must be pre-approved by MNOs, messages sent over these numbers are much more likely to actually reach your customers than that of regular local long codes.
Here at Simplicity, we offer 10DLC numbers as part of the standard service bundlewhich provides each of the benefits mentioned above and then some. By using existing business phone numbers to connect with customers, you can open up new communication avenues, reinforce your brand, and connect with customers in the way they want to be reached.
Who Does 10DLC Apply To?
10DLC applies to the following:
US Numbers
US Carriers
SMS
10 Digit Long Code (10 DLC)
Short Codes
App-to-Person (A2P)
In addition to the 10DLC numbers offered with your Simplicity service, there is a second option Simplicity SMSPlus. This comprehensive cloud bulk messaging solution lets you send and receive high volume SMS and MMS messages from your toll-free or local business numbers with scheduling options, as well as downloadable reports documenting actual text messages.
It's worth noting that some businesses will still be better off using a short code or toll-free numbers. It depends on your business, needs, SMS budget, and desired messaging volume. However, 10DLC can significantly benefit companies whose needs fall in between the short code and toll-free long codes in terms of both budget and desired SMS message volume.
Have questions about what type of number may be best suited for your business or which option may be a better fit for your SMS or MMS campaign? Our customer success team is here to help!