Top 10 Benefits of VoIP
There are various benefits of adopting a VoIP system over traditional ones. Many companies are taking this modern technological approach and reaping the benefits that come with it. Virtually every business, big or small, can gain from implementing this technology. We have developed a list of some of the most significant advantages of VoIP technology.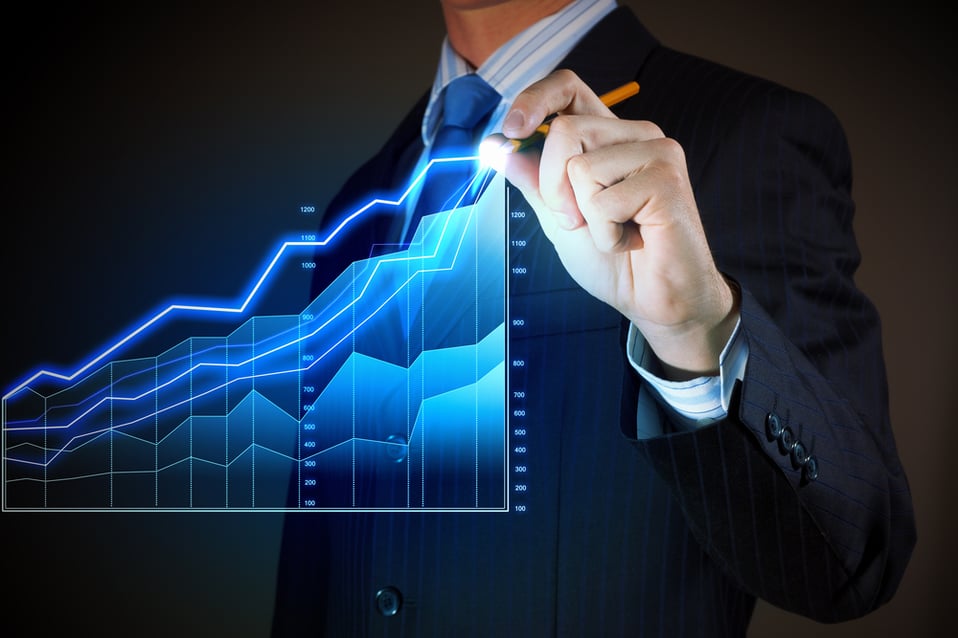 #1. Save Money
Every person and business loves to save money whenever and wherever they can. Cost savings is one of the major benefits of VoIP. You only pay for what you use and install the exact amount of phone lines you need. VoIP is scalable and can support both expansions and accommodate reductions in business size.
Communication data is configured into data packets and sent over the Internet-Protocol (IP) network and uses a single phone line. The IP network may be a direct IP connection to your service provider or simply added to your existing internet connection (or sometimes a combination of both).
Conventional phone lines typically charge for usage (minutes of calls, monthly fees, etc.). However, many VoIP providers offer free calling to anyone in the continental United States.
Cost-Effective Hardware and Software
An additional cost-effective benefit of VoIP systems includes the limited costs associated with the hardware and software used to operate the system. Quality service providers ensure that their clients are up-to-date with modern software and dependable hardware. This removes the need for businesses to purchase and maintain their hardware infrastructure and upgrade software licenses. So overall, it can save you and your business more money.
#2. VoIP Can Be Utilized Anywhere
Traditional phone systems are tied down to office phones and desks; this is not the case for VoIP systems. There are a wide variety of mobile applications available that allow your team to utilize your VoIP system and network without the need to acquire additional hardware and software.
If a member of your team has access to the internet or a cellular signal, they can make voice calls and conduct business.
This functionality can make a significant difference in your mobility and productivity rates and can ensure that your team members are connected from anywhere. Team members will keep a single phone number in most cases, no matter the location.
For the business overall and its clients, this means less time is wasted trying to update contact information, add additional numbers, or chase down outdated contact information.
#3. Simplified Conferencing
Since there is no longer a need for dedicated phone lines, conference calls are vastly simplified. Traditional communication systems allow for conferencing, but it is an extra service with an additional charge, and you must host multiple callers each time you issue a conference.
These features are typically included with an integrated data network, and the cost is built into the VoIP service you are already paying for.
More Than Just Voice Calls
In addition to voice calls, VoIP makes video conferencing an option and more straightforward than ever. Video conferencing is often integrated into your phone system, eliminating the need for a third-party provider. You will be able to transfer various media formats (think images, videos, chats) during your conference calls, thus, dramatically improving your professionalism and presentations.
#4. Call Quality
Despite some negative reviews surfacing on the internet in years past, overall, VoIP call quality is excellent. It is clear that it has no delay or distortion, and users cannot distinguish between traditional on-prem and VoIP communication systems. Call quality can suffer from a poor internet connection or inadequate system setup, but these can be resolved with simple fixes.
A professional VoIP service provider will guide you through the requirements necessary to take full advantage of your VoIP system for your business. They can even help you set it up correctly and maintain it. There are notable advantages in quality over traditional systems.
#5. Better Use of Bandwidth
Possibly one of the lesser-known advantages of VoIP is that it makes for a much more efficient use of your bandwidth. Roughly half of all voice conversations consist of silence. Yet, VoIP can continue filling those silence and information gaps with other data from other bandwidth consumers to utilize your resources better. Additionally, VoIP enables compression and eliminates redundancies to improve efficiency further.
#6. Wide Variety of Features
Every VoIP provider is different and will offer different features. It is up to you to decide which parts are the most critical for your business.
Most businesses do not fully understand or are aware of all of the benefits included in a VoIP service. VoIP systems allow you to connect across multiple devices and platforms and constantly increase productivity.
VoIP services typically include features such as caller ID, virtual numbers, auto attendants, SMS, voicemail transcription, text-to-speech, and more. These features can all be used in specific, sophisticated ways to boost operational efficiency and overall productivity. For example, voicemails and SMS messages can be forwarded to multiple colleagues at once with a simple click, and voicemails can be transcribed and sent directly to your inbox so you can review them on the go. There are so many benefits of VoIP, especially for smaller businesses.
#7. VoIP Scales Well
If your business is currently using an on-prem system, you may be familiar with some scaling issues. With a limited number of channels, the tedious process of onboarding new employees, and the costs associated with the whole thing, it can become complicated and expensive very quickly. It often results in stepping back, finding workarounds, or even halting operations.
VoIP, however, makes it easy and inexpensive to add additional team members and scale the entire business. You can scale the system without worrying about any expensive costs of hardware and installation costs. VoIP systems can grow (or decrease) comfortably with your business, no matter the situation.
#8. Fax Over IP
Possibly one of the lesser-known advantages of VoIP is that it is enabled with "Fax over IP." Fax over IP eliminates the higher, additional costs of long-distance facsimile and improves the compatibility of machines and service reliability.
Fax information is transferred via data packets and dramatically improves overall efficiency. Faxes can also live in your phone system portal.
#9. Seamless Integration with Other Business Systems
Of course, your business utilizes other systems and technologies that keep operations running efficiently; and VoIP can easily integrate with your existing business systems.
You will reap all of the benefits of VoIP without having to modify any of your existing applications or infrastructure. For example, if you utilize Microsoft Outlook or Teams, you can place outbound calls or view customer records during inbound calls with a specific customer.
#10. VoIP Can Be Easily Repaired and Maintained
Conventional on-prem system issues are often related to hardware and can sometimes take days or even weeks to resolve the primary issue at hand. Like any system, VoIP is not perfect, but any problems that do arise are typically able to be resolved within minutes and remotely. So there is no need to make an appointment with a maintenance man and incur a service fee.
Additionally, the best VoIP service providers offer network monitoring to monitor any potential maintenance issues and minimize any potential problems or downtime.
As you can see, the benefits of VoIP go far and wide. There are virtually no disadvantages to adopting this technology. Sophisticated, modern businesses worldwide embrace this fantastic, powerful technology and reap its benefits.

Connect with us to learn more about what VoIP can do for your business!