Simplicity VoIP Introduces Wireless Backup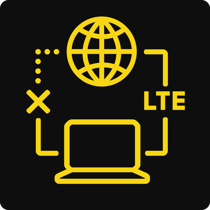 VoIP services offer countless benefits and features that are not available with traditional phone networks. However, unexpected network crashes or WiFi outages can bring VoIP, and therefore your workday, to a stop. It is not just your company - around 64% of adults report that they could not be without WiFi for more than a day. In order to negate this issue, Simplicity VoIP has introduced a solution called Wireless Backup.
Simplicity VoIP Wireless Backup offers a layer of redundancy to ensure business continuity in the event that your primary internet connection fails. This Verizon 4G LTE solution can be set-up in advance for seamless failover, allowing your business phone system to continue operating as normal.
Features & Benefits
Some of the most notable features and benefits of investing in the Simplicity VoIP Wireless Backup option include:
Guaranteed Uptime & Internet Redundancy
Uninterrupted Use of Internet
Disaster Recovery Planning
Business Continuity
Constant Maintaining of Phone System Connectivity
Automatic Failover – Cellular Backup Kicks in when Primary Connection Fails
Set-up in Advance
Network resiliency
Reliability
Nationwide Coverage
Verizon 4G LTE
How Does Wireless Backup Work?
Wireless Backup generally operates at the VoIP router with a dedicated 3/4g modem. The trick is to have a single IP failover between you and your carrier, to prevent dropped calls when the primary circuit fails.
This seamless transition in case of an internet outage will help your company avoid any possible data loss while the network is down. It can also help to maintain revenue streams if you process transitions over the phone, and reinforce critical infrastructure with an extremely reliable backup option.
Costs & Upgrades
To add Wireless Backup coverage to your Simplicity VoIP services, the costs are as listed below:
Broadband Wireless – $35/Month (includes 1G)
Peplink Balance20 Device – Purchase $399 or Rental with monitoring $30/Month
One Time Activation Fee – $15 (includes SIM card)
You will also have the option to purchase some additional add-ons, such as:
Overage – $30/G
Static IP – $5 MRC
Monitoring of Purchased Peplink Balance20 – $10/Month
For more information on wireless backup services, contact Simplicity today.