The Habits of a Customer-Centric Call Center
Many businesses with call centers want to help their customers but miss out on maximizing their ability to allow for a straightforward reason: they don't have customer-centric call centers or call center agents.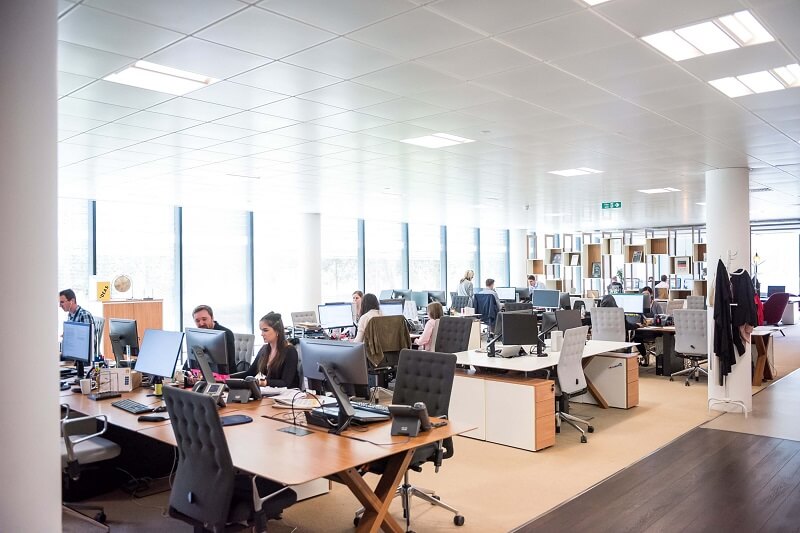 It seems like a no-brainer. Of course, your call center is customer-centric. That's what call centers are for: customer service.
Right?
You may be surprised to learn that many businesses fail to adopt a customer-centric mindset, usually at their peril. A customer-centric call center puts the needs and satisfaction of its customers at the forefront of its operations. They strive to provide an exceptional experience for every customer interaction and focus on the needs of the customer rather than the needs of the business.
This approach leads to higher customer loyalty, customer satisfaction, and overall business success. But a slow or reactive process, substandard or outdated tools, or a lack of effective leadership can stall a company's growth and profitability.


What Is a Customer-Centric Call Center?
Call center agents are vital to establishing a customer-centric call center. They're the backbone of the operation, and their actions and attitudes can significantly impact the customer experience. As front-line company representatives, they're responsible for directly interacting with customers, answering inquiries, and resolving problems, and their actions (or inactions) often shape the customer experience.


What Are the Traits of a Customer-Centric Call Center?
In a customer-centric call center, call center agents are expected to prioritize customers' needs and satisfaction. This may involve interpersonal and problem-solving skills to develop practical solutions for customer issues. It may also include using call center solutions, such as a customer relationship management (CRM) system, to track and store details of customer interactions for future reference.
Most call centers with a customer-centric client culture share a few key traits, including :
Empathetic team leaders. A customer-centric call center has leaders who understand the emotions behind a customer's complaint or inquiry and focus on their satisfaction.
Quality measurement from the company's and customer's perspective. A customer-centric call center not only tracks the performance and efficiency of its operations but also seeks customer feedback to measure satisfaction and identify areas for improvement.
Tools and characteristics designed to meet customer needs. A customer-centric call center recognizes that every customer is unique and has different preferences and needs and offers a range of tools and options for customers to choose from, like diverse communication channels (phone, email, chat, social media) or language options.
Collaboration and partnering with other teams. Customer experience (CX) professionals in a customer-centric call center understand the importance of working with other teams to achieve common goals and actively seek out opportunities for collaboration and partnership.
Effective team leadership. Strong leadership sets clear goals and expectations, communicates effectively, and fosters a positive team culture. This type of leadership is essential for driving a customer-centric focus throughout the organization.
One of the primary responsibilities of call center agents is answering and resolving customer inquiries via phone or other channels such as email, chat or social media. This may involve integrating a business communication solution, such as a VoIP system, to communicate with customers. In addition to answering and resolving inquiries, call center agents may have other duties and responsibilities, such as inbound and outbound sales, upselling, or gathering customer feedback.
To be effective in their role, call center agents must have a thorough understanding of the company's products or services and be able to communicate this knowledge to customers clearly and concisely. They must also be able to handle customer inquiries and complaints professionally and courteously, even when dealing with difficult or angry customers.


Creating a Superior Customer Experience
Enhancing your call center's CX means knowing your audience and their needs. That knowledge helps you better tailor your products or services to meet client needs and create more effective solutions. This usually involves gathering customer feedback and conducting market research.
Enhancing CX isn't easy, but it's vital to success. Customers want to feel like their questions and concerns are as crucial to the company as making the sale, and having measures in place that create that culture is necessary. Do your customer service representatives listen to customer needs? Do they engage them, or just read from a script? What is your First Call Resolution percentage? Are they willing to go the extra mile to see client needs are resolved, or are they eager to just transfer them to another department?
Implementing a business communication solution. A business communication solution, such as a VoIP system, can help to improve the efficiency and effectiveness of a call center by providing a range of features and tools, such as call routing, voicemail, and call recording.
Reviewing and optimizing agent scripts. Call center scripts can be used to guide agents in how to handle customer inquiries and complaints professionally and effectively. You can improve the call center's overall customer experience and efficiency by studying and optimizing these scripts.
Using positive reinforcement to encourage good customer behavior. One simple but effective technique for improving the customer experience in a call center is to use positive reinforcement, such as thanking customers for their business or offering a smile when speaking with them. This can positively impact how customers behave and lead to more positive interactions.
Investing in call center solutions. A wide range of call center solutions, like VoIP or Unified Communications, skill-based Call Queues, Call Transcription, Sentiment Analysis, and customer relationship management (CRM) systems, can help streamline processes and improve efficiency. By investing in these types of solutions, you can improve the overall performance of your call center.
Putting the Customer First
A customer-centric call center puts the needs and satisfaction of its customers at the forefront. This should be a key consideration when selecting a provider, even if it creates more work for the company.
For example, many businesses select international call centers for their needs. Still, depending on your target audience and their needs, you may want to consider whether it's more appropriate to use a call center located within the U.S. Language barriers, cultural differences, and time zone differences often lead to frustration for customers, failing to delight them and leading to lower customer satisfaction scores.
Call center agent management is another factor to consider. The quality of service provided by a call center is often directly related to the training and management of its agents. Choose a provider with a strong track record of recruiting, training, and managing its agents effectively.
Some call centers offer a wide range of services in addition to answering calls, such as contact center software for accessing data from anywhere and improving team communication, call center consulting to help develop strategies and processes, and emergency business contingency plans. Consider what additional services your business may need and choose a provider that offers them.
Choosing the best call center for your business is critical to creating a strong customer culture. Simplicity can help you identify the best options for your business and create a comprehensive call-center strategy that focuses on keeping your customers happy.