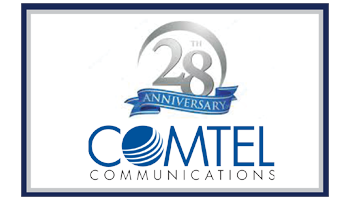 Congratulations are in order! Comtel Communications celebrates 28 years in business with founder, Ben Humphreys, President and CEO of Comtel and Simplicity VoIP, at the helm. A Henrico County-based telecom and technology consulting firm, Comtel consultants help businesses evaluate their communications needs by securing solutions specifically matched to the company's telecom, technology and security priorities. Comtel provides services for small, medium and enterprise-sized businesses and helps to advance a company's telecom technology. As a regional Master Agency focusing on the Mid-Atlantic, Comtel also has national and international clients.
Read More
THIS BLOG claims no credit for any images posted on this site unless otherwise noted. Images on this blog are copyright to their respectful owners. If there is an image appearing on this blog that belongs to you and do not wish for it appear on this site, please E-mail with a link to said image and it will be promptly removed.
Subscribe to Receive Informative Blogs!