Wireless Backup With Cloud-Based Phone Systems
A cloud-based phone system can replace a traditional copper telephone line and on-premise phone system (or physical hardware kept on-site at your office). It utilizes Internet Protocol (i.e., the IP in VoIP), allows users to make and receive calls, as well as be uploaded or downloaded in real-time.
Unlike on-premises, conventional systems, these systems are distributed and connected via the internet, and the network exists outside of your physical office and inside "the cloud." The cloud is incredibly reliable, can be accessed from any location, and with built-in redundancy is less susceptible to on-site issues like power or service outages. Cloud-based systems require little to no hardware, are less expensive, easier to manage, and have more robust reliability than other conventional options.
Your phone systems should always stay up and running (even if the internet is down). Wireless backup with VoIP provides a layer of security to ensure business continuity even if the internet connection fails. Your VoIP provider should set up a failover option before any potential internet outages occur to ensure that things operate smoothly.
Backup plans are key to securing your business's vital data and information. Without a backup plan in place, you are vulnerable to data loss, cyber-attacks, natural disasters, human error, and more. Businesses today need a backup plan already in place with easily accessible recovery points and fast restoration times to allow your business to keep operating even when unexpected issues occur.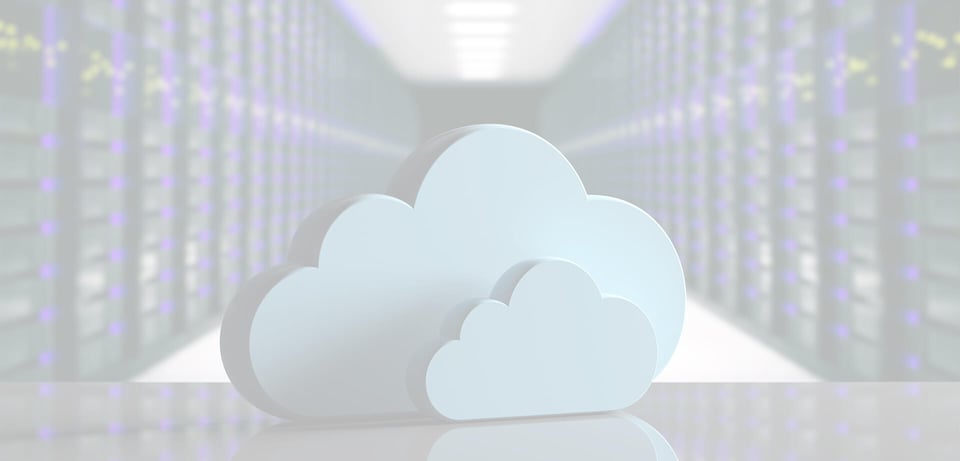 What is Wireless Backup?
A cloud-based, wireless backup is a service that safely keeps any vital data in a virtual storage environment, protects the information or files, and allows businesses to operate seamlessly should an outage occur with your primary network. Data is saved nearly instantly and made available to users who access the cloud-based backup network. It is securely stored and provided by a public or private cloud provider.
With a wireless backup plan in place for your cloud-based systems, you can add redundancy to your business. Instead of depending on one single internet connection, your backup systems allow your business to stay connected even if the primary internet connection goes out, without ever affecting the WiFi connection or your on-site wireless network. The network can be accessed anywhere and on any WiFi connection because everything is housed in the cloud.
You will have this backup in place until your primary connection returns. It will automatically take over and automatically turn off whenever necessary.
Below, we dive into the reasons why wireless backup with cloud-based phone systems is needed, important, and all of the benefits that can come from this service!
Reasons to Invest in Wireless Backup
Voice over Internet Protocol (VoIP) is easily scalable and offers many features that conventional phone systems do not. However, it can be vulnerable to outages, so having a backup option in place is critical. Here are a few reasons why wireless backup is vital for any business that uses VoIP technology.
#1. Prevent Data Loss
VoIP systems handle a lot of data every day, including call logs, customer service inquiries and requests, usage monitoring, and more. Some advanced applications even transfer files and enable collaboration between team members and customers from around the world.
Your wireless backup system will kick in automatically and save all vital data if an internet outage occurs. A backup system utilizing LTE or satellite keeps everything in place, operates smoothly, and preserves the information you, your staff, and your customers need.
#2. Maintain Consistent Revenue
If most of your business operations and transactions occur over the phone, even a short, temporary outage could result in the loss of thousands of dollars in revenue. In these types of situations, a wireless backup solution could pay for itself in a matter of minutes. Your clients will still be able to complete transactions until your primary internet connection is up and running again.
#3. Reinforce Essential Infrastructure
Our modern and technologically advanced world relies on sophisticated networks to keep things operating smoothly. However, it is always a good idea to have backup plans in place for every critical piece of the infrastructure your business uses within daily operations. Investing in a wireless failover for your VoIP system is incredibly important to keep things running smoothly and not inconveniencing either staff or clients. If something should go wrong within your network, these extremely valuable and reliable backup solutions will make your business feel like nothing was ever disabled in the first place. Be sure to regularly evaluate all backup systems as well, just to make sure they are operating correctly.
Types of Cloud-Based Wireless Backups
There are three types of cloud-based backup systems.
#1. Private
A private cloud provider offers products and services to single businesses. The cloud server is housed on a private internal network and is secured by a firewall to certify that only authorized users can access the data on the server.
#2. Public
Third-party service providers manage public cloud-based backups. These services are offered via the internet and are available to any user looking to purchase additional storage.
#3. Hybrid
A hybrid solution combines both local and cloud-based backup. Cloud storage is integrated with local backup to ensure that critical data is saved and secured should an emergency occur. This type of backup assists a business's disaster recovery plan and helps to ensure minimal data loss.
Features & Benefits
When you're choosing a VoIP provider, look for a provider that provides the following wireless backup features and benefits:
Reduce Downtime:

Seamlessly transition to the backup, reducing any downtime.

Efficiency:

Wireless backup helps to ensure that all of your data is automatically saved whenever a change is made, so there is no need to worry about pre-scheduling backups or managing a hard drive.

Automatic Failover:

Cellular backup begins if your primary internet connection fails.

Cost:

The cost of ownership is reduced because your VoIP provider owns your backup, so you are not required to maintain your server.

Business Continuity:

Staff won't miss a beat just because the network is down.

Disaster Recovery:

Wireless backup solutions can help deploy disaster recovery and your business's continuity plan anywhere and on any device. All of your essential data is stored in the cloud. Thus it is protected and available to any team member or customer who needs it.

Internet Redundancy:

Your backup is set up in advance, providing proactive redundancy.

Maintained System Connectivity:

The provider monitors your network to ensure coverage and connectivity.
Wireless backups serve a vital purpose in your business. They strive to protect your data and network from the risk of loss associated with outages, human error, natural disasters, and any other unexpected events. Service providers like Simplicity offer cloud-based solutions with wireless backup options to safeguard your vital information from anywhere! Gain peace of mind by utilizing a wireless backup solution for your cloud-based phone systems.