5 Ways UCaaS Enables Remote Work
While remote work has been around for quite some time, it took a sharp rise at the height of the 2020 Covid-19 pandemic. Employers were seeking alternatives to business travel and in-person work environments. With modern technology, businesses no longer need to worry about a lack of organization or past success. Remote work has evolved significantly to accommodate excellent efficiency, productivity, and success. Employees are no longer tied to physical offices or desktop computers. The heightened need for remote offices has allowed millions of employees to work from wherever they choose comfortably.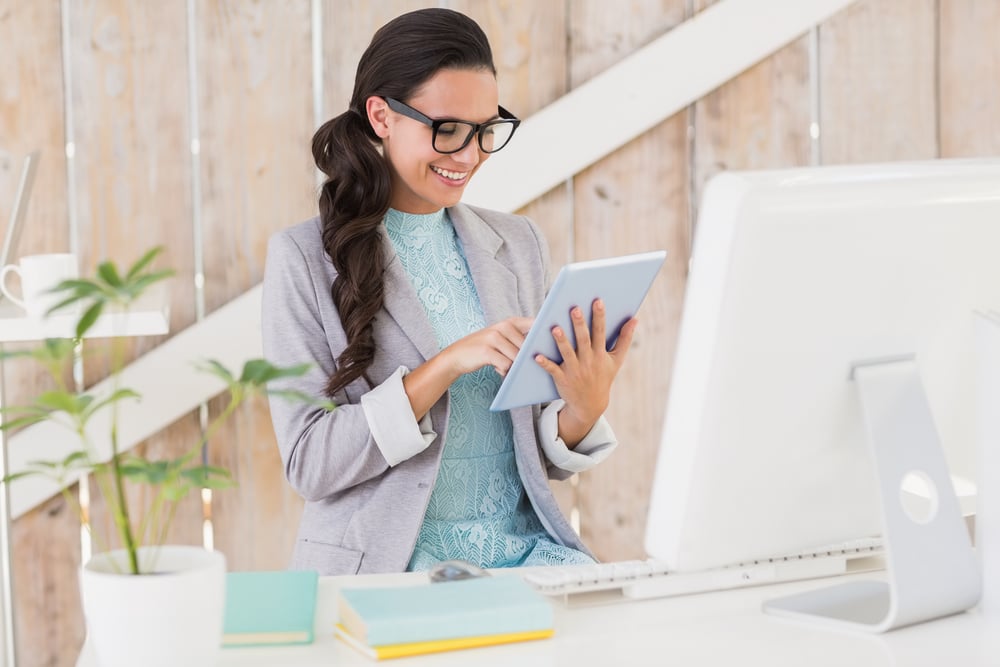 With the shift in the way we work comes changes in office tools used to aid in workers' success. Tools like Unified Communications as a Service or "UCaaS" can improve productivity and empower team members to stay in contact with their colleagues and leaders and get more done from the comfort of their home office.
Why is UCaaS the Key to Success?
Your team, productivity, and work can suffer without a unified platform. Staff are forced to navigate a confusing mix of calls, meetings, and messaging applications that are all over the place, on various platforms, and not in tune to project or task management, enterprise planning, or customer relationship (CRM) platforms. A fragmented work environment is often more expensive to operate than investing in one unified system.
UCaaS provides:
One single interface that integrates all desktop and mobile devices
Combined data from other applications (and reports)
Easy integrations with CRM, ERP, and HR applications
Automatic updates with new features
Centralized management and control center
In-depth analytics
With all of these features, your company can save money and boost productivity.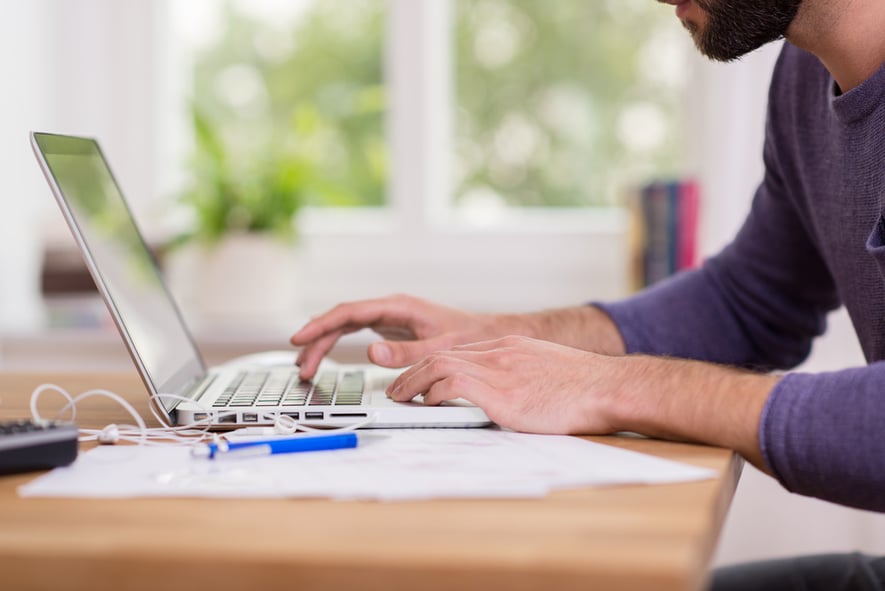 5 Reasons UCaaS is Driving Productivity
Offering remote work for team members involves utilizing the right tools. Below, we dive into the top five ways UCaaS drives team productivity and helps your business excel.
#1. Easy Integrations
Technology empowers your team members and gives them freedom! All across your company, you may use a variety of technological platforms needed to carry out specific tasks. With UCaaS, you can integrate many of them. UCaaS works effortlessly with other cloud-based applications to manage various functions all in one place.
For instance, you will be able to integrate your customer relationship management (CRM) software to better track customer interactions and inquiries. Your customer-facing team members will be able to have access to this data instantly, thus, improving the customer experience. These customer-facing employees (and your customers) will significantly benefit from this data availability in real-time and the ability to save time by not having to switch between multiple programs to find the correct information needed.
#2. Greater Collaboration
Your business thrives when team members can work together to solve problems and create new ideas. However, collaboration doesn't mean that all your team members have to be in one big board room. With modern technology, your staff can be located all over the world. UCaaS enables this type of collaboration without any constraints! Your staff can collaborate as long as they are connected to the internet. UCaaS solutions allow team members to sync up time zones, video chat, and edit documents together, live.
Your team can stay connected on one platform and can work together via instant messaging, virtual meetings, and more. Besides effortless communication, collaboration is greatly enhanced, teamwork is enabled, and sharing documents is easier and faster than ever.
#3. Consistent Reliability
Long gone are the days of analog phones. They are not the most reliable option. Your business is often out of luck should service, or power goes out, cutting your productivity. UCaaS has far greater reliability than traditional phone systems. Businesses now depend on UCaaS for communications because of the ability to shift to various locations for connections. As long as there is a WiFI or cellular connection, your team can work, communicate, and stay productive!
#4. Live Responses
Conventional phone systems have a few features initially designed to save users' time (for example, call forwarding or hold). However, these legacy phone systems are not portable. UCaaS has taken these conventional features and modernized them to improve the experience for users.
Additional features include automatically forwarding voicemails to email, pre-programmed call forwarding based on user availability, SMS, and more. Customers like to have real-time responses and have issues or inquiries handled promptly. This type of service boosts your customer's experience and thus, promotes your business as a whole.
#5. Greater Freedom Means Greater Productivity
UCaaS enables team members to have access from anywhere, not just your primary office location (if your business even has one). In our world, telecommuting is ever-growing. This is creating a strong and more productive workforce. When your company allows for remote work, your business has a competitive advantage in the industry that will attract new talent and retain existing talent. Mobility is essential these days!
Remember that all team members are not equally technologically savvy. When you decide to enable remote work, you must offer proper training for your employees. New technologies can take time to master for anyone. Your team member needs to understand why you are implementing these workplace changes, how they will benefit, and how their daily work will change.
Secondly, it is crucial to ask for feedback from your staff members. Adopting and adapting to new technologies can be challenging, and everyone learns differently. Stay in touch with your team as they are learning, ask how you can help (i.e., providing visuals, documents, tech support, etc.). Be sure to emphasize the benefits of remote work constantly and that while the learning curve can be taxing for some, it will all be worth it!
UCaaS' remote working capabilities offer so many benefits. It truly is a win-win for all involved parties because of enhanced collaboration, seamless communication, real-time responses and interactions with customers, and greater mobility for team members.
Over the last few years, cloud technologies have risen in popularity due to the many benefits they offer businesses in various industries. Cloud technologies allow businesses of all sizes to stay connected, collaborate seamlessly, and provide a global workforce providing enterprise features while being cost-effective. With great collaboration comes more outstanding teamwork and productivity.
UCaaS and integration with other office-specific applications create a customized and welcoming environment for team members in any business. UCaaS adapts to any business or industry, offers flexibility and scalability, and facilitates an efficient, productive, remote work environment. Be sure to do your research and select the best UCaaS provider that will help your organization receive all of the benefits to boost your business, provide an enhanced customer experience, and support employees.