Cold Calling: Best Practices to Stay Competitive
Cold calling is still a commonly used practice for outbound sales. It can offer your business a competitive edge on every single call completed. Any advantage could be the make or break of the quota for the month. A second wasted could be a lost sale and thus lost revenue for your business.
To help keep your business as competitive as possible this year, we have organized a list of the best cold calling trends you can utilize this year. Sales strategies are ever-changing, improving, escalating, and adaptation is key to success!
Before we begin, it may be helpful to define "cold-calling" and why it is important.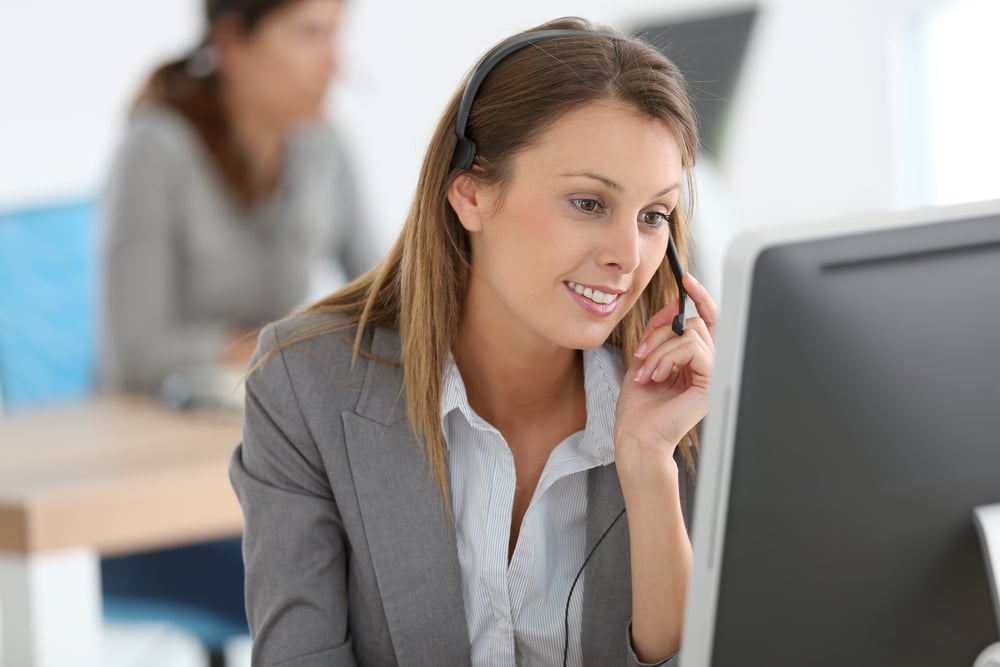 What is "Cold Calling"?
Cold calling is a conventional yet highly effective marketing and sales strategy that involves conducting outbound calls to vetted and qualified prospective customers that may know little to nothing about your company before your initial contact. Cold calls are often targeted to individual consumers or other organizations.
The opposite of cold calling, appropriately named "warm calling," is another standard sales method to reach prospective customers. Warm calls are conducted by having an agent reach out to a prospect who has had some form of contact with your organization, whether by email, SMS message, interest form sign-up, received a referral, or something else.
Businesses can identify high-quality leads in several ways, including but not limited to:
Purchasing lists of prospects from third-party data sources
Referrals from current trusted, and valuable customers
Researching on LinkedIn or Google
Competitor research
Lead generation from in-person events and word-of-mouth strategies
Email or messaging signatures, out-of-office replies
While some of the strategies mentioned above involve emails or social media, cold calling is still an effective way to reach new clients and should never be neglected when it comes to marketing and sales!
Benefits of Cold Calling
While some forms of marketing include more indirect strategies (mail, social media, TV commercials, etc.), cold calling provides a unique opportunity to connect with a prospective client in a two-way conversation. It gives the prospect and salesperson a chance to make a connection, evaluate each other, and personalize a business plan to move forward.
Additionally, cold calling offers other benefits, including:
Sales training opportunities for new and existing sales representatives
Cost-effective marketing and sales methods for your business (big or small)
Obtaining critical data about your target market (like weak spots, needs, desires, expectations for products/services, more).
Opportunity to research your competitors, what strategies they are implementing, what tools they are utilizing, learn what is working for them and what is not.
Tap into new markets, meet new prospects.
Significant personalization within communication efforts.
Calls can be completed from anywhere, on any device, which saves your business costs on hardware and allows for team member flexibility.
Your business can be flexible in the hiring process by hiring full-time, part-time, short-term, permanent, in-person, or remote employees.
How Effective is Cold Calling?
Small businesses can significantly benefit from cold calling techniques. It enables personalization and crafts an opportunity to build personal relationships with your customers. While many companies believe that cold-calling is outdated and ineffective, that is far from the truth! There is so much data to back up the claim that cold calling has many advantages and is here to stay for the long haul.
In a study conducted by the RAIN Group, an award-winning sales training company, the following benefits of cold calling were found:
69% of customers had taken calls from a news organization in the previous year.
Over 50% of senior-level buyers and executives prefer to communicate over the phone.
Over 80% of customers take meetings with sales representatives who reach out first.
71% of customers want to hear from sales representatives when researching strategies to improve their company and sales strategies.
62% of buyers like it when a company actively communicates with them to try to solve specific business problems.
27% of sellers believe that cold calling is highly effective in acquiring new customers/clients.
Cold calling is 5-10x more effective than email communication campaigns.
Between 30-50% of prospective customers choose to conduct business with the first company to reach out during their research phase.
Cold Calling Best Practices
Take Advantage of Local Dialing Presence
Local dialing presence is a feature that automatically matches your outgoing phone number to the area code you dialed. This is important because people are nearly 4x more likely to answer a call from a local number. That means 4x more opportunities to make a sale.
Many people will send your call straight to voicemail if a number is out of their locality. That's where the next trend can be beneficial! With VoIP providers, you can secure phone numbers that reflect a local presence for cold calling purposes.
Have Strong, Pre-recorded Voicemails
Cold calling inevitably means that you will sometimes get sent to voicemail by some prospects. While this can be discouraging at times, it also means that your script will be less and less enthusiastic with each voicemail tone. Having a pre-recorded message to leave in your prospective customer's inbox will ensure the best sales pitch every time.
Your agent will save time and energy by not having to leave the same message over and over again, and your prospect will receive all of the vital information for them to contact you back. Every involved party stays fresh and ready to communicate better the next time a call is conducted.
Have a Visual Follow Up
This trend requires a significant amount of work compared to many others; having a backlog of sales data on hand is essential. However, the benefits of having a visual follow-up from your cold calling sales interaction can be all the more meaningful and worth it when you invest in one.
Everything said and communicated in your cold call is often just words unless you follow it up with a visual reminder of the call's contents. It becomes real!
Even if it is just a simple "Thank you for your time today!" featuring your business's logo and contact information, it can be incredibly beneficial for your future sales endeavors. Ideally, you should include more follow-up information, like an introduction to the company, ways to see or schedule a demo, or even a one-pager explaining the top products or services your company offers. This increased level of communication and service can prove crucial and beneficial for your business and will be worth your time!
Use Social Selling to Enhance Cold Calls
Every team member will make a mistake; it is inevitable! When an error occurs, a good thing that VoIP systems enable is automatic recordings. With this feature, there is no he-said-she-said or blindly saying "the customer is always right." Instead, it is easy to review calls, give pointers, use the calls for future training purposes, and allow many employees to learn from these recorded calls. These calls can stay in the cloud, too, so they will always be available. Whenever you need to access them, for whatever reason, they are there when you need them.
Team up with your CRM
Having a communication platform that integrates with a CRM is essential in our modern times. Dialing prospective customers is now faster and even more convenient. At Simplicity, we integrate with over 250 CRMs. CRMs help your team track leads, call prospects, collect data, analyze campaign results, and assess patterns. By automating many of these processes, businesses can operate much more efficiently. The benefits are extraordinary.
At Simplicity, we offer SimplicityLink, a Computer Telephony Integration (CTI) product that allows a standard level of integration with a wide range of popular CRM systems designed to help you get the most out of your Simplicity hosted business telephone system.
In January 2020, Simplicity VoIP teamed up with Salesforce.com and introduced a collaborative platform. This integration can be a gamechanger for your business! Take a look at our case study with ACT and see for yourself!
Cold calling may sound like a traditional way of communicating with prospective customers, but there is a reason this strategy has stood the test of time. It works! There is data to prove it. While cold calling may be a helpful tool, you can still modernize strategies to adapt to today's modern customers.