Does Your Phone System Support Your Sales Enablement Strategy?
According to Hubspot, "Sales enablement is the iterative process of providing your business's sales team with the resources they need to close more deals. These resources may include content, tools, knowledge, and information to effectively sell your product or service to customers."
These tools should be used to increase predictable sales results. Sales enablement focuses on the customer's journey as it brings together the right people with the right resources to provide content, training, and coaching as the main strategic company goal. It is important to note that enablement is not a one-time process; it is a continuous collaborative process to help achieve excellent results.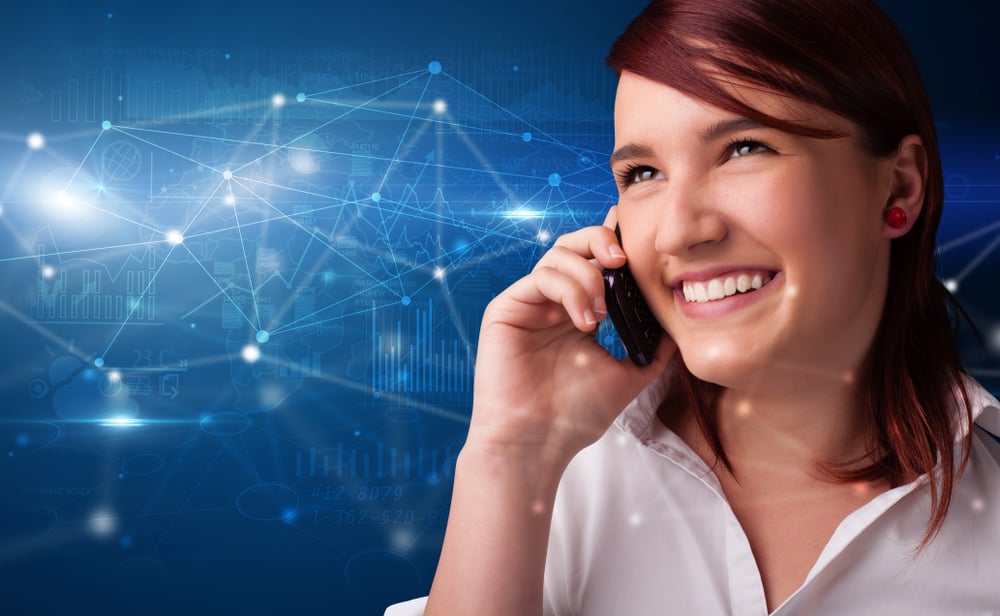 The Benefits of Sales Enablement
If you don't have a sales enablement process, now is a great time to start thinking about it. A well-executed sales enablement process eliminates guesswork and gives your sales team a more predictable outcome and it provides the necessary tools to add value for customers.
Companies that strategically use sales enablement see multiple benefits:
Increased revenue: This is usually the main performance indicator for a sales enablement program. Over time, conversion rates increase, resulting in more revenue.
Lasting relationships: To help close deals, sales enablement provides your sales team with the information they need to build meaningful relationships with leads that can last far into the future.
Invaluable data: Sales enablement helps provide your sales team with buyer insights, interests, personas, and pain points. It is up to the sales rep to facilitate the conversation to interest customers and their needs.
Increased selling time for sales reps: A robust sales enablement strategy could help sales reps focus on the main selling initiatives, which could lead to an increase in closing deals.
How VoIP Can Help With Your Sales Enablement Strategy
How can your phone system help with your sales enablement strategy? Your phone system can be an essential tool used to attract, connect with, and retain potential customers because it is now more inclusive of all types of communication. Your sales team is only as good as the system they use. Below are VoIP features that support an effective sales enablement strategy.
Video & Text Messaging
Every consumer is different when it comes to communicating; some people prefer video chatting over rapid text messaging. However, all consumers want to know they have the ability to choose their preferred method of communication. It is important that your phone system offers these features because it will help create a better customer experience.
Your business can increase productivity if your phone system supports high-quality video conferencing, live chat, and screen sharing. A video conference is a perfect way to deliver live presentations over the internet. The top features of video conferencing include real-time audio, chat, screen sharing, and live webcam videos. With video conferencing, your sales team can collaborate easily and effectively.
SMS and MMS messages can be conducted from the same device whether it's for personal or business purposes. This eliminates the need for a dual SIM mobile phone or a separate app like WhatsApp or Facebook Messenger. Unlike regular SMS messages that limit character count, business text messaging can be much longer. You can receive notifications and emails when you get a business SMS delivered to your device. You can also create group conversations without access codes, making it much easier to conduct business.
CRM Integrations
Traditional phone systems without a CRM integration make it hard to keep track of customer data because each customer's information has to be entered manually. If your customer has more than one phone number, it makes it very difficult to keep accurate records, and agents are not capable of working in real-time. By integrating your phone system and your CRM, interactions and conversations with customers will automatically be logged.
CRM integrations can also give managers insights into each individual sales rep's business metrics. They can include:
The number of calls taken per day
The number of caller hang-ups
The average call time
The average wait time for a call
Managers can improve the capabilities of their team members based on these metrics.
Flexibility
As more companies are moving to remote work, a phone system that can provide anywhere access to the sales agent is very important. Rather than hardware, your phone system can have the capability to be a webphone or a mobile application through the internet.
Webphones allow you to make calls directly through your computer's web browser, so they replace typical desktop phones. Users can log into their accounts on any device and instantly connect to their business phone line. This flexibility allows employees to work from anywhere--all they need is a good internet connection.
On the customer experience side, mobile apps can help connect a business phone to multiple devices, so business can continue without interruption. You can provide more value to your customers by offering in-app promotions or content to help them with their issue-related needs.
Call Routing
Call routing is a great option for sending calls to other team members who are more experienced and have a better chance of converting a lead into a customer. VoIP integrations offer caller ID features that allow team members to view incoming calls. The team can view the lead's current and past interactions with the sales rep, which could help the sales team understand the needs of the lead. From there, the best sales rep can take over and provide the lead with the information they need to make a decision regarding your service or product.
Call Reminders and Follow-ups
Automated CRM reminders can be an excellent tool for sales reps to focus on their everyday call logs. It's a good idea to have call reminders when a sales rep should be making more calls to have better odds at gaining high-quality leads. Reminders are a great way to not miss any important calls or information that could help better the sales team.
It's a good business tactic to always follow up with a potential lead. VoIP and your CRM system will work together to offer a better user experience not only for the sales rep, but the customer as well.
Call Logging and Recording
Call logging will automatically record interactions with customers, which will help sales reps acquire information they need to make a potential sale. These interactions will be placed in the CRM for future use. Other reps can view the interactions and maybe even help convert leads into customers because of the ability to access lead information.
Call recording can record every conversation with a prospect. This feature is great for teaching purposes because it helps the sales rep recognize what they could've done better during the call to create a deal with the lead. The calls should always be available, so a rep can always go back and listen to their call whenever they want. This particular VoIP feature will work hand in hand with your CRM system by inputting data in real time, and giving the ability to access the information anywhere with a viable internet connection.
To learn more about how VoIP could benefit your business, please contact us at Simplicity VoIP.