Gifts For Techies: Work From Home Edition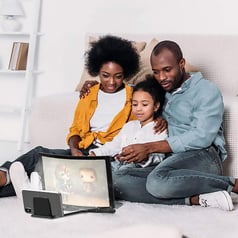 This year, we all have spent more time at home than ever before. This can make purchasing useful holiday gifts a daunting task, as many people do not have the opportunity to use traditional gifts such as gift cards to restaurants or a nice fashion accessory. This year, consider some of these options for your "techie" who is working from home!
An iPhone screen magnifier is a great option for the techie who is constantly on their phone. This projector-like system allows you to watch videos from your phone on a larger screen, which will help reduce eye strain.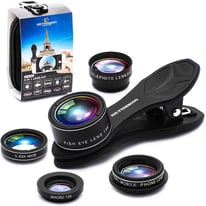 For the amatuer photographer, consider a phone camera lens for iPhone or Android! Help your techies take great shots of their home cooking, holiday decorations, or special family moments with a professional camera lens that attaches to their phone.
Find these products and more on these lists of The Best Tech Gifts for Under $25, and Tech Gifts for Under $100. Some other highlights include:
Eye Mask Headphones
Portable, Wireless Chargers
Smartphone Ornaments
Small Drawing Tablets
Infrared Thermometers
A Hybrid Turntable/Bluetooth Speaker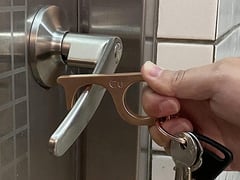 Most of us have only seen our coworkers virtually since March. That makes this the perfect year to send those who go the extra mile a thoughtful gift. A very practical and timely present is a no touch tool hands free keychain! This keychain will help keep your friends, family, or coworkers safe by avoiding high touch surfaces such as door handles.
Additionally, think about little items to bring some fun to a coworker's home office. Consider items like quirky desk trinkets or brain teaser toys to keep their hands busy. Check out items like these and others on this list for great Gifts for Coworkers in 2020.