Hang-up the Phone on Traditional Lines & Save: VoIP for Small Business
While your small business may be "just getting by" or might be minimally served by traditional phone lines, there are some very powerful features that demonstrate why low-cost digital VoIP (Voice over Internet Protocol) services — and specifically, Simplicity VoIP's solutions — could be ideal for your firm, delivering affordable, multi-functional capabilities and benefits that go far beyond those of old-fashioned analog phone lines.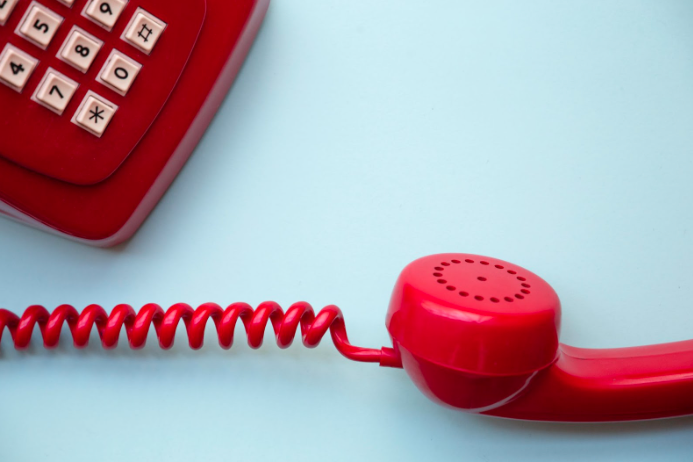 Here are just four of the hundreds of features integrated into Simplicity VoIP's solutions that can help your company:
SimplicityWeb Softphone
A softphone is a browser based phone that allows you to make and receive telephone calls over the Internet using your computer or a tablet. Because such a setup doesn't use the hardware of a desk phone, it's sometimes referred to as a "softphone."
With the SimplicityWeb softphone, you can make calls (including toll-free, international, and conference calls) using the softphone contact list or the dial pad. You can also receive toll-free calls if you have a toll-free number that's routed to it.
The primary benefit of using SimplicityWeb softphone is that it's part of the overall Simplicity VoIP package; there are no extra contracts and no hidden fees. The technology supports all major softphone headsets and handsets, and no installation is necessary. You can use it on any computer, tablet, or smartphone.
With the SimplicityWeb softphone, you don't need a separate phone line because it works with any Internet connection, and you can continue using your existing dial-in numbers once they have been ported over to Simplicity VoIP. Once logged into the Simplicity VoIP client portal, you can make calls from any computer that's connected to the Internet.
The SimplicityWeb softphone is equipment agnostic and runs on Windows computers, MacOS desktops, laptop devices and tablets, and it works with any USB headset or headset that's compatible with your computer.
SimplicityGO Mobile App
Simplicity VoIP's solutions also include the SimplicityGO app, a free downloadable app for both Android and iOS smartphones.
After you download the app, you will login using your Simplicity VoIP credentials. This will allow you to make and receive calls via the app, while masking your cell number. Whenever you make a call using the SimplicityGO mobile app, your office number will be visible to the person you're calling.
Another useful feature of SimplicityGO, beyond making calls, is texting. You can send and receive text messages as well as send and receive multi-media files.
With SimplicityGO's easy-to-use app, you can make and receive calls to any phone. Once you have a Simplicity VoIP account, you can install the app on as many phones as you like and use it to make and receive calls on any of them. You can also use the app to access your contacts and manage your voicemail. The app will alert you when you have a voice message waiting and or you can opt to have voicemails sent to your business email.
SimplicityGO is convenient for both business owners and individuals. It's also ideal for people who don't want to deal with multiple providers and pay for multiple phone lines.
SimplicityGO is a great deal; it's free to download, and you can make calls to any U.S. number (domestic) for free. You can also make and receive calls to and from other SimplicityGO users for free, and you can even send and receive free text messages. SimplicityGO is included in your monthly Simplicity VoIP subscription; you pay only for international calls.
Wireless Backup Seamless Failover for Internet
Another feature offered by Simplicity VoIP is 4G Wireless Backup, which maintains your phone system's internet connection in the event of a power outage without any interruption in service. Your business will continue to be reachable and can keep operating as normal.
Simplicity VoIP's Wireless Backup provides a layer of redundancy to ensure business continuity, your phone system will stay up even if your primary internet connection fails. To reduce downtime and ensure seamless failover, this Verizon 4G LTE solution is setup in advance.
VFax Service is Integrated into Our Portal
In addition to all of the above features, Simplicity VoIP also offers a VFax solution that integrates in our client web portal. VFax is a service that allows you to send and receive faxes via the Internet and/or your company's computer network. You can send and receive faxes using the Simplicity portal or through your email inbox.
You'll get an email notification whenever you receive a fax, which will include the incoming fax number, the date and time of the fax, and the fax sender's name. All faxes are automatically stored in PDF format in your VFax account for 30 days.
VFax allows you to send and receive faxes from multiple devices and locations without the need for any special equipment or dedicated fax machines. You can also receive faxes on your mobile device.
The above services are just four of the more than 200 features that Simplicity VoIP offers. To learn more about Simplicity VoIP's unified communications solutions, visit www.simplicityvoip.net.