How Automatic Call Distribution (ACD) Enhances Customer Service
Unfortunately, almost every customer has at least one negative experience with customer service and contact center representatives. This is why many customers prefer to not interact with customer service departments in the first place. While negative interactions are one of the leading causes of this hesitancy to contact customer service, the wait time is another significant factor that frustrates customers.
Wait time includes the time it takes for a customer to reach an agent and the time it takes to get a sufficient or helpful response to their inquiry. To counteract this, contact centers can enlist the help of an Automatic Call Distribution (ACD) system to bring customers the support they need as quickly as possible.
In this article, we will review everything you need to know about Automatic Call Distribution (ACD) systems and how they can offer your customers an enhanced service experience.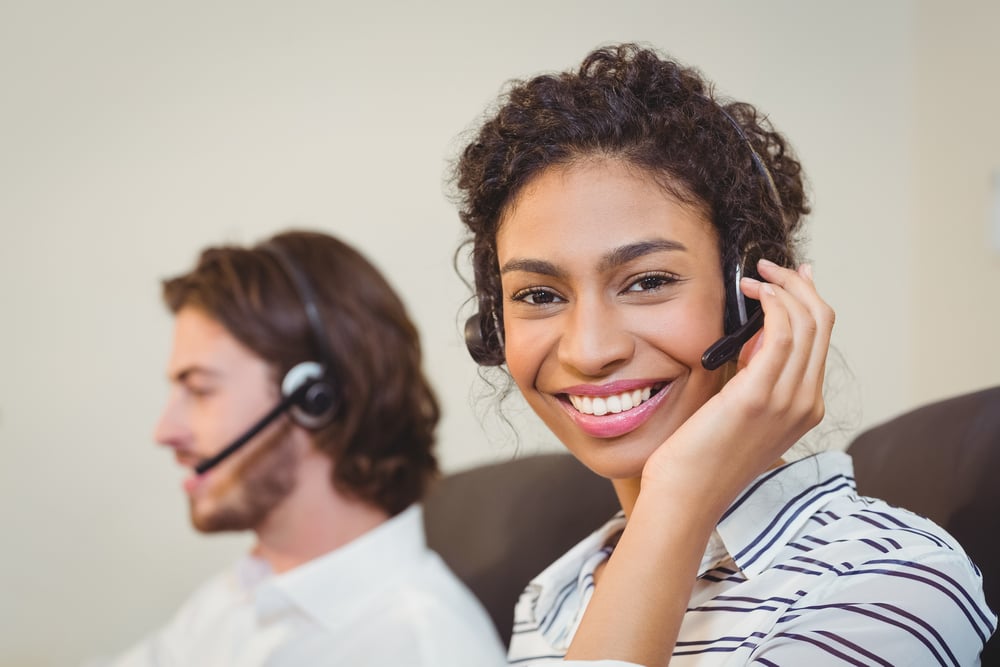 What is an ACD system?
ACD software is typically the first point of contact for inbound calls from your client base. The system routes callers to the appropriate department and agent within your organization or call center.
An ACD system often works in conjunction with an Interactive Voice Response (IVR) system. IVR software components allow callers to choose where they want to go, often by pressing a number or speaking into the phone. It makes it easier for customers to get to exactly where they need to be or quickly talk to a live agent.
When ACD and IVR systems work together, it creates a seamless process and happy customers while allowing the agent to do higher-priority work.
ACD System Capabilities
Successful contact center solutions enlist ACD at its core. The system (and IVR systems) make the entire communication process easier. Below are some of the core capabilities of an ACD system.
Routing of incoming calls to specific agents based on predetermined metrics. Calls can be routed to a specific agent or department based on the qualifications and needs of the customer. For instance, clients from Mexico may be automatically routed to Spanish-speaking representatives. Calls can also be routed to departments or agents based on the specific phone number dialed by the customer. For example, if the caller precisely dialed the technical support department, there will be no "middle man," and they will be able to reach technical support directly.


Identification and quick response to VIP callers. ACD enables VIP callers to be routed to the best agent automatically; should none be available, they will instantly be placed in a queue. Callers who hold "VIP" status (based on predetermined information) will often be given preference.


The acquisition of data usage. ACD allows organizations to acquire usage data such as the number of incoming calls, the average time an agent spends communicating with a caller, the total number of calls (inbound and outbound), caller wait time, etc.


Call monitoring, reporting, and agent coaching/training. ACDs enable managers to actively monitor their team members' calls, conferences, "barge in" to calls when necessary, and whisper coaching. These features craft better customer service agents, create happy, long-term customers, and build an excellent reputation for your business. ACDs also allow for the acquisition of data to report in real-time.


Integrations with Continuous Integration (CI). Continuous integration typically refers to the integration stage of the software release process and includes both an automation component (e.g. a CI or build service) and a cultural component (e.g. learning to integrate regularly). Computer Telephony Integration (CTI) integrations, routing based on skill, and ACD enables agents to have all the necessary information about the call before answering the phone. Many cloud-based contact centers are integrated with CRM, live chat functions, social media, and more to provide an overview of past communications with the customer. These metrics enhance the entire customer experience and sales and support process more effectively


Businesses using PBX systems from multiple carriers now can function as one virtual call center. Some enterprises use PBX systems from various carriers. While not ideal, ACD does allow companies to easily function as one by integrating everything into one cloud contact center solution


Companies divided by geography can function as one. ACDs allow businesses with agents or departments working from multiple locations to conduct business seamlessly as if they were all together in the office. ACDs route calls to remote agents in multiple locations and does so intentionally.


Automatic Call Back Functions. ACD allows callers who do not want to wait in a queue to have an agent call them back as soon as one becomes available. No need to sit aimlessly waiting for an agent


Multiple Call Queues. ACDs enables businesses to have multiple call queues for multiple departments, teams, or numbers.


Auto-Attendants. Callers who know precisely who they need to speak with can dial the extension and be transferred immediately (everyone has heard, "If you know the extension of the party you wish to reach, you can dial it now."). That is an auto-attendant at work!


Call Center Overflow: If all agents are busy and queues are full, calls can be automatically routed to the voice mailbox with an ACD system. This helps agents catch up on inquiries when things slow down.
How Does an ACD System Maintain Satisfied Customers?
Smarter Call Routing. A good call center strives for a high "first call resolution" (FCR) rate. An easy way to achieve this is to ensure that time is not wasted and that your callers are being matched to the best agent to help answer their questions. ACDs do this through techniques like skill-based routing. When the customer contacts the call center, their number is used to pull their data and "prep" the agent working with them. When the agent has all of the client's background information and previous communications with the company, they can assist them better or immediately transfer them to the correct agent or department seamlessly.


Faster Call Answering. ACD systems can route calls in various ways to get calls answered as quickly as possible. While skill-based routing is one of the most common choices, there are a few other options your business can consider:
Time of day routing: This is a common way businesses provide

24/7 support

. If a call comes in during regular business hours, it will be routed to the primary office or main contact center, but it will be directed to a live agent working the 2nd or 3rd shift if it comes in after hours.
Percentage-based routing: This method effectively distributes calls during peak call times. The system analyzes the number of calls coming in and routes them to multiple locations to ensure calls are being answered as quickly as possible.
Geographic routing: This is beneficial if you have global teams or offices. Callers can be routed to an agent who speaks the caller's language and can effectively communicate with the caller.
VIP call routing: While we mentioned this previously, it is important to account for. When dealing with higher-end clients, they may choose to pay to be on this list and be transferred immediately when they contact your business instead of potentially putting it into a queue. Keep this in mind!
These routing methods are put in place to ensure your customers are being helped as quickly as possible.
Seamless Integration with your other business systems/platforms. ACD systems enhance business processes by integrating with CRMs. When all of the necessary information is available to agents, they can have a clearer picture of the customer and how to help them most effectively. Along with customer information, agents will also be equipped with multiple tools to help answer questions quickly and easily. They can even call in a supervisor to better assist the customer on the line.
ACD is an excellent addition to your customer service processes and department. It can be incredibly beneficial for your agents and your customers and streamline processes that once were tedious and time-consuming.
Learn more about VoIP and why it is a leading technology in contact centers.