Simplicity VoIP Introduces New v43 Software
The world of business communication is evolving rapidly, and Simplicity VoIP is committed to delivering a fully unified communications solution that is continuously improving. With this in mind, Simplicity VoIP is proud to announce the release of its latest software update, v43, which brings new features that enhance both user experience, and efficiency and manageability.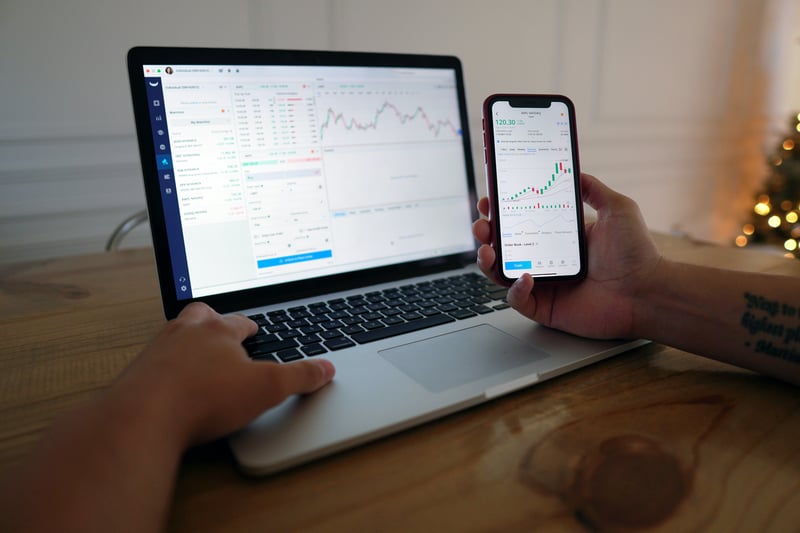 Simplicity VoIP's latest software update, v43, brings several exciting features that improve user experience and make communication more streamlined and efficient. These features are designed to enhance user productivity, reduce response times, and provide a seamless experience across devices.
Specific new features promote:
User Experience
1. Progressive Web App (PWA)
One of the most significant additions to the platform is the Progressive Web App (PWA). This feature allows users to receive calls and push notifications without logging into the Simplicity portal and logging into their SimplicityWeb softphone. The PWA is conveniently located in the computer's home screen dock. With the PWA, users can also access other softphone features like call history, voicemail, and contacts, all without the need to log in manually.
2. Voicemail Reminder
Another user experience feature of v43 is the voicemail reminder. This feature sends persistent notifications via email, phone, and SMS to alert users when there is a new voicemail message. This is especially useful in time-sensitive or urgent situations, where missed voicemails can result in missed opportunities or delays.
3. Custom Music on Hold (MOH)
Custom music on hold (MOH) is another exciting addition to the platform that enhances the user experience. With custom MOH, businesses can stitch comfort messages into the audio that plays while customers are on hold. These messages reassure callers not to hang up and can be configured to play at specific intervals.
Music on Hold (MOH) - Comfort Message:

A "comfort message" is a message or recording that reassures the caller not to hang up. This message can be used for advertising, updating wait time, and more, and it is configurable as to the time between messages.
Music on Hold (MOH) - Wait time/Place in line:

A specific type of "comfort message" updates the caller on their wait time or place in line within a call queue.

Music on Hold (MOH) Inventory Page:

For easier management, the Music on Hold Inventory Page displays all the music and message settings for the entire domain (account), its users, sites, and call queues.
4. Calendar Plugin – COLLAB
Additionally, the calendar plugin for SimplicityCOLLAB is a user experience feature that makes it easier than ever to schedule and join meetings. The plugin allows users to seamlessly move from viewing a calendar event to joining a meeting–without switching between different apps or devices.
5. WedHID - Jabra
Leveraging HID Protocol, this feature allows wireless headset inputs/outputs to be enabled over web applications without device-specific drivers. With this feature, users can seamlessly connect their Jabra headsets to their softphone web applications without any additional setup or configuration. This makes it easier for users to use their preferred headset while using Simplicity VoIP, increasing their productivity and convenience.
Efficiency & Manageability
Efficiency and manageability are crucial aspects of any business, and Simplicity VoIP's software update v43 delivers a range of new features to help users streamline their workflows and manage their communications more effectively.
1. Bulk User Edit
One of the most significant enhancements is the Bulk User Edit feature, which allows administrators to select multiple users and then edit specific values simultaneously. This feature is ideal for organizations that need to make changes to their users' settings quickly and efficiently. There is currently no limit to the number of users who can be selected to bulk edit.
2. Portal Page Improvements
The Portal Page Improvements provide an expanded view of users and agents, including department, site, and emergency address. This feature simplifies user management, making it easier for administrators to keep track of their users' settings and make changes as needed.
3. Tiered Round Robin
Simplicity's new Tiered Round Robin call queue enhancement is another important improvement that offers combination of Robin Robin and linear cascade functionality. This allows multiple ring groups to support customers while rerouting to the top tiers when agents become available, resulting in a more efficient and effective call support experience.
4. Enhanced QoS Scoring
Enhanced Quality of Service (QoS) Scoring is a key feature in Simplicity VoIP's v43 update, designed to ensure a consistent and high-quality calling experience for users. QoS scoring evaluates different factors, such as bandwidth, latency, jitter, and packet loss, to determine the quality of a call. With this update, all call traffic is decrypted, analyzed, and scored for QOS regardless of the device, application, or transport method used, such as desk phone, web phone, or mobile app.
5. Remote Storage Enablement
Simplicity's Call Recording platform can now be configured to archive recordings to a remote cloud storage location. This feature allows users to upload their call recordings immediately or configure them to upload after a specified delay.
Remote storage enables users to store their call recordings in a secure and reliable location of their choice that can be accessed from anywhere with an internet connection. This feature can be particularly beneficial for organizations that require compliance with specific regulations, as it ensures that their call recordings are stored in a safe and compliant manner.
6. Custom Agent Statuses (Call Center)
Custom Agent Statuses are another useful feature that allows organizations to create their own custom agent statuses using specific definitions for when agents are off-line. This feature provides increased granularity on call center reports, enabling administrators to gain more insights into their agents' performance and productivity. Example custom statuses are "appointment" or "bathroom."
7. Caller In-Que Prioritization (Call Center)
Finally, Caller In-Queue Prioritization offers greater control for call center supervisors by allowing them to prioritize calls by sending them to the top of the call queue. This feature helps ensure that important calls are handled promptly, providing a better customer experience.
Upgrade to v43: Simplify Communications with Simplicity VoIP
Overall, Simplicity VoIP's v43 update is a significant step forward in providing businesses with a comprehensive, user-friendly, and efficient communication platform. With the new features, companies can enjoy enhanced productivity, greater control, and improved customer satisfaction.
Simplicity VoIP is committed to the continuous improvement of our platform and to delivering a complete unified communications solution offering.
Please feel free to call us at 804-412-7283 if you have any questions about a specific feature.