Supercharge Your Business's Profits with Simplicity's Value-Add Solutions
As businesses evolve, efficient communication becomes the backbone of success. If your business stays stagnant, you risk losing customers to competitors–so how do you stay competitive? By keeping up with the times and making the most of your VoIP and business communication solutions.
Discover how these essential VoIP solutions empower businesses with enhanced mobility, seamless collaborations, streamlined customer interactions, and, ultimately, a substantial boost to profits.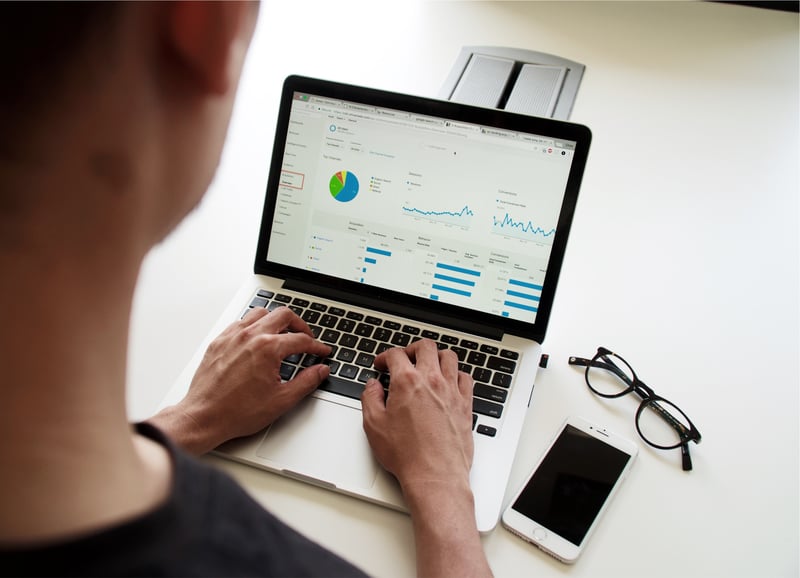 Are you looking to enhance the value of your existing offerings? If so, you're in the right place! As the name suggests, value-add services are solutions that can help you boost the value of your current offerings (and help you increase profits along the way).
1. Mobility
In the fast-paced and competitive modern business landscape, staying connected on the go is more crucial than ever. As remote work and flexible business practices become the norm, mobility plays a pivotal role in maintaining seamless communication. Recognizing this vital need, Simplicity VoIP offers a suite of robust mobility solutions to keep businesses connected anytime, anywhere.
SimplicityGo Pro: Designed for professionals on the move, regardless of location, SimplicityGo Pro offers advanced mobile functionality, including seamless call handoff and enhanced collaboration tools.

Softphone: Simplicity VoIP's Webphone softphone application empowers users with a feature-rich communication tool, allowing them to make and receive calls, engage in instant messaging, and access voicemail and call features—all from their preferred device.

Progressive Web App (PWA): With the Simplicity Progressive Web App, users can access their Simplicity VoIP softphone automatically upon logging into their internet-connected device, providing unmatched convenience and flexibility in managing communication tasks.
2. Texting
Texting is a modern necessity, even for businesses. That's why Simplicity offers cutting-edge texting services, encompassing both Chat, SMS, and MMS solutions. With these valuable additions to their communication toolkit, companies can unlock new levels of customer engagement and internal collaboration.
The Chat service enables teams to communicate seamlessly through instant messaging, fostering real-time interactions and rapid decision-making. Whether in the office or remotely, teams can exchange ideas, share files, and collaborate effortlessly.
On the other hand, SMSPlus solutions open up a direct line of communication with customers, ensuring prompt and personalized interactions. From appointment reminders to general notices about events or promos, businesses can leverage SMSPlus to engage customers on their preferred platform, enhancing satisfaction and loyalty.
3. Integrations
In the pursuit of streamlined business operations, integrations emerge as the catalyst for enhanced productivity. Simplicity VoIP's solutions extend beyond traditional communication, seamlessly integrating with existing business tools to create a unified and efficient workflow.
Integrations are pivotal in eliminating the need for toggling between different platforms, allowing teams to access crucial information and communication tools from a centralized hub. By connecting Simplicity VoIP's services with Customer Relationship Management (CRM) systems, email clients, and other essential integrations like Teams, businesses can leverage a harmonious ecosystem that optimizes productivity.
These integrations empower employees to make data-driven decisions, access real-time customer information during conversations, and automate repetitive tasks. From increased sales efficiency to improved customer interactions, integrations enable businesses to thrive in a competitive landscape.
4. Video Conferencing
In an era where global connectivity is paramount, conferencing solutions elevate collaboration to unprecedented heights. Simplicity VoIP provides businesses with cutting-edge video conferencing tools, enabling seamless interactions among teams, clients, and partners across distances.
Virtual meetings and conferences have become the lifeblood of modern business, transcending geographical barriers and time constraints. Simplicity VoIP's video conferencing solutions offer feature-rich platforms that facilitate high-definition video and audio conferencing, screen sharing, and real-time collaboration.
Whether hosting internal team meetings or engaging with clients worldwide, these conferencing solutions foster a cohesive and productive environment. Teams can collaborate, brainstorm, and strategize in real time, leading to better decision-making and enhanced project outcomes.
5. vFax
While it may seem like faxing is an outdated practice, many industries still rely on it for secure communication. That's why Simplicity VoIP's vFax service revolutionizes fax communication by replacing antiquated fax machines with an efficient and secure cloud-based platform.
With vFax, businesses can conveniently send and receive faxes directly from their computers or mobile devices, providing unparalleled flexibility and accessibility. Security is paramount in vFax, as it encrypts fax transmissions, safeguarding sensitive information from unauthorized access. Furthermore, vFax offers features like fax archiving, enabling users to store and access faxes digitally for future reference.
By embracing vFax as a value-add service, businesses can streamline their document exchange process, reduce operational costs, and enhance overall productivity.
6. Call Center Solutions
Call center solutions centralize customer communication, enabling businesses to efficiently handle inquiries, support requests, and service concerns. With features like automatic call distribution, interactive voice response, and skill-based routing, incoming queries are directed to the most qualified agents, ensuring swift and personalized responses.
Customer interactions are further streamlined by Simplicity's call recording and analytics features, enabling businesses to monitor and analyze agent performance and customer satisfaction. Simultaneously, outbound dialing and CRM integration enhance outbound campaigns and enable agents to access real-time customer information during conversations.
By embracing call center solutions as a value-add service, businesses can elevate their customer service, increase customer loyalty, and drive overall success.
Unified Communications as a Service
In the quest for operational efficiency, Unified Communications as a Service (UCaaS) emerges as a transformative solution that unifies all communication channels under one integrated platform. Simplicity VoIP's value-add services bring UCaaS to the forefront, revolutionizing how businesses communicate and collaborate.
UCaaS consolidates voice, video, instant messaging, and other communication tools into a single cohesive ecosystem, accessible from any internet-connected device. This seamless integration ensures streamlined operations, as teams can effortlessly switch between channels to interact and share information in real time.
Collaboration becomes effortless with UCaaS, as features like presence status, file sharing, and video conferencing foster a cohesive work environment. Furthermore, the cloud-based architecture ensures scalability and flexibility, allowing businesses to adapt and grow without complex infrastructure changes.
Not to mention, the significant cost savings that comes from having all of your communications solutions under one umbrella.
Level Up Your VoIP Solution
By leveraging value-added services, you're taking advantage of an opportunity to boost profits as they appeal to new and current customers alike. By introducing these services, you can offer a newfound versatility to your customers, unlocking the potential for increased sales and a broader customer base. Ultimately, these value-add services as a strategic tool for driving business growth and success. Don't wait; seize the opportunity to thrive in today's competitive market!