Leveraging Microsoft Teams with your VoIP Provider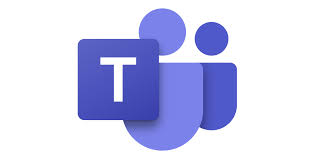 Since the beginning of the pandemic, Microsoft Teams has been steadily growing its user base, with an over 50% increase in its daily users in the last half of 2020. Despite its wide reach across businesses that are working from home, Microsoft Teams is lacking many of the features that are now required for companies that have gone remote to continue communicating effectively. Its offerings are limited, with just 35 features and a basic phone system.
However, when combined with a VoIP, PBX, and Unified Communications service provider such as Simplicity VoIP, you can integrate missing features seamlessly into the Microsoft Teams platform that your company already uses. Many UC service providers have begun to integrate Microsoft Teams into their services since the pandemic surged its popularity last year. Highlighted below are just some of the additional features your business could add to its communication system by using a UC service provider in combination with Microsoft Teams.
Mobility
VoIP services allow for seamless connectivity between multiple devices through mobile apps, smartphone integration, and SMS messaging. Microsoft Teams does not offer these services, making true on-the-go communication complicated without the addition of a VoIP provider to supplement its services.
Call Routing
While Microsoft Teams does include basic phone offerings, it does not allow for call queuing, rerouting, or call centers in the easy way that a VoIP and UC service provider does. Without these features, it becomes difficult to connect clients with the people they need to talk to, and to keep callers organized.
Calls Outside Your Organization
Microsoft Teams only allows you to contact others within your organization's network. PBX (Private Branch Exchange), on the other hand, is the private telephone switching system that connects external telephone services (PSTN) to user extensions within the organization and is offered by service providers. When used in combination with Microsoft Teams, calls can enter the organization from external networks as well as your own.
Simplicity VoIP could be the right fit to enhance your company's Microsoft Teams usage, visit the VoIP, Hosted PBX and UC Page or Contact Simplicity today.