Simplicity Celebrates Employee and Company Milestones
While 2020 was a hectic year, it was also a time of many milestones for Simplicity VoIP. This summer we finally gathered to celebrate!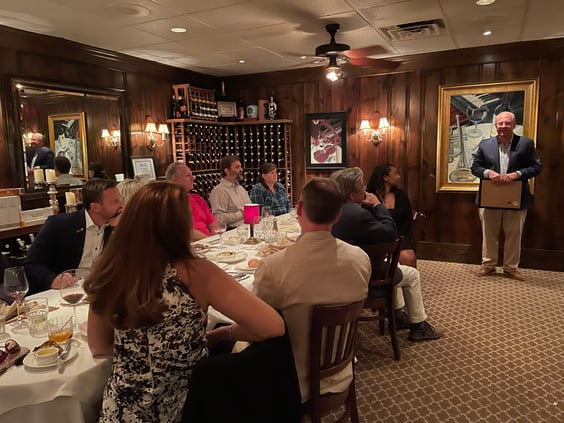 Celebrations commenced on July 19, 2021, at Buckhead's restaurant in Richmond, Virginia. This staff and partner anniversary celebratory happy hour and dinner were delayed by a year due to the Covid-19 pandemic. Nevertheless, it was a joyous occasion to recognize several vital, long-term team members, Simplicity's 9th anniversary, and the recent acquisition of Simplicity's parent company Comtel Communications by Telarus.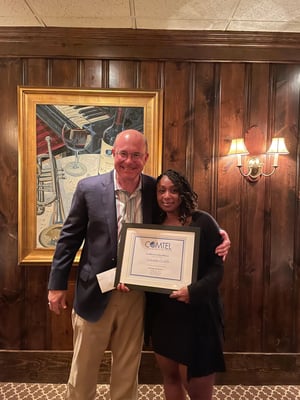 Director of Client Services Lenada Crabb (right)
was honored for 15 years of service.
Team members honored that night included Lenada Crabb - Director of Client Services who has served in various roles for 16 years; Pete Kraehmer for 20 years of service who was Comtel's former VP of Enterprise Sales and is now a partner; and Denis O'Donovan who has been a partner for 22 years and counting. Among other attendees were Kameron Olsen, Telarus's Area Vice President East, and Reagan Roberts, Telarus's Director of Partner Development who got to take part in the celebration and meet partners after the June acquisition of Comtel Communications by Telarus.
Pete Kraehmer (right), Comtel's former VP of Enterprise Sales and now a Simplicity partner, was recognized for 20 years of service.
Denis O'Donovan (left) has been
a Simplicity partner for 22 years.
These celebratory dinners are a long-standing tradition for the company. Simplicity values, appreciates, and celebrates their team members and the relationships they are building. Ben Humphreys, Founder and CEO of Simplicity (and prior to the acquisition, Comtel Communications for nearly 30 years), reflected on the celebration. "The long-lasting relationships that we have enjoyed with both staff and partners over the years are truly cherished. We are especially grateful to be able to come together to celebrate the individuals who make our organization successful."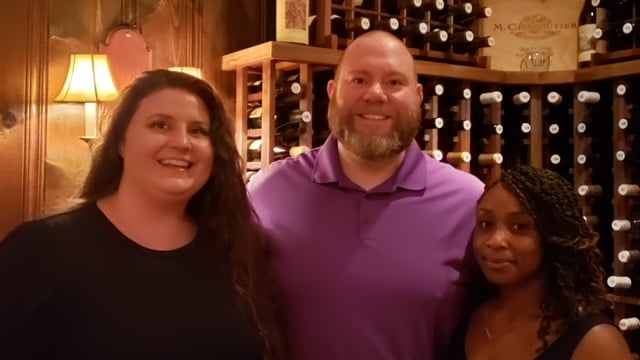 Strength and success come in numbers for Simplicity and partners. With highly dedicated and valued team members, growing business ventures, and technological advancements, success is achieved every day within this organization. Simplicity is incredibly grateful for their staff, partners, and of course, their customers, and they strive to make them feel appreciated every single day (and even more so on the night of their annual appreciation dinner).