Simplicity VoIP Launches STIR/SHAKEN for Added Versatility & Security
Richmond, Va - Simplicity VoIP, a leading provider of UCaaS solutions, has joined Verizon, AT&T, Lumen, and other industry leaders in implementing STIR/SHAKEN, a call authentication technology that protects consumers from unwanted calls and call spoofing. The company recently achieved full compliance of completion for STIR/SHAKEN protocol implementation with the FCC.
STIR/SHAKEN Call Authentication Reduces Risk and Promotes Trust
Americans received more than 4.2 billion robocalls in July 2021 according to a recent national survey. And the calls are more than just a nuisance--approximately 42% were scams. To combat these unwanted calls, the FCC has mandated a new industry standard: Secure Telephony Identity Revisited(STIR) and Signature-based Handling of Asserted Information using toKENs (SHAKEN).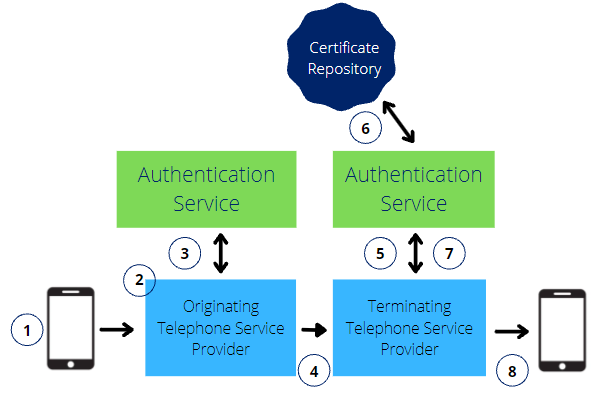 The STIR/SHAKEN framework ensures that caller identities are more accurately authenticated and verified. As each phone call passes all the segments of our complex communication network, STIR/SHAKEN allows the communication provider to digitally validate the call "handoff," so that it can verify that the caller's identity actually matches the number showing on the caller ID.
This prevents call spoofing, a popular technique that scammers use to imitate legitimate callers. This means not only more confidence for consumers, but also better security for businesses. Although STIR/SHAKEN will not completely eliminate robocalls and unwanted calls, it promises to dramatically reduce the number of scam calls that consumers receive every day.
"Robocalls and SPAM come with considerable risk for both consumers and businesses," said Ben Humphreys, Simplicity VoIP CEO. "Implementing the STIR/SHAKEN framework was an important step in protecting our clients and their callers from these growing risks. Ultimately it's about building trust in our global communication systems."
For further information regarding STIR/SHAKEN deadlines and detailed specifics, please see our Knowledge Base article.
About Simplicity VoIP
Based in Richmond, VA, Simplicity VoIP provides hosted PBX, VoIP, and business telephone solutions to small, medium, and enterprise-level businesses across the country. We deliver a comprehensive, unified communications experience. Simplicity VoIP's key to success is its project management, on-site service, installation, and training, which is backed by world-class customer service. Our Class 5 VoIP platform is geo-redundant to ensure maximum network uptime. We also offer phones and equipment, managed services, video conferencing, call center, SIP, PRI, wireless back-up, VFAX, and more. To learn more, please visit www.simplicityvoip.net.