Simplicity VoIP Launches Voicemail Notify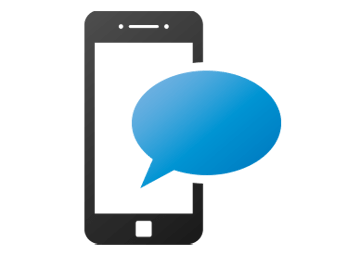 Simplicity VoIP is excited to announce our newest feature: Voicemail Notify. Simplicity's Voicemail Notify system generates a phone call, indicating there is a voicemail message waiting. Call lists can contain multiple phone numbers with set criteria including priority and scheduling. Voicemail Notify is set to ring the call list until the call is acknowledged.


Features & Benefits include:
Ensures people receive your message for any situation: after-hour notifications, emergency alerts, information alerts

Simply integrates into your current business flow

Reduces need for live after-hour support

Plays custom pre-recorded greeting

Loops multiple times through a list

Dials an entire escalation list

Automatic retry if busy or no answer

Fully automated, 24/7 processing

List changes processed in real-time, taking place immediately

Customized caller ID based on extension

Retrieve data from call via DTMF (touch tone key) Capture

Status of completed calling emailed upon completion

Cloud friendly. No hardware or software needed to buy
This new voicemail notification system is extremely flexible, customizable, user-friendly, and applicable to many situations. Here are just a few ways in which you can utilize Simplicity's voicemail notification system:
After-Hours Notifications
Voicemail notifications can be used to notify after-hours on-call staff that a message has been left by a client in need of support. This is useful in the case of businesses such as multi-unit dwellings where residents often need to contact property managers and maintenance after usual business hours.
IT Alerts
Voicemail notifications are useful in responding to clients in a timely manner when operating an IT system. There is a big difference between responding to an IT problem at 3 AM and 9 AM!
Web Orders
Voicemail notifications can be used to notify the company when someone places an order or enters a question online about a product. In the same vein, voicemail notifications can be used for local businesses doing pickup orders. In this day and age, more and more businesses are allowing for curbside pickups. Voicemail notifications let customers know when their orders are ready.
Payment Notifications
On the financial side of things, voicemail notifications can be used to notify customers of overdue or upcoming payments. The voicemail system can use dates and times, and can improve the operations of a business by having employees spend less time on administrative phone calls. Similarly, voicemail notifications can be used to notify people of upcoming appointments, making the business more efficient.
Simplicity's new voicemail notification feature can help improve communications and ease transactions in your business. Click here to learn more.