STIR/SHAKEN is Coming Soon to Simplicity VoIP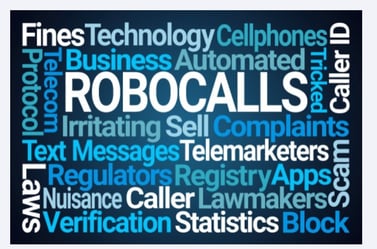 In recent years, the number of illegal robocalls has increased exponentially with improved technology that allows scammers to make millions of calls at once. Not only are these calls a nuisance, but they have also led businesses and customers to lose trust in phone calls. Thankfully, a solution to this security issue called STIR/SHAKEN is coming to Simplicity VoIP this summer.
What is STIR/SHAKEN?
STIR (Secure Telephony Information Revisited) and SHAKEN (Secure Handling of Asserted Information Using toKENS) are tools that prevent illegal calls, and ensure the security of the calling number. A STIR/SHAKEN solution involves a series of protocols to ensure a caller ID has not been spoofed. It works as a simple two-step verification process.
The originating telephone service provider authenticates the call and sends a digitally signed Identity token with the call.
The terminating service provider verifies the signature and token and, if successfully verified, informs their subscriber that this is a verified call.
Why Now?
The FCC implemented the TRACED act in December 2019, which put in place many enforcement tools and mandates for the prevention of illegal robocalls. Simplicity has been working to implement a STIR/SHAKEN solution as a part of the improved security feature of its v41 update, and is in the final stages of testing before its launch.
How Will STIR/SHAKEN Help?
Simplicity's implementation of this technology will help their customers by eliminating the pesky "Spam Risk" phone call for good upon adoption across all service provider networks.
The benefits of STIR/SHAKEN for Simplicity clients include:
Protection from Caller ID spoofing
Blocked robocalls
Reduced number of calls
No additional costs!
For more information on STIR/SHAKEN, visit Simplicity's Improved Security web page, or read on in our blog, New Regulations in Telecommunications.