Top VoIP Trends to Watch in 2022
With 2021 in the past and 2022 in the early days, it is time to look ahead at what we can expect regarding VoIP for this year. With every year, technology seems to advance more and more. The VoIP industry is no exception. According to research conducted by MarketWatch, the VoIP industry is expected to grow beyond $55 billion by the year 2025.
With growth like this, it is evident that specific trends and aspects of the market contribute to this growth and will continue to intensify. These trends include consolidation of digital communication technologies, enhanced mobility of communication software, maximized security, and the eventual end of conventional telephones.
"Business phone systems" were designated for large corporations that needed hundreds of physical lines in the past. With VoIP technology, business phone calling is incredibly accessible for small businesses or giant companies alike. Users can complete calls over the internet rather than traditional landline telephones or mobile phones entirely dependent on cellular networks.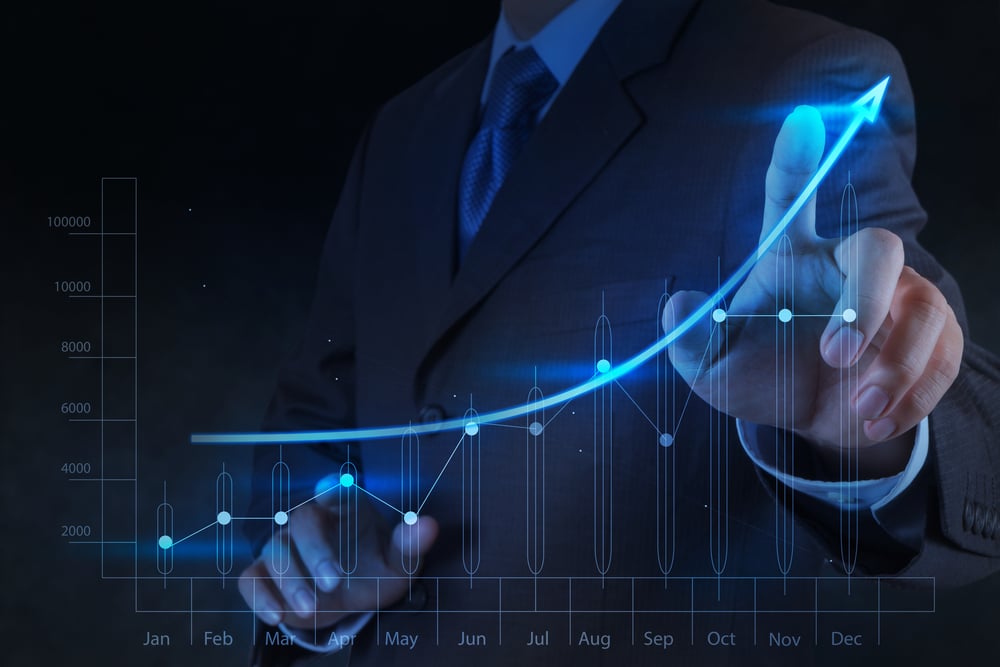 As 2022 is off to a great start, we thought it would be a good idea to share some of the important VoIP trends to follow this year.
#1. Say Goodbye to Traditional Telephones
Traditional landlines or analog telephones have declined in use and popularity for years. About 20 years ago, nearly 90% of households used a landline phone, but in the last survey in 2018, that number was almost cut in half. This trend can be attributed to the massive increase in households that only use cellular phones, which has dramatically increased by 50% over the past two decades.
In terms of VoIP, as more and more consumers rely on their mobile devices for communication, VoIP providers must provide reliable mobile applications and keep up with the ever-changing growth of technology. Many VoIP providers offer mobile apps, but they are no longer an optional service feature; they are a necessary feature that will make or break your business.
#2. Growing Security Concerns
VoIP offers additional layers of privacy and security by providing them with separate business phone numbers so team members don't have to dish out their numbers. However, unlike many internet-powered technologies, VoIP is still vulnerable to various cyber-attacks. With growing digitalization and technology comes additional attacks, including phishing, network intrusion, system deconfiguration, stolen information, and more.
Companies should consider all security concerns before finalizing a VoIP contract and talk with potential providers about the measures they have in place to prevent such attacks. This is especially critical for companies that operate in highly regulated industries (like healthcare, pharmaceuticals, finance, defense) or businesses that store large amounts of sensitive information.
#3. Increasing Popularity of UCaaS
2022 will see ongoing consolidation of communication technologies into one single communication as a service (UCaaS) platform. These unified platforms will be operated by VoIP technology and offer far more than just voice calls. Other functions include video/web conferencing, chat and messaging, faxing services, and collaborative tasks like screen sharing.
A significant benefit of UCaaS is centralizing all communications into a singular platform. There is no need to purchase separate video conferencing tools, messaging applications, voice solutions, or anything else. Companies should invest in and utilize one product that can do it all. An additional benefit of UCaaS is that it is cloud-based, meaning that all team members or users can access these capabilities from anywhere there is a stable internet connection.
#4. Integrated In-App Communications
Integrated VoIP and other in-app communications are highly convenient, which is one of the reasons UCaaS has become so popular. It can be annoying and distracting to go back and forth between applications whenever you need to communicate with coworkers, host online meetings, or make a voice call. With one platform, you can conveniently integrate all communications. Over the last couple of years, app developers have worked to make this unified platform the new normal in the unified communications industry. Looking ahead, businesses will be expected to offer a unified platform that offers in-app capabilities (including voice calls, video conferencing, messaging, etc.).
#5. 5G for Mobile
5G is the future of VoIP. It covers two of the most critical areas of concern for VoIP: call latency and quality of service. 5G networks will improve both of these areas. In terms of call latency, VoIP services that rely on 4G networks can take approximately ten milliseconds to connect to a network, while 5G is expected to take less than one millisecond. 5G produces a better quality of service (QoS) for VoIP in several areas, including significantly lower latency, 100% network availability, increased throughput, and enhanced bandwidth for sensor devices.
#6. AI and VoIP
According to Finance Digest, by 2025, 95% of customer service interactions will be AI-powered. This fascinating statistic demonstrates that AI will continue to grow and substantially impact customer-company relationships. For VoIP specifically, this will change the entire industry.
The ability to set up advanced call routing or use auto-assistants to handle large amounts of incoming calls is one of the many reasons businesses are taking advantage of a VoIP solution. These services can help optimize communications and call handling. AI can make these already valuable functions even better!
One of the most apparent reasons AI and VoIP make a great team is AI's nature throughout industries: analysis, basic task automation, and convenience. AI can help create more competent voice assistants and utilize voice sentiment analysis. AI also uses other applications like Natural Language Processing (NLP) which can translate voice or video calls live.
#7. Increased Mobility
More and more VoIP providers are offering their branded mobile applications for iOS and Android phones and desktop and softphone applications for their services. This means that VoIP users can easily connect to their company's network if they are out of the office, traveling, working remotely, or anything else. However, companies that issue mobile devices to their customers need to familiarize themselves with this new technology; it has not always been available. Previously, customers haven't had the tools to track conversations with customers on mobile devices. For example, capabilities like call recording, CRM integrations, and caller ID haven't always been available. Some VoIP vendors are now planning to address this in 2022 and allow businesses to gain more insight into how their team members are interacting with and communicating with prospective and existing customers via mobile devices.
#8. Video Conferencing Capabilities
The final trend to be aware of this year is how much weight video conferencing and video chat services will carry this year and beyond. VoIP vendors are competing constantly regarding who has the best, most functional video conferencing applications.
However, popular video chat services such as FaceTime and Facebook Messenger are still a significant source of competition for VoIP software. One of the main draws of these other video chat services is that they're free if you own an Apple device or have a Facebook account. While this is appealing, it is not as professional for businesses interacting with customers.
From 2020 to the present, much of this topic was discussed with uncertainty. The past couple of years has seen significant changes to tell us which direction this trend will go. The age of remote telecommunications is officially upon us. Businesses seem to be making strides to ensure their futures in a post-pandemic world and determine how the communication landscape will look moving forward.
If you're thinking of transitioning to VoIP this year, we're happy to help! Contact us today to learn how VoIP can help you achieve your business goals.