Which UCaaS Architecture Is Right for Your Business?
As businesses mature, they tend to outgrow some of their older technologies. Whether it be because the technology is more outdated, business is booming, and those technologies cannot handle the capacity, or the company prefers modern technology, change happens. Telecommunications is an excellent example of an industry that is constantly evolving and updating its technology.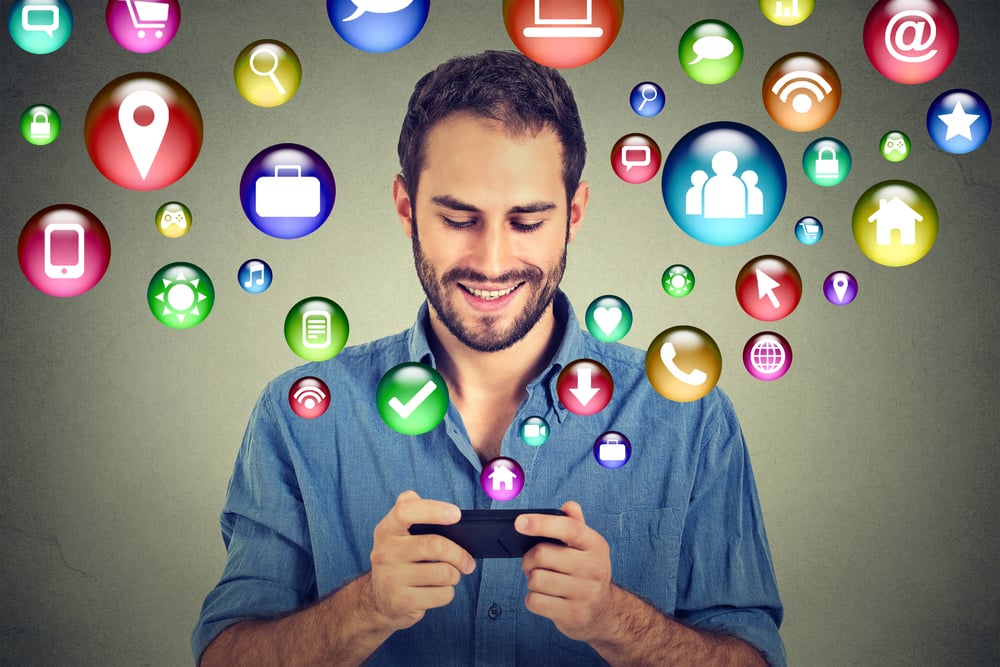 Hiring new employees isn't the same as it used to be. Employees in the telecommunications industry used to be assigned a desk, PC, and an extension on the phone system. This routine works until it doesn't anymore. As the world becomes more technologically savvy, these conventional methods aren't always compatible with new tools.
Even communicating with customers in a direct, two-way conversation has progressed into complex communications. Customers can now text, call, use social media platforms, and more to communicate with a business. It is beneficial for companies to create a unified communication strategy that streamlines audio, video, and text communication that supports customers and employees, and reduces cost. A great solution is connecting to the cloud.
What is UCaaS?
UCaaS stands for "Unified Communications-as-a-Service" and is a cloud-based model in which service providers can offer multiple telecom services like text messaging, voice calls, and video conferencing for an entire network of users, typically utilizing a VoIP network to deliver a single, unified, and coordinated service. When businesses use the cloud as a central communication platform, providers can easily manage all forms of contacts and ensure that the message gets to the right user or device, no matter the location.
Over the past decade, the unified communications market has had significant growth and transformations. Providers have offered many new features and services, lowered expenses, and enhanced reliability. Traditional unified communication systems used fixed circuits, but these solutions are now being phased out and replaced because of the many benefits and features the cloud provides.
What is UCCaaS Architecture?
UCaaS is a fully integrated communication and collaboration platform that typically contains the following components:
PBX phone system using VoIP (voice over IP)
Video conferencing
Chat or text messaging
Screen sharing
Virtual voicemail
Online faxing
File backup, sharing, and collaboration throughout a business
When a business uses UCaaS, there is no longer a need to use multiple tools for collaboration among team members throughout many departments. The only thing needed is an internet connection and credentials.UCaaS architecture describes the host of the solutions, whereas the infrastructure involves the access, security, and customization aspects.
Types of UCaaS Architecture
#1. Single Architecture
Single architecture offers a more customizable platform that remains on-site. It can easily integrate with current on-premise applications seamlessly. Your provider can help to develop a personalized solution for your business.
Pros: Very secure and reliable because data from other organizations are entirely separate, customizable, flexible.
Cons: Slightly more expensive due to the equipment needed, your business is the host so you are responsible for challenges that may come up; without off-site backups, outages may impact you, not as easy to scale because of the on-premise constraints.
Who Uses Single Architecture?
Businesses that use single architecture tend to be in highly regulated industries that follow strict rules, regulations, and protocols. These industries also tend to prioritize data security and privacy and have a system that can help deliver a good customer experience. The most significant constraint of this architecture is the cost of the structure. Thus, businesses that have an open and healthy IT budget tend to adopt this architecture.
#2. Multi-Architecture
In this solution, your business shares a software and hardware platform. Each company can customize some parts of the software, but not everything. The host of this solution is the UCaaS provider, and they can push out upgrades when they become available. Since the vendor is your host, your IT team doesn't have to manage this application.
Pros: Cost-effective, provider offers support/manages upgrades, the user has minimal maintenance, supportive of business continuity, security strength is high and is monitored by the provider, easy to scale.
Cons: Not as customizable or flexible as a single architecture.
Who Uses Muti-Architecture?
Most users of this model prioritize affordability, simplicity, and the desire for their host to manage and maintain it. Some businesses choose this option because they are cautious of the costs and want to have the most possible features. They also want their solution to be as simple as possible for their team. Those who choose this option tend not to have the bandwidth to have an internal administrator.
#3. Hybrid Architecture
The third option available is hybrid. Hence the name combines the single and multi-use models. The most sensitive applications can remain on-site while others can be in the multi-architecture. This option is a suitable medium for businesses that have security concerns.
Pros: Offers a good blend of features from the other two models; both sides are secure, flexible, easy to scale, agile.
Cons: Mid-tier pricing, pricing can fluctuate depending on the build, on-site applications require support and maintenance from your team.
Who Uses Hybrid Architecture?
Businesses are becoming more familiar with this model specifically. It is a good fit for regulated industries or even large organizations. It allows the business to remain in control of some of the more specific aspects of the UCaaS platform while letting your provider maintain all of the other ones. It can offer some relief for your IT team but still allow them to manage the on-premises aspects.
Prioritize Your Desired Features
When comparing and contrasting your options regarding UCaaS architecture, it is essential to compile a prioritized list of options that are most important for the needs of your business. Remember to define your ideal setup, functions, resources, launch requirements, etc. Remember to account for the amount of time it will take to get the platform operating for your team members. Below are some factors to consider and place on your list in order of importance.
Affordability
Flexibility
Security
Reliability
Maintenance responsibilities
Personalization
Usability and user-friendliness
The order of your desired features will help you to choose the best architecture for your business. If you have any trouble, consult with your chosen UCaaS provider and learn about all they offer. Not every provider offers a hybrid model.
Questions to Ask When Selecting an Option
Does your business need video or audio services only?
Do your team members need to share documents, screens, and files?
Is it necessary to add text messaging or social media networks for customer support purposes?
Does your business need call parking, logs, and missed call notifications?
If you think your business could benefit from UCaaS and a cloud-based platform, reach out to us! Ask questions and learn all about the benefits of UCaaS (and VoIP too). A cloud-based communication system can cover all the bases for your business and its communication needs and preferences. It also offers enhanced security and flexibility, excellent for all involved parties (from the company itself, team members, and customers). Be sure to ask the right questions and make an informed decision regarding the architecture you choose. It is a big decision but one that can be incredibly beneficial for your business.