Hosted Exchange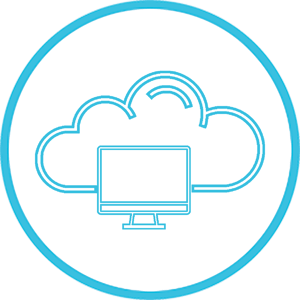 Hosted Exchange is a cloud solution in which the service provider manages the client's email services, which are stored in the provider's data center(s). This includes maintaining both the hardware (servers), software (licenses) and more. Email services are delivered back to the client along with other optional services such as anti-spam/anti-virus, archiving, and upgrades.
Hosted Exchange is generally more customizable than Office 365 email (a similar solution from Microsoft):
For example, a small customer had the same person running IT operations and acting as CEO. With a bold new growth plan over several years, the CEO knew he wouldn't be able to devote more and more time to managing employee mailboxes. Additionally, the firm needed to retain electronic data for legal purposes. The customer found a cost-effective Hosted Exchange solution from a provider that was both trustworthy and flexible enough to scale along with them. The solution included compliant email archiving, allowing end users to quickly and easily search through past emails and mitigating the customer's legal risk. In the process, the provider offered a seamless migration experience and direct cost savings of over 50%, as well as indirect cost savings in terms of the CEO's time.
Why Consider Hosted Exchange?
Exchange migrations
Cost – labor, infrastructure
Simplified management
More features
Higher availability & less downtime
Scalability
Legal risks or compliance
Security concerns
To best review your business needs and goals, consult with an agnostic technology agent or consultant to gain a deeper overview of the range of Hosted Exchange solutions and providers. In addition to assisting you with procurement, the agent can also handle ongoing support.
About Simplicity
Simplicity VoIP, based in Richmond, VA, provides hosted PBX, VoIP and business telephone solutions nationally to small, medium, and enterprise-level businesses for a comprehensive unified communications experience. Two distinct Class 5 geo-redundant VoIP platforms are offered in addition to fax-to-email, phones and equipment, and managed services. Named as Richmond's 11th fastest growing company by Richmond BizSense, Simplicity VoIP's key to success is its on-site service, installation and training supported 24/7/365 by a world-class client services team.