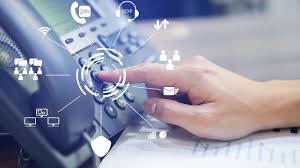 First, what is VOIP? It's very simple. VOIP is an acronym for Voice Over Internet Protocol, which means that you use the Internet for phone calls, rather than a telephone line. This eliminates the need for carrier phone lines. Because of this, you could connect distant and remote offices and workers, no matter where they are located, efficiently and affordably. So for the real question, how can this system save your company money?
Read More
THIS BLOG claims no credit for any images posted on this site unless otherwise noted. Images on this blog are copyright to their respectful owners. If there is an image appearing on this blog that belongs to you and do not wish for it appear on this site, please E-mail with a link to said image and it will be promptly removed.
Subscribe to Receive Informative Blogs!