Tami Landers Celebrates 25 Year Anniversary
At Simplicity VoIP, we understand without question, that it's our employees that make our company great. And we want to make sure this dedication, loyalty, and hard work are fully recognized. Particularly when a significant milestone is involved. On July 7th, Tami Landers celebrated one such milestone with her 25th anniversary.
Tami started as a receptionist during the beginnings of Comtel, evolving into a client services rep, commissions analyst, and ultimately becoming the Controller for Simplicity VoIP. We salute and celebrate this remarkable journey and anniversary and we are so grateful to Tami for her part in making us the success we are today.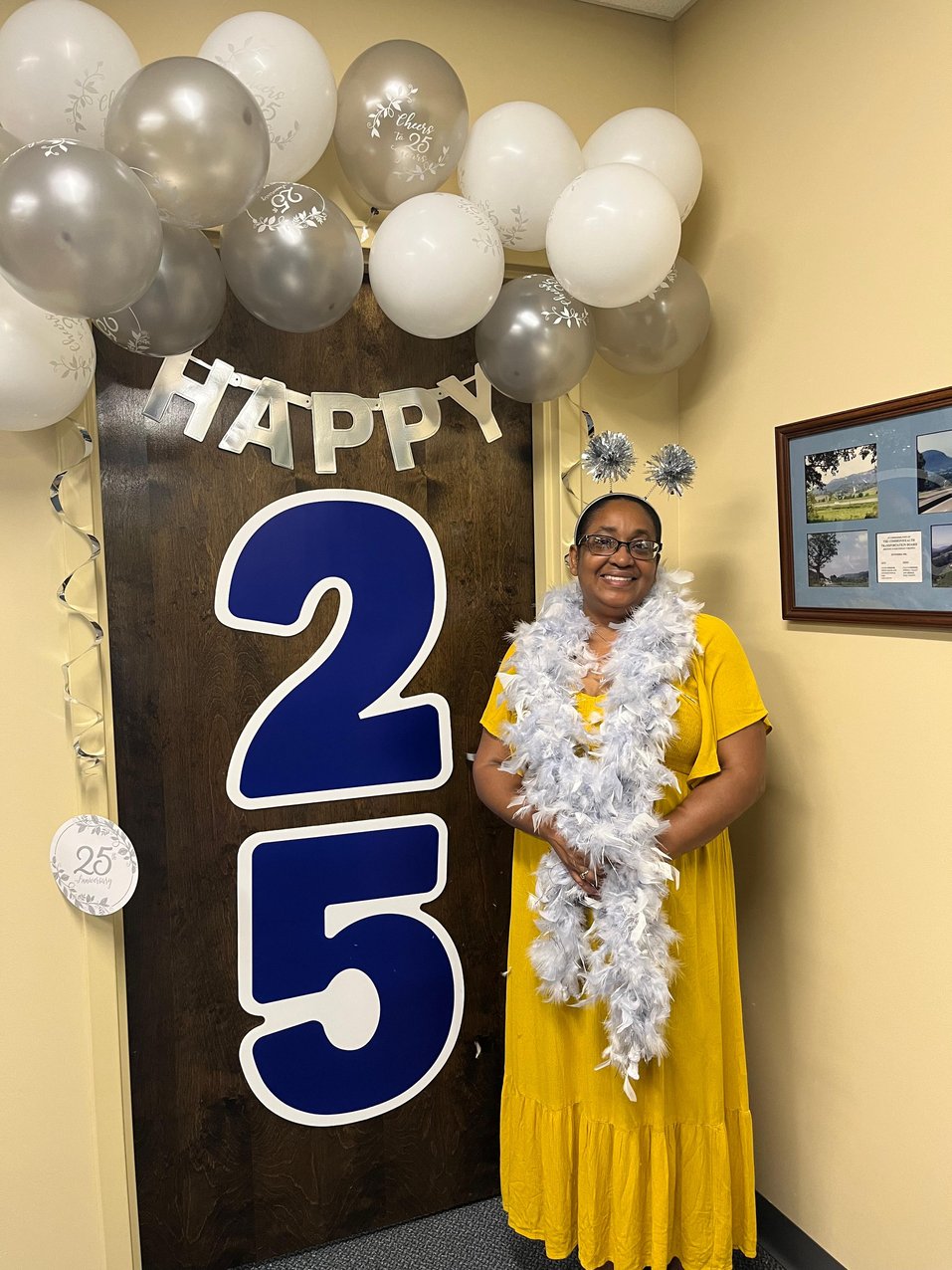 Ben Humphreys, CEO of Simplicity VoIP said, "I am so excited to be celebrating Tami's 25th Anniversary. Tami is a detailed oriented professional that has been by my side through everything our industry has thrown at us. She has handled everything we have thrown at her. Tami, it has been an absolute pleasure partnering with you over all of these years. Here's to many more!!!"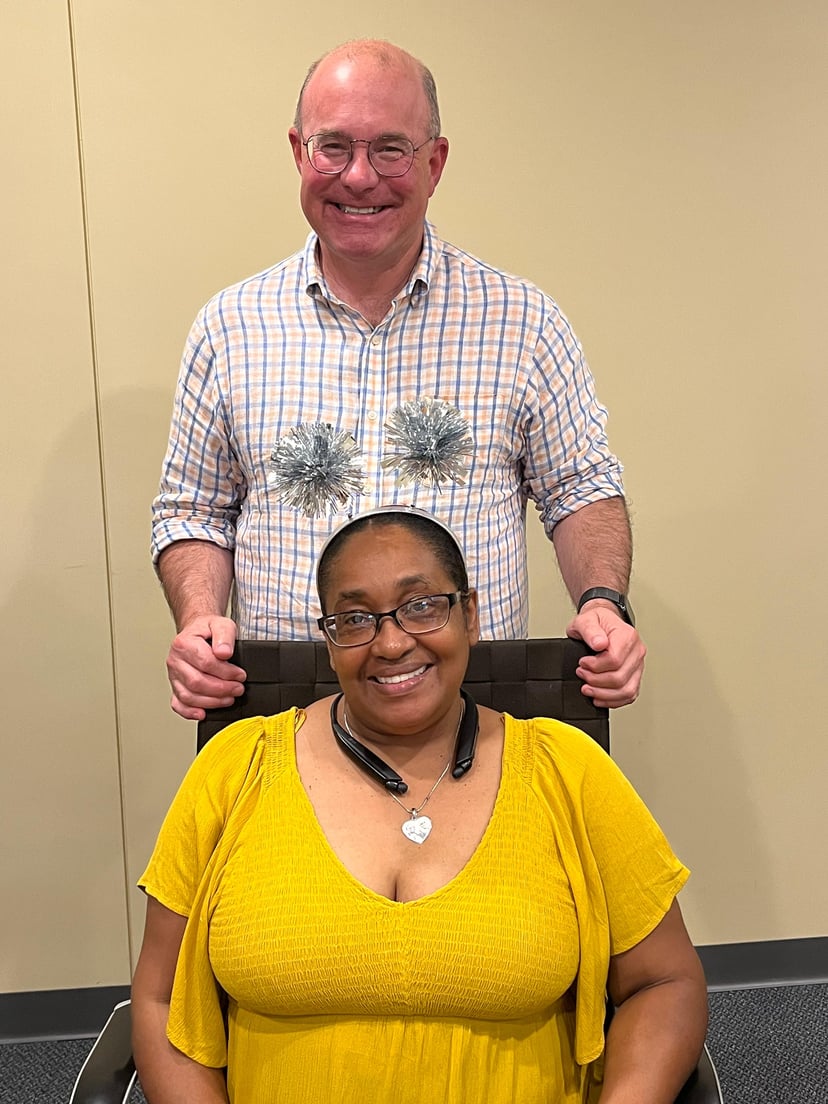 Q: What did you do before arriving at Comtel/Simplicity VoIP?
I worked at the Lancaster Tavern for several years. And while I was going to RCC, I worked at the college for a year and a half. Directly before coming to Comtel, I worked at Successful Learning, where we provided private tutoring and adult education. I was the office manager/secretary/admin assistant. So long story short, I have worn a lot of hats across my career.
Q: What is your current role at Simplicity?
My title is Controller which encompasses various elements such as commissions, taxes, accounts payable/receivable, bookkeeping, billing, collections, assistant property management, and other administrative assistant duties.
Q: How has your role changed and evolved over the years to adapt to the different shifts and needs of the business?
As the business has changed, my role has changed as needed. I've gone from answering phones and being the only client services rep at one point to processing commissions and tax reports and balancing the books just to name a few changes.
Q: What do you enjoy most about your work?
The people. Always. My coworkers are the best! I have worked with some amazing people over the years.
Q: 25 years is quite the noteworthy journey with one company, what has kept you with the Comtel/Simplicity family?
The key word is "family" – from the very beginning, it felt like a family rather than a business. There is always someone who is understanding to talk to about anything and everyone is very supportive of each other.
Q: As you reflect on the past 25 years, what stands out about your experience with the company?
Ben has consistently and patiently pushed me to grow outside of my comfort zone to my own benefit as I kicked and screamed. I've learned so many things that I never even thought I wanted to know. And I go back to the close familial feeling of the business. I'm more than a number here. And as a smaller company, we are just naturally more close-knit.
Q: Simplicity is literally family for you as your daughter, Lenada Crabb (Director of Client Services), works here as well for the last 17 years of your 25. Is it nice to have a family to work with day in and day out?
Yes, it is and I really enjoy having her here! I'm so glad she was able to join us and grow as much as she has; also learning things she didn't know she wanted to know, it's been wonderful to watch.
Thank you, Tami, we are all so proud of you and this wonderful achievement!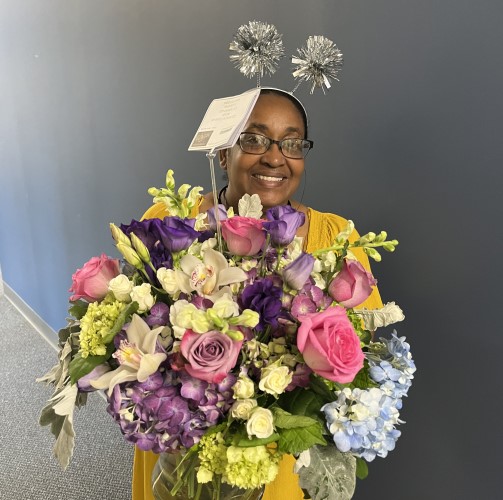 About Simplicity
Simplicity VoIP, based in Richmond, VA, provides hosted PBX, VoIP and business telephone solutions nationally to small, medium, and enterprise-level businesses for a comprehensive unified communications experience. It's Class 5 geo-redundant VoIP platform is offered in addition to fax-to-email, phones and equipment, and managed services. Named as Richmond's 11th fastest growing company by Richmond BizSense, Simplicity VoIP's key to success is its on-site service, installation and training supported 24/7/365 by a world-class client services team.