10 Factors to Consider When Choosing a SIP Trunking Provider
Since it became more widely available, businesses have been steadily switching from conventional telecom connections to Session Internet Protocol (SIP) trunking. This is partly because SIP trunking has advantages over older forms of trunking. Many traditional wireline telecom carriers and UCaaS (Unified Communications as a Service) providers are in the thriving and dynamic SIP trunking market.
Telecom providers are responsible for the ownership and operation of local and long-distance telecommunications systems. These facility-based service providers oversee the fiber optic transmission networks that link a particular area of our world. They are also referred to as interexchange carriers (IXC) and local exchange carriers (LEC) in the United States.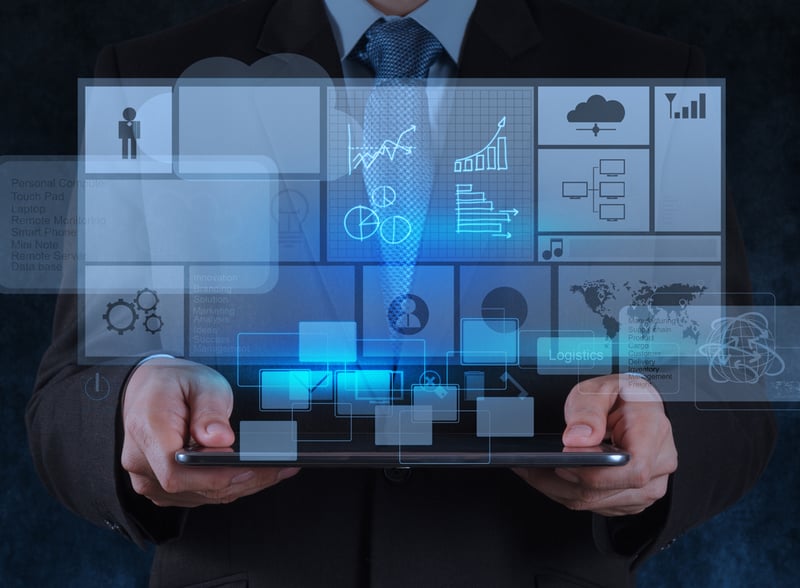 Software developers can leverage a cloud platform provided by UCaaS suppliers to integrate communications services into their applications. A two-factor authentication process on a website might use UCaaS to send customers an authorization code by SMS, for instance, or a click-to-call button in a mobile app might use a UCaaS service to complete the call for consumers.
So how do you know which provider to pick and what matters? We are here to help! Let's review the ten factors you must consider when choosing a SIP trunking provider.
#1. Reliability
SIP trunking loses value if calls are frequently dropped. To ensure reliability, look for providers with strong infrastructures and numerous carrier connections across the globe. With Simplicity SIP trunking, you may still take advantage of SIP's adaptability and financial advantages. Connecting your current phone system to the cloud using SIP technology requires no new physical expenditures.
#2. Cost
Saving money is one of the key advantages of SIP trunking. Over SIP trunks, long-distance and international calls are typically less expensive. Pay-as-you-go pricing models also provide you with the freedom to only pay for the channels or service bundles you use rather than paying upfront for channels or bundles of services you might not. When scaling, you can also switch to SIP trunking and quickly increase your current phone system's capacity without spending money on new equipment. Look for a SIP trunk provider that offers the greatest cost savings based on the quality of service your company requires. Varying SIP trunk providers have different rates and pricing structures.
#3. Coverage
Companies can grow their communications infrastructure with the help of SIP trunk providers without having to bargain with additional local carriers. Find a service that can handle outgoing international calls while offering local numbers in different nations to handle incoming calls. For instance, a SIP trunk provider might give a US company a local number that UK clients can call to avoid making long-distance calls. In addition to supporting client convenience, certain SIP trunk providers offer local, national, toll-free, and mobile numbers, enabling enterprises to select their desired inbound area codes.
#4. Voice Quality
SIP trunking's other advantages are useless if it doesn't enable high-quality connections. Providers of SIP trunks must guarantee that users may quickly place and receive clear phone calls. While avoiding companies that employ least-cost routing (LCR), which sacrifices quality and optimizes for cost, look for a supplier who works with Tier 1 voice carriers to establish your calls. Additionally, to guarantee minimal latency and superior call clarity, search for a SIP trunk provider with at least one point of presence (PoP) in each region you wish to reach.
#5. Security
Businesses are constantly concerned about security, and communications networks should be no different. Consider how various SIP trunk providers safeguard your network to prevent call interception. For instance, Zentrunk offers IP authentication to secure access to your SIP trunks and encrypts trunks using Secure Real-time Transport Protocol (SRTP) and Transport Layer Security (TLS) (SRTP).
For more information on the types of threats of Session Initiation Protocol (SIP), check out our blog post here.
#6. Interoperability
You want a provider compatible with your current infrastructure if your company has previously invested in a phone network. A reliable SIP trunk supplier should offer interoperability with common soft switches and IP PBXs.
#7. Expertise, Experience, and Guidance
Examine a provider's level of expertise with the technology and intricate ecosystem that support SIP trunking before choosing them. Those aspects may impact your success with complex installations, troubleshooting, and scalability. Consider whether you would like to see a doctor who can identify symptoms and prescribe a drug instead of a doctor who is aware of the reasons behind the symptoms and how the medication treats the underlying problems. The latter's knowledge can be useful significantly when events change unexpectedly.
#8. Scalability
As business requirements change, SIP trunking is simple to scale up or down. However, how SIP trunk providers scale with your company varies. When adding connections in various offices worldwide, search for one that can satisfy your requirements and match your budget.
#9. Flexibility
Similar to scalability, varying degrees of flexibility are offered by SIP trunk providers and can benefit your company. For instance, some service providers offer flexible contracts that let you change services as necessary rather than being obligated to unfavorable conditions. Additionally, SIP trunk providers may allow customers to change phone numbers, modify services, add IP access control lists, and set softphone compatibility settings.
#10. Simplicity
Last, SIP trunking should simplify rather than complicate your communications and IT landscape. Select a SIP trunk provider that offers simple installation, management, and upkeep. SIP trunking is relatively simple; however, if you're adding a SIP trunking solution to your current PBX system, you may have implementation concerns or problems that need to be resolved. Choose a supplier who offers free help to clients around the clock and provides an easy way to manage and set trunks and check call detail records (CDR), so you can always keep tabs on usage.
Your company can pick the best SIP trunk supplier for its requirements and help you get the full benefits of this technology by considering these ten considerations.
Learn more about SIP trunking and see how Simplicity can help you with your communication needs. Connect with a member of our team below!