How to Choose a Secure VoIP Provider in 2023
Voice over Internet Protocol (VoIP) has become the choice of businesses today. In the US alone, the VoIP market is now valued at $13.4 billion in 2022.
VoIP significantly lowers phone bills compared to traditional phone services while also offering advanced calling features. While anything connected to the internet poses the potential for cybersecurity threats, the best VoIP providers can provide safe, secure, and robust phone service.
We'll discuss the most common types of cybersecurity threats associated with VoIP and how to protect against cybersecurity threats by choosing the right provider to secure your VoIP.

What Are Cybersecurity Threats Associated with VoIP?
According to the Ponemon Institute, the average cost of a data breach in the US is now $9.44 million. It also takes organizations nearly nine months on average to identify and contain breaches. So, once threat actors find a way into your systems, they can do significant damage before anyone even knows they are there.
While you may think about data breaches more in terms of cybercriminals infiltrating computer networks, VoIP is vulnerable to cyberattacks as well. Yet, many companies fail to take the necessary precautions to secure their VoIP systems.
Common cybersecurity threats faced by VoIP systems include:
Vishing, the phone version of phishing for sensitive information.
Distributed Denial of Service (DDoS) attacks designed to overwhelm VoIP systems.
Packet sniffing to intercept information while in transit.
Malware, viruses, and ransomware launched once threat actors gain access to VoIP systems and company networks.
Phreaking and toll fraud, where cybercriminals gain control of your system and place expensive international calls.
Voice Over Misconfigured Internet Telephone (VOMIT) attacks to steal sensitive information through electronic eavesdropping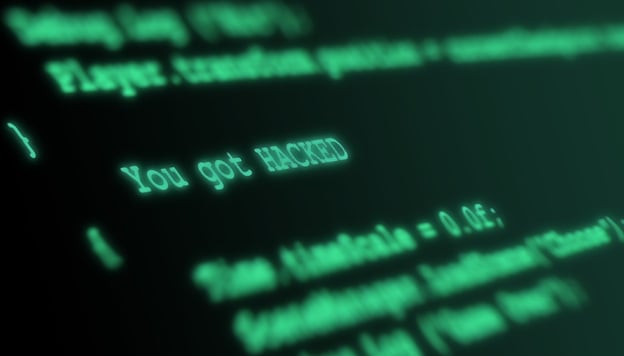 What to Look for When Choosing a Secure VoIP Provider
When you are considering cybersecurity threats, you need to keep in mind that all cloud services operate on a shared security model. There are things you need to take care of on your end and there are things that your provider is responsible for.
You will need to do your due diligence to find the best, most secure VoIP provider that has the safeguards you need to help protect you. Here are some of the top things you should look for in VoIP system features.
End to End Encryption
So many of the cybersecurity threats can be mitigated when you use a VoIP provider that employs end-to-end encryption for both data in transit and at rest. Whether a call is taking place or data is stored on the system, it all needs military-grade encryption to keep things protected.
You need Transport Layer Security (TLS) or Secure Real-Time Transport Protocol (SRTP) encryption as a core function. This should be built into any offering, not added on as an additional cost.
Advanced Authentication
Make sure any VoIP system you choose allows you to deploy two-factor authentication (2FA) or multi-factor authentication (MFA) for access. Single Sign-On (SSO) is also available. This minimizes the number of PWs a person has to remember thus upping security. Simplicity has SSO for Google and Outlook.
System Management
Cybercriminals are evolving their tactics daily and are quick to exploit flaws as soon as they are discovered. Make sure your VoIP providers monitor for cybersecurity threats and apply updates and patches to prevent zero-day attacks as soon as they are available.
This doesn't always happen. Cybercriminals successfully exploited CVE-2019-19006, a critical vulnerability in the VoIP phone systems Sangoma and Asterisk that allowed hackers to bypass authentication. While a patch has been publicly available for years now, some systems failed to update their software promptly. As a result, government, military, insurance, finance, and manufacturing organizations fell victim.
Compliance
Depending on your industry, you may have to adhere to specific regulations for handling, securing, and storing data. These include:
Health Insurance Portability and Accountability Act (HIPAA)
Sarbanes-Oxley (SOX)
Gramm-Leach-Bliley Act (GLB)
Payment Card Industry Data Security Standard (PCI DSS)
General Data Protection Regulation (GDPR)
California Consumer Privacy Act (CCPA)
You will want to work with a company that can provide documentation showing they comply with any applicable laws and regulations to protect your business and your customers. This is especially important if you plan to use a hosted VoIP system where everything is stored in the cloud.
Call Restrictions
You also want the option to restrict calls. For example, you should be able to require approval before international calls are placed, or have the ability to restrict calls to certain numbers, time of day, or from individual devices.
Customer Support and Cybersecurity Guidance
As we mentioned, VoIP requires a shared security model, so you have a role to play as well. Your VoIP provider should be able to help guide you with best practices to secure your part of the security chain. Here is a short list of what they'll likely recommend.
Securing and Segmenting Your Network
Just like any device attached to your network (Ethernet or Wi-Fi), a VoIP phone or app is an endpoint and needs protection. Your VoIP system should be behind your network firewall.
You'll want to segment VoIP from the rest of your network to prevent anyone infiltrating your system from moving laterally across your network. A private VLAN, for example, gives you more control, acting as a single access and uplink point to connect devices to networks.
Changing Default System Passwords
Every system has default settings and they are widely known. Yet, many attacks occur because users don't take the time to change the default passwords.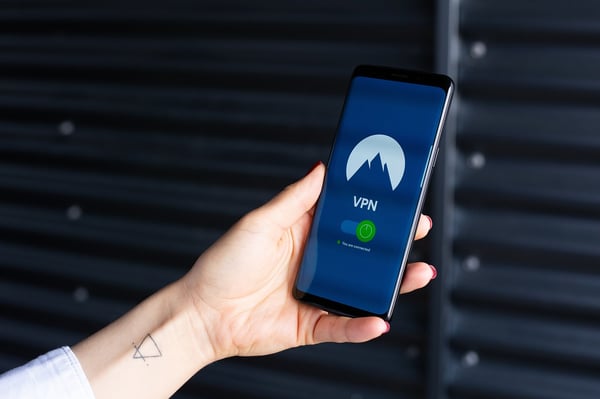 Using VPNs for Remote Phones
Virtual private networks (VPNs) help protect remote VoIP users by encrypting the data even before it reaches the VoIP network for outgoing calls. VoIP providers will generally offer soft clients for user devices that provide end-to-end encryption.
Monitoring and Reviewing
One of the advantages of VoIP is that most providers offer subscription plans with consistent monthly pricing. By monitoring your bills and call sheets, you can identify any anomalies that may indicate potential cybersecurity threats that have occurred.
You should also ask your VoIP provider what back-end monitoring and data analysis they do to proactively identify fraud or malicious activity.
Choose a Secure VoIP System
When it comes to cybersecurity threats, VoIP systems are potential threat vectors for cybercriminals and the risk is simply too high to use a less-than-secure provider.
By asking the right questions and verifying the answer, however, you can choose a secure VoIP system that keeps your data safe and your call secure.