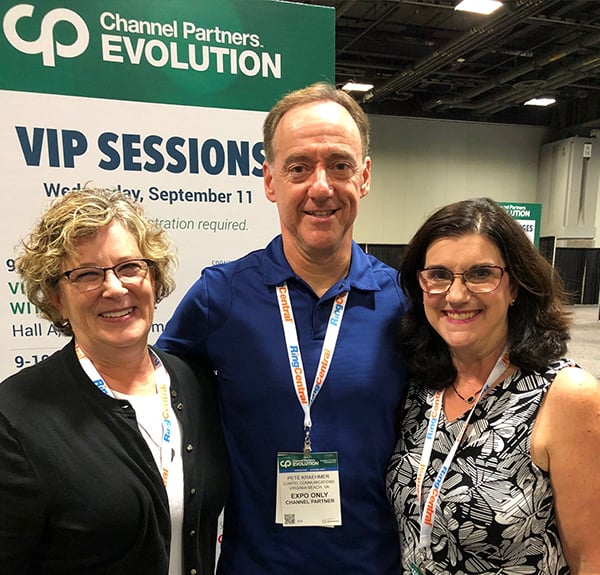 Last month, Pete Kraehmer, VP of Enterprise Sales, (center) Amy Humphreys, VP of Marketing and Agent Enablement (right) with Emily May, Marketing Manager, (left) represented Comtel Communications and Simplicity VoIP at the Channel Partners Evolution conference in Washington, D.C. Meeting with top tier-one providers, including Verizon, AT&T and CenturyLink, and many other key providers in our 200+ portfolio, one goal was to deepen our relationship and further support for our partners and clients. In addition, the show was an opportunity to learn about cutting-edge technology and solutions being brought to market.
Read More
THIS BLOG claims no credit for any images posted on this site unless otherwise noted. Images on this blog are copyright to their respectful owners. If there is an image appearing on this blog that belongs to you and do not wish for it appear on this site, please E-mail with a link to said image and it will be promptly removed.
Subscribe to Receive Informative Blogs!