How to Disaster-Proof Your VoIP System
Customer-facing businesses require their communication systems to be reliable, efficient, and effective, especially for departments like sales and marketing. If their chosen communication system is down, even just a day lost can be detrimental to revenue, goals, customers, and employees.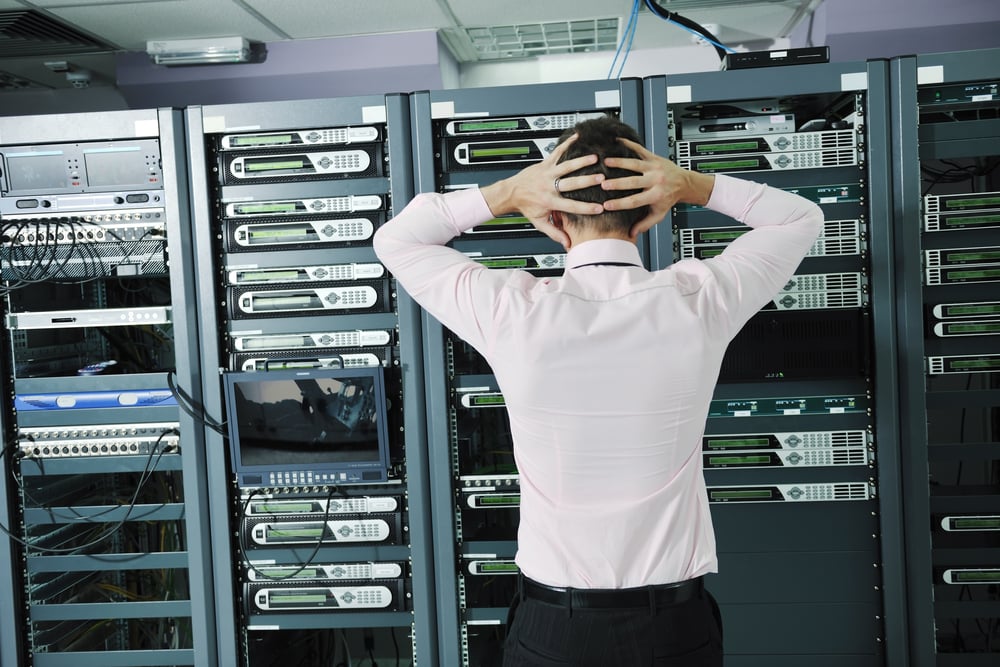 According to Gartner Research, American businesses lose an average of $5,600 for every minute of downtime. It's always better to prepare for a disaster, than not to prepare and be in a chaotic and stressful situation.
VoIP is an excellent solution for modern businesses. It is incredibly mobile, flexible, and much more cost-efficient than traditional phone services. However, VoIP systems are not immune to conventional challenges that have long faced phone servicers. Like traditional systems, VoIP is also vulnerable to disasters like equipment failures, cyber-attacks, or outages.
Planning ahead and being proactive is the best way to prevent or minimize any disruption in services. Below, we outline the best practices for disaster-proofing your VoIP system and how to be proactive in your communication solutions.
#1. Choose the Right Provider and Ask the Right Questions
It's essential to know what to look for in a potential service provider. Reputable providers often include some type of backup and disaster recovery in their services. However, it's important to ask potential providers the right questions to ensure that you get the best possible protection. It is vital to protect your cloud-based phone system and ensure that it can be restored as quickly as possible should it ever go down. Some possible questions include:
Are your system settings, call data, and contacts being backed up and ready to be retrieved in case of a disaster situation?
Is your VoIP system and information stored redundantly in various data center locations with automatic failover?
How long will it take to resume services after a disaster?
Ask about their security measures and what type of availability guarantees they offer, and how they can constantly achieve them.
A provider's answers will immediately give you peace of mind or turn you away. A good provider will save you lots of costs and hassles in the long run. A good provider will also use the most advanced network security measures to protect your calls.
#2. Call Routing to Mobile Devices
VoIP utilizes a cloud-based system. This allows users to choose where they receive their calls. Call-forwarding is a feature that automatically reroutes inbound calls to other company-owned or external devices. If the local office is hit by disaster or network outage, employees can still work from their mobile devices seamlessly. Some providers will even offer a softphone application. Your team members can access through a web browser or download softphones to their laptops, tablets, or smartphones and receive calls or access voicemails outside of the office.
Another benefit of this feature is that employee mobile devices can be registered to your VoIP system. This configures these devices to quickly receive the rerouted calls without any type of disruption on either end of the call. If you are expecting some kind of outage, employees can also grab their desk phones, take them home, plug them in there, and still make calls just like they are in the office.
One thing businesses must remember is to put in place policies regarding remote working. For example, if staff should use a public WiFi network do then need to use a VPN to prevent them from being vulnerable to security issues.
#3. Invest in Monitoring Services
Third-party monitoring by the VoIP provider is often a good investment. It makes it much easier to keep tabs on the status of your phone system without giving the responsibility to one of your already hard-working employees. This third-party monitoring service will keep an eye out for any network issues that are taking place or any risk of disrupting your phone system. This will help resolve or alert you to fix issues promptly.
#4. Have a Backup Broadband Line
Since VoIP solutions depend on an internet connection, it's a good idea to have a backup option or alternate internet service in case one goes down unexpectedly.
Typically, one internet service provider (ISP) is dedicated to your VoIP service while another manages your leading computer network. Once both networks are installed, you can configure them to transfer services automatically should one or the other goes down. Thus, if your primary phone network goes down, your VoIP system will automatically switch to the other network without disruption, and your business operations will continue.
Subscribing to two separate internet service providers will slightly increase internet expenses, but the cost of having a failover is far less costly than that associated with significant downtime.
#5. Routinely Test

There is little value in a backup solution if it doesn't work when it needs to. This is why testing your VoIP continuity plan regularly is essential. Test your VoIP services, check that contact details are up to date, call forwarding features are sending calls to the right places, and that your backup internet service works adequately. This testing aims to find any flaw in your VoIP recovery plan and make the necessary changes now to avoid them in the future.
#6. Prepare a Business Continuity Plan
VoIP disaster preparations should also consider a business continuity plan. Another benefit of working with a reputable VoIP provider is that they often handle a majority of the work should your business experience a disaster of any kind. However, it's the responsibility of the business to work with its provider to develop its business continuity plan. For example, perhaps during a disaster, your VoIP provider will send voice calls to an independent answering service or set an auto-attendant message that can explain to customers what has happened to your business and what is being done to resolve the problem.
You may also choose to have client calls redirected to another location so that your business can continue to operate without interruption VoIP technology will make this possible. VoIP providers can help you establish routing policies, so as soon as a call cannot be completed, as dialed, these continuity plans will automatically begin.
Unexpected events can turn into a disaster within seconds. Whether it be an electrical outage, severe storm, fire, or something else. It can take out your phone system in the blink of an eye, costing your business thousands of dollars in lost revenue and restoration. Having a well-thought-out plan is vital for protecting your organization from downtime and restoring your service fast after a disruption.
VoIP is incredibly beneficial to modern businesses because of its flexibility. This is why it's the leading communication choice for businesses. It's vital to choose a VoIP provider that is proactive and helpful when something unexpected happens. You should be able to work with your VoIP provider, have protection plans and efforts in place that will keep your business running smoothly. This will ensure a minimal amount of downtime or disruption should a disaster take place. Preparation is key!