Should Your Sales Team Use Softphones and Mobile Apps?
Every year, the world becomes more technologically advanced than the year before. After 2020, the option to work from home and have convenience and flexibility in the workplace has been a priority for many companies and employees.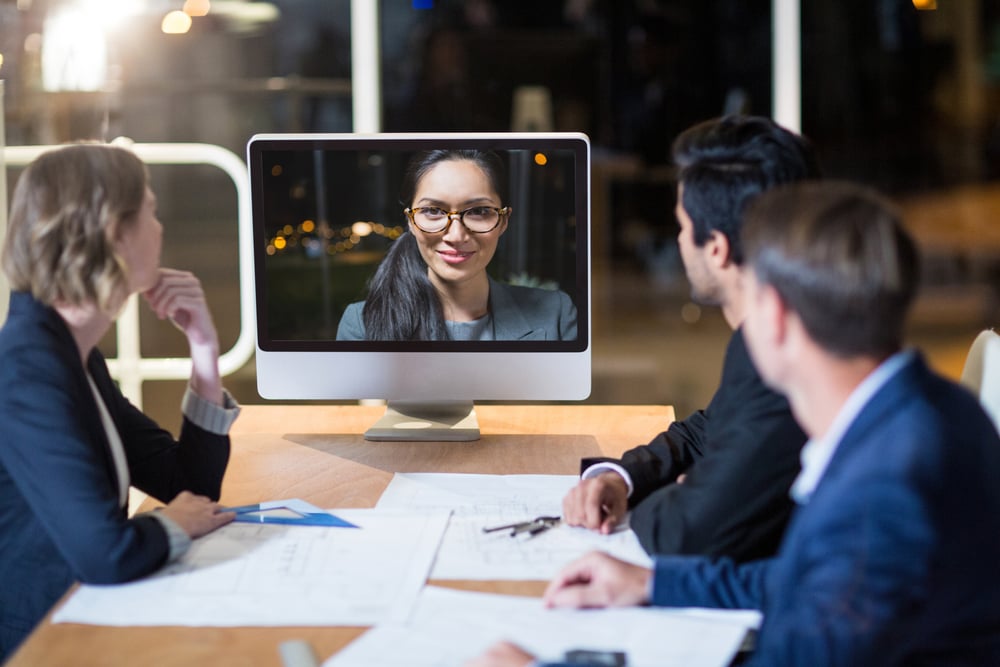 When it comes to communication efforts, industries strive for a unified, seamless way to communicate between the business itself, their customers, and of course, their employees.
With softphones, you can make calls over the internet without needing specific physical hardware. It can be installed on computers and mobile devices as applications. It helps you make phone calls without requiring an actual telephone. Your business processes and sales efforts can become increasingly flexible and convenient by making the switch to softphones.
What Exactly Is a Softphone, and How Does It Work?
Softphones tie directly into VoIP business phone systems. They are a type of software application installed on an internet-connected device to make and receive phone calls. Your VoIP provider can provide you with softphone software to achieve this. It is super user-friendly and includes functions that a regular phone wouldn't have, including voicemail features, auto-attendants, not disturbing statuses, etc.
Softphones also have features that traditional business telephones have, such as mute, hold, and transfer. Softphones can enhance your VoIP solution, and you can get more bang for your buck.
When calls are made over a traditional desk or office phone, the sound is carried over a network of switches, cables, and wires. Smartphones transmit that sound as electrical voice signals by using cell phone towers and cellular data.
On the other hand, softphones are operated by using VoIP (voice over internet protocol) technology. This means that you will need a wireless or broadband internet connection with a router to make and receive phone calls. A device that can access the internet, a speaker, and a microphone are all that's needed.
A SIP (session initiation protocol) server operates in real-time and actively converts your voice signals into digital signals over your internet connection. This eliminates the need to use on-premise PBX or physical office phones. You can now use a cloud-based PBX and operate your business's communications from anywhere, on any device that can connect to the internet. All you need to do is install your VoIP provider's softphone application or add-on you would like to use. From there, you would set up the application, and you are ready to start making and taking calls on the device of your choice.
Benefits of Softphones
If you're used to using traditional desktop phones, making the switch to softphones can seem like quite a leap. But they offer multiple benefits for your business.
#1. Scalability and Flexibility
With VoIP (and softphones), your system can easily adjust your business as it grows. There is no need to worry about scaling up or down, paying more for upgrades, or scheduling someone to come out for maintenance.
Similar to scalability, flexibility is also significantly necessary. Being able to use your softphone from any internet-enabled device can make operating business processes stress-free. Softphones are ideal for businesses that have multiple locations, remote workers, or frequent travelers. Softphones also work to protect a user's privacy. Users no longer have to give out their phone numbers.
#2. Ease of Use
Softphones are easy to use no matter the user's level of technical knowledge. There are not tons of buttons like on standard office phones. These systems can be controlled with ease with just a click of your mouse!
#3. Easy integrations and Upgrades
Integrations are essential for businesses too. Softphones can integrate with a business's CRM (customer relationship management) platforms to ensure that customers are directed to the right contact.
As far as upgrades are concerned, it is seamless and automatic. There is no need to purchase any new software and attempt to install it yourself.
#4. Cost-Effective
Softphones are incredibly cost-effective. Because they are software-based, minimal equipment is required. All you need is an internet-enabled device and a headset. Maintenance is typically included in your provider's monthly service fees. Most providers have video calls and multi-line conversations, which is excellent for businesses.
International calls can also be completed at a fraction of the cost of traditional phone services. Softphones cut additional costs on hardware, maintenance, and phone service. Any upgrades are automatic and cover both your system and its software.
#5. Ability to Host Video Calls
Softphones allow users to host video calls. Unlike a traditional office or desk phone, softphones will enable you to call someone conventionally or just as easily connect with them over a video chat. This has proven to be especially effective over the past year going through the COVID-19 pandemic. While in-person meetings are strongly desired, this has been a great alternative and a comfortable one. Since these calls are being made from your VoIP provider's app, there is no need to purchase additional licenses, hardware or software, or other costly equipment. Everything is in one central location.
#6. Clean and Organized Service
With all documents, work-related essentials, and daily operation equipment on your internet-enabled device, softphones allow your businesses to maximize space, keep a clean workspace, and eliminate clutter. Desks can quickly become cluttered and unorganized when they hold computers, phones, papers, office supplies, and more. With a limited amount of space, it can be challenging to keep a clear workspace. Softphones are a great way to eliminate unnecessary clutter, organize your workspace and workflows, and create a centralized location on any device.
How to Choose a Softphone That's Right for You
The best place to start when choosing which softphone and application are best for you and your business is to weigh the features and the costs. While most softphones are low-cost solutions compared to traditional systems, monthly service fees and components vary by provider. It can be beneficial first to list which features you need and which features you could do without.
Your necessary features should probably include voicemail, call forwarding (transfer), redial, hold, auto-answer, and contact management from a professional standpoint. Your business's needs determine additional features. Some providers even offer trial versions of their software which can be helpful when determining if an element is necessary or not. Analyze provider's features, costs, and helpfulness. You must find a provider who will not hesitate to help.
You should also determine how many initial lines you may need. This can influence initial costs as well. However, don't stress too much about this because VoIP and softphones can scale your business, as mentioned above.
Next, find out if a provider's operating system is compatible with our business's existing platforms. Not every softphone application is compatible with every VoIP platform. Be sure to choose software applications that work with your devices (Apple, Windows, Android, etc.).
Softphones offer many features that are great for any business. Flexibility and the ability to customize to fit your business's needs are fantastic solutions for many companies.
It's time to find out how softphones can support your sales goals. Contact us to learn more and get a quote.