Not Just Your Circuit Guy Anymore
Remember when you had to actually pay for long distance calls by the minute? Not anymore! While most services and products have steadily increased in price, traditional telecommunication costs, e.g. wireline phone service, wireless solutions, and internet connectivity, have dropped significantly. However, it's not like you have the money back in your account, you are just shifting to new technology. The sad reality is that too often, clients only think of their sales reps when purchasing additional, existing services.
Here's a well-kept secret - as innovation has occurred and the IT industry has expanded, so have the solutions that telecom and technology consultants can bring to the table. This is true for our companies as well.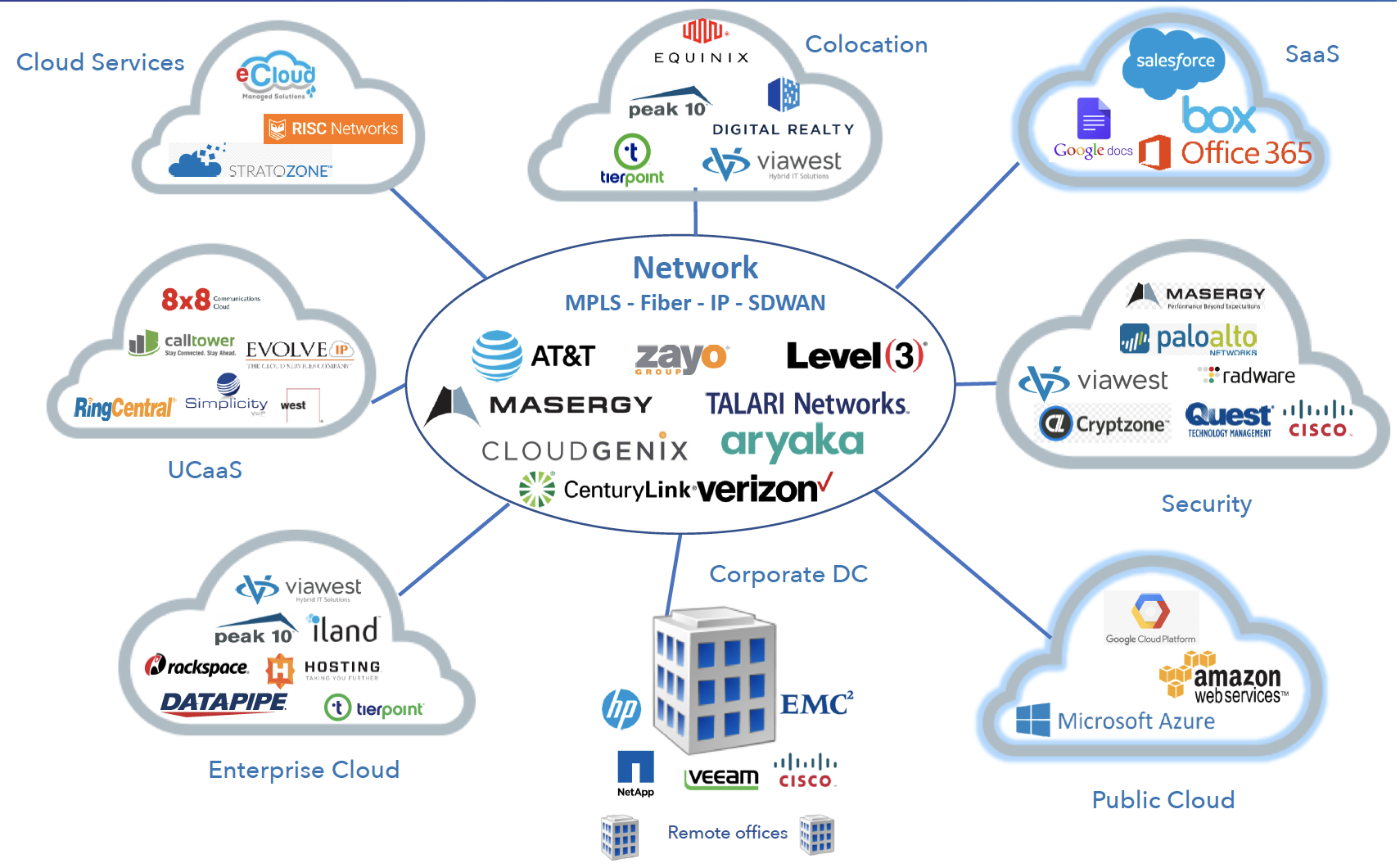 As demonstrated above, over the years, we have sold network services – MPLS, IP, fiber and SDWAN - and internet connectivity to clients. Extensive choices in providers and product offerings have been offered. Today's reality is that we maintain an extensive portfolio of providers with the newest cloud, security, colocation and "as a service" offerings. As clients' needs and priorities evolve, we are positioned to maintain our trusted advisor role and provide guidance. Whether it is on the available options, proposals based on pre-established criteria, pricing, or best-in-class service delivery, we are ready. Plus, post-sale, we are still managing solution deployment and handling ongoing support for clients.
To see the agent value proposition and to compare the old way of securing services to the new way, click here.
In a nut shell, we aren't just your circuit guy anymore. We have made it our business to keep up with the times and be in a position to advise our clients on cutting edge options to improve their business's efficiency, as well as their staff's collaboration and productivity. All of which, drives profitability and equates to more money on a company's bottom line.
So, what are you waiting for? Pick up the phone and call today – there's no charge - to review your business needs, gain a deeper overview of the wide range of solutions available and evaluate how each fits with what you're trying to accomplish.
About Simplicity
Simplicity VoIP, owned and operated by Comtel Communications is based in Richmond, VA and provides hosted PBX, VoIP and business telephone solutions nationally to small, medium, and enterprise-level businesses for a comprehensive unified communications experience. Two distinct Class 5 geo-redundant VoIP platforms are offered in addition to fax-to-email, phones and equipment, and managed services. Named as Richmond's 11th fastest growing company by Richmond BizSense, Simplicity VoIP's key to success is its on-site service, installation and training supported 24/7/365 by a world-class client services team.