8 Benefits of Using Webinars for Business Growth
Engaging in one-on-one interactions with partners and existing and new or potential customers can work wonders for any business. Webinars enable businesses to do just that, allowing them to reap various benefits ranging from cost and time savings to improved branding value, building trust, and creating a stronger, enhanced online presence.
As mentioned, webinars can benefit any business, regardless of industry. If you've been considering incorporating this modern communication platform into your company's information systems but haven't decided, keep reading to learn everything you need to know about the important benefits of using webinars to grow your business further.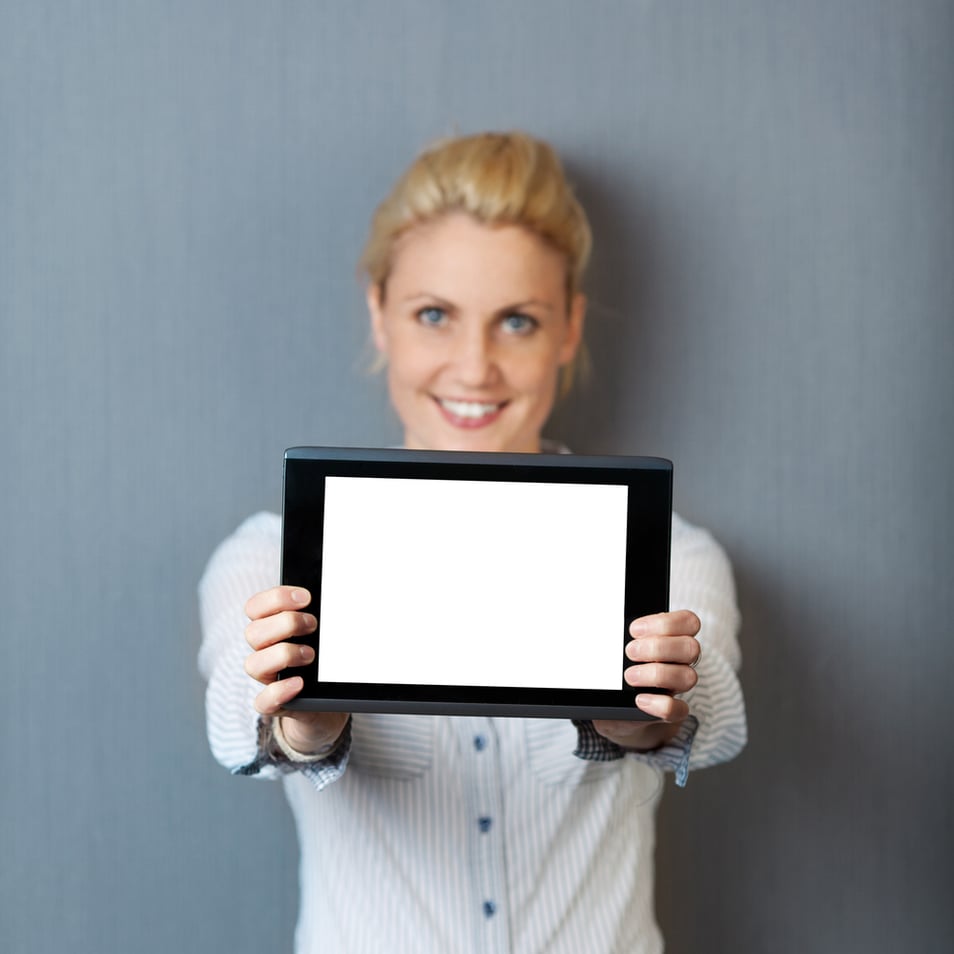 What is a Webinar?
A webinar assists businesses in gathering a diverse collection of people online, much like a seminar or convention does in person. You must locate a webinar platform that allows you to share your presentation with your online audience successfully. With the help of this webinar software, you can design your own personalized virtual meeting spaces where you and your attendees may watch and listen to the presentation. Presenters can allow their audience access to their desktop screens, files, and any open applications on their PC or mobile device throughout the presentation. It's important to note that webinars differ from straightforward marketing videos because the audience watches your presentation in real-time. Additionally, there are interactions between the audience and the presenter. Thus, all participants are encouraged to engage with one another, share insights, ask questions, and form connections.
Benefits of Webinars for Your Business
As detailed above, webinars are one of the best marketing tools for companies in the digital age. Here are a few significant benefits of using webinars for business growth.
#1. Reach a Wider Audience
Webinars can be accessed by anyone, anywhere. As long as they have access to the required internet-enabled devices, businesses may easily and conveniently expand their reach to anyone around the globe. Companies are no longer restricted to merely marketing their services or products to local customers, they can also reach across state and continental lines thanks to reliable webinar software!
Businesses have previously had to physically send representatives to distant locations to expand their geographic reach. These agents conducted one-on-one or face-to-face negotiations to close deals. Webinars and video conferencing also make it possible for corporate representatives and other stakeholders to organize efficient one-on-one and one-to-many virtual meetings without wasting time or money on pointless travel.
#2. Share Important Information with Your Audience
Online webinars allow businesses to distribute helpful information while learning more about their target audience. Webinars can range from small-group tutoring-style sessions to extensive, large-scale training events. This means that the audience typically has a lot to gain because the conversation is being carried out in real-time with the help of the audience's interests, inquiries, and experiences. Online webinars differ from other communication solutions companies use to provide information to their target audience. The convenience alone is a large pull and makes it easier for consumers to participate and engage with your business.
#3. Better Understanding of Your Target Audience
Businesses that have a solid grasp of their target market are more likely to provide goods and services that are more suitable, generate more revenue, and perform better over time. Furthermore, if new details about the target market's demands emerge, any everyday items may be retrofitted or modified to meet those needs.
Webinars provide organizations with direct access to a wide variety of helpful information from interested participants, new or existing clients, and even your business partners who actively engage with your business. Businesses can discover more about what prospects, customers, suppliers, and employees are searching for or need assistance with through live polls and Q&A sessions held during the live event. Some can even be created to collect information anonymously, reducing pressure on the audience and allowing them to share freely. The collected data can help your sales team develop leads, marketing strategies, and contacts.
#4. Build Trust
Online webinars may be used to increase brand loyalty when carried out well since they allow current and future customers to engage with your company/brand on a more personal level. You may wonder how this is even possible? First and foremost, webinars give companies a human factor by giving their business a face through these presentations.
Additionally, the target audiences' trust in your services, goods, and brand as a whole continues to increase rapidly as you continue to show off your abilities, knowledge, expertise, and experience in your field through the insights provided in your webinar presentations. Demos are also an excellent addition to webinars as customers can see firsthand how your business operates, how your products work, and what to expect with your company's services.
SimplicityCOLLAB Feature
SimplicityCOLLAB - our company's video and webinar solution - has undergone a significant makeover in its underlying technology and visual design, giving conference and webinar hosts and attendees a more uniform and high-quality video experience. Users can effortlessly stay connected online thanks to the single Simplicity platform's innovative features and customizable settings. SimplicityCOLLAB may be accessed via the Simplicity client portal, webphone, and contact panel; no other software has to be downloaded; just sign up using the Google Chrome browser. Meetings, video conferences, webinars, meeting rooms, and much more may all be scheduled. SimplicityCOLLAB offers customers greater flexibility over scheduling, presenting, collaborating, and organizing virtual meetings with a powerful video conferencing platform. Simplicity's $4.99 per user price makes connecting easy and economical
#5. Build Strong, Lasting Relationships with Clients
While in-person networking events have traditionally been the best place to meet people in the business world and establish long-lasting contacts, the brief time you get to present yourself, and your company at these events is sometimes insufficient to leave a lasting impression.
Webinars create the opportunity to properly introduce themselves to your target audience, including potential clients, consumers, employees, and suppliers. They can go as in-depth as the webinar presenter (and business leaders) want to when describing their business objectives and offering product or service information and demonstrations. The length of the webinar is up to the host and business, which can vary depending on the subject, situation, audience, or other factors.
#6. Create High-Quality Sales Leads
Any company vying for success in today's wildly competitive business world must continuously locate high-quality sales leads. Hosting online webinars enables you to reach numerous participants simultaneously. These participants are already qualified leads since they are all ready to invest their time after your company's presentation.
Webinar solutions include an attendance registration form option to assist organizations in gathering crucial information about guests. Before participating in the webinar, each interested attendee must fill out the registration form with their contact information.
#7. Establish Authority in the Industry
People frequently go toward companies they perceive to be authoritative, authentic, and trustworthy in their field of expertise and/or those they believe in offering the solutions they're looking for. By producing and delivering webinars jam-packed with helpful information for your audience, you can position yourself or your business as an authority in the market you serve.
Your audience will begin to view your company and brand as an expert in your industry once they have finished your webinars and find them to be educational since they answer their main worries and inquiries. This implies that your target audience will frequently think of your brand whenever they search for educational information.
#8. Cost-Efficient Communications
The cost-effectiveness of webinars is a huge draw for both businesses and their target audience. An internet connection, computer, webcam, and availability of a well-designed webinar app are the only prerequisites for successfully holding an online event. Any organization may increase its profitability by hosting more cost-effective operations, like webinars- especially with the reach they can provide to your business.
In Conclusion
Modern businesses can engage with their target audience from all over the world quickly, effectively, and cost-efficiently with webinars. Companies may consistently take advantage of all the benefits of webinars discussed here.
Simplicity VoIP recently hosted a webinar of our own. In May of this year, we released our newest platform upgrade, Version 42 (v42), and wanted to showcase our significant improvements in our webinar. You can watch it for yourself below!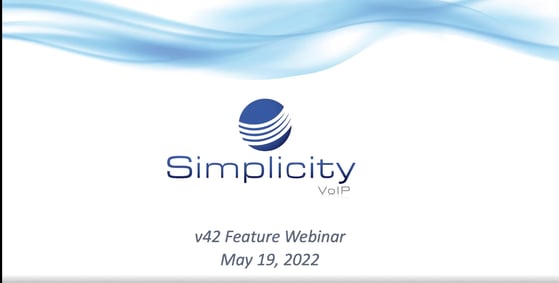 Still have questions? Let our client services team help!