Avoid These Business VoIP Mistakes
Business Voice over Internet Protocol (VoIP) has become popular for companies looking to modernize their communication systems. And why not? It works well, has excellent features, and the total cost of ownership is typically cheaper than traditional phone services.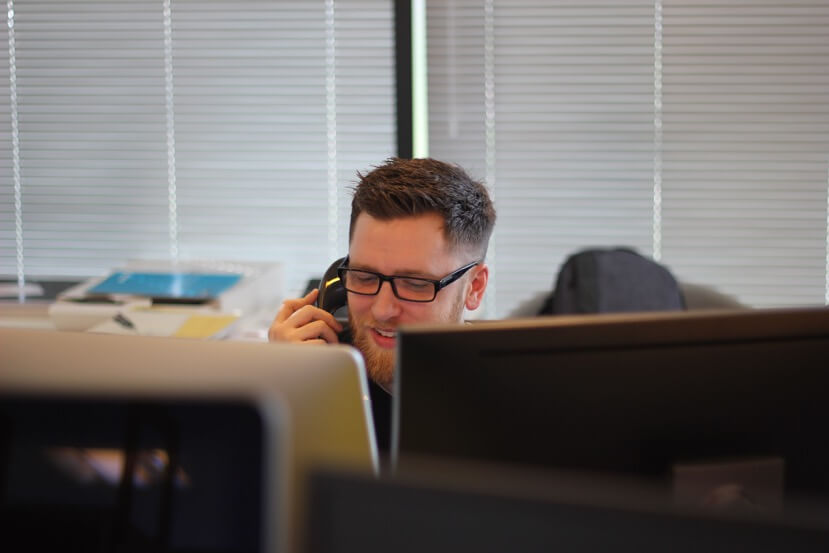 As with any new technology, there are potential pitfalls that come with it. To ensure a smooth transition and avoid costly mistakes, it's important to know what to watch out for when choosing a hosted VoIP solution. Businesses often make mistakes when implementing hosted VoIP that cost them valuable time and money. Avoiding these mistakes allows you to take advantage of the improved functionality and cost benefits of using a business VoIP solution that works for you.


Mistake #1: Ignoring Bandwidth Requirements
Mistake #2: Neglecting Network Configuration
Many elements come together to support a hosted VoIP solution. As discussed above, a poor internet connection can lead to dropped calls, poor audio quality, and other issues that can negatively impact the communication experience. But this is only one aspect. To ensure the best possible network quality for hosted VoIP, it's crucial to prioritize network stability and reliability. Here are a few tips to help ensure VoIP readiness:
Check wiring infrastructure. VoIP runs best on Cat5/Cat6 cabling. There needs to be access to cabling where phones will be set up. If there is legacy cabling or the inability to upgrade, wireless VoIP phones can be utilized as long as there is a strong WiFi signal in the area.
Invest in a strong high-speed internet plan. Hosted VoIP requires a robust internet connection with sufficient bandwidth to support voice and video communication. Invest in an internet plan that provides fast, reliable speeds to ensure the best call quality.
Coordinate with your IT vendor. Network configuration consists of many elements and devices to support business operations.

It is important for you, your IT, and VoIP providers to work together to ensure proper set-up of firewalls, switches, routers, and VLANs for optimal traffic flow.

Monitor network performance. Consistently monitoring network performance allows you to identify and resolve any potential issues before they become a problem. Network performance monitoring tools can help identify areas of weakness and provide suggestions for improvement. If there is a call quality issue, certain VoIP providers can offer troubleshooting tools to help identify root causes and facilitate faster resolution with the appropriate vendor.
Prioritize upgrades. As your business grows, it's important to keep your network and VoIP system upgraded to ensure it can handle increased demands. Keeping your network up to date and ensuring you have the correct number of call paths can help prevent poor call quality, including audio clarity, call drops, and network congestion, to provide a smooth, reliable connection.
By prioritizing network quality and making the necessary investments, you can ensure your hosted VoIP system runs smoothly and provides the best communication experience.


Mistake #3: Project Management Shortcuts
You may think rushing through an installation will save you time. Still, in actuality, it will likely just lead to more issues and frustrations, leading to call quality issues, inadequate capacity, security vulnerabilities, and integration issues.
The key to success is selecting a VoIP provider with excellent project management. The VoIP provider should have a dedicated project manager who works with your team to build your phone system before the day of deployment, ensuring that users, call queues, greetings, and other features are ready to go. Also, if the VoIP provider offers on-site technical support the day of the port, this will go a long way in facilitating a smooth installation.
Another consideration, is to plan for hosted VoIP BEFORE your current phone system fails. This, too, allows for time to replicate your phone system and proper preparation for a successful deployment. An added plus with this approach is that your business doesn't experience downtime.


Mistake #4: Failing to Train Employees
Without proper training, employees will be left to figure things out on their own and very likely won't be able to utilize your new system fully. As a result, they'll likely not leverage all of their new VoIP system's features and may create additional issues. Improper system usage could do more than prevent them from taking full advantage of the system; it can lead to security breaches or other issues that can negatively impact the business.
Proper training is crucial for maximizing the potential of your VoIP system. Here are a few tips for providing adequate training:
On-site VoIP system deployment: In addition to ensuring that numbers are ported and E911 is correctly set up, having your VoIP provider's technical resources on-site the day of install is incredibly helpful from the aspect of training staff on their new phones and the phone system features and technology.
Regular Check-Ins: Regular employee check-ins help ensure they are using the system correctly and allow them to address any issues that arise. This can also help identify areas where additional training may be needed.
Hands-On Demonstrations: Demonstrating how to use the hosted VoIP system through hands-on demonstrations are an effective way to help employees understand the system and its capabilities. This can be provided on-site or virtually by your VoIP provider.
Customized Training: Customizing training to meet the specific needs of your business can help ensure employees can effectively use the system. This can include training on particular features or workflows relevant to your business. This should be discussed during the project management phase before your newly hosted system becomes active.
Documentation and Reference Materials: Providing employees with documentation and reference materials can help them troubleshoot issues and refresh their memory on system usage. VoIP providers often have knowledge bases with videos and detailed user guides.


Mistake #5: Not Securing Your System
In the digital age, security should be a top priority for any business, and hosted VoIP systems are no exception. A hosted VoIP system is a cloud-based solution that allows you to make and receive phone calls over the internet, so it's essential to ensure that your system is secure.
Hosted VoIP systems store and transmit sensitive data, including confidential business information, customer data, and financial information. Not securing your VoIP system can lead to various security threats, such as spoofing. Cyberattackers manipulate your calling line identity information to make it appear as though a call is coming from a trusted source.
Another mistake is not shutting down international calling, a vulnerability that could allow an attacker to exploit loopholes in your system by making international calls that could incur significant charges.
Not blocking access to specific known area codes, such as those commonly associated with telemarketing scams, increases the likelihood of your employees falling victim to these attacks. This results in lost productivity and the potential for sensitive information to be compromised.
You can take several steps to secure your hosted cloud VoIP phone system, including encryption. Adding a Single Sign-On (SSO) or Multi-Factor Authentication (MFA) can help prevent unauthorized access to sensitive data, and firewalls and regular system updates can close vulnerabilities where attackers can get in. It's also a good idea to work with a trusted security consultant to assess your system's security and recommend any necessary improvements.
Securing your hosted VoIP system is essential to ensure the safety of your business and its sensitive data. By taking the necessary steps to secure your system and train staff, you can protect your business from cyber threats and ensure the continued operation of your communication systems.