Your All-In-One Small Business VoIP Communications Solution
Are you tired of paying for multiple communication services from different providers for your small business? Simplicity VoIP (Voice over Internet Protocol) offers an affordable, all-in-one solution that will help save you money and simplify your company's workflows.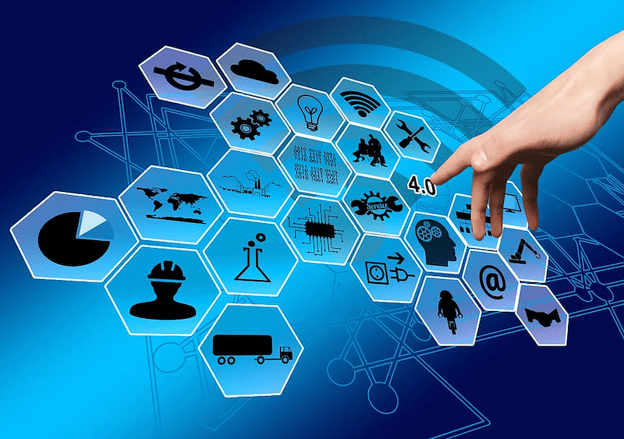 Affordable All-In-One VoIP Communications For Small Business
As a small business, you should always look for ways to cut costs without sacrificing quality or productivity. The more you spend on your overhead costs, like rent, utilities, vendor services, and payroll, the less you have to invest back into your business or claim as profit. When it comes to your business communications, you can lower your expenses significantly by switching to an affordable VoIP service. With VoIP, you won't have to deal with many of the hassles associated with traditional phone systems, like having to call the provider to add users or to make changes, outages due to loss of power, and limited functionality. Saving money on your phone bills isn't all there is to gain from VoIP, though. There are numerous benefits that can help your business in other ways. For example, VoIP can help to improve both your customer service and your internal communications by providing features like softphone applications (calling from your computer, tablet, or cellular device), chat and instant messaging, video conferencing, custom configuration, and so much more.
Why Small Businesses Choose Multi-Functional VoIP
VoIP is a cutting-edge technology that allows you to make and receive calls using an internet connection instead of a traditional phone line. Not only is VoIP more affordable, but it's also a great choice for small businesses due to its feature-rich capabilities and ease of use.
VoIP still offers everything a business needs in a phone service, like call forwarding, caller ID, and voicemail. And can also provide additional layers of communication solutions, such as video conferencing and instant messaging, which can help small businesses stay connected with coworkers and clients.
Small businesses using VoIP technology enjoy the following:
Streamlined service. With VoIP, you only need one internet connection for both your data and voice traffic. This eliminates the need for separate phone lines and long-distance calling plans, which can help trim overhead costs.
Improved scalability. VoIP is highly scalable, which means it can grow with your business. If you need to add additional lines or features in the future, you can do so quickly and easily without having to invest in new hardware, unlike traditional phone services.
More flexibility. With VoIP, you have the flexibility to choose how and where you want to use your service. You and your team can make and receive calls on a regular phone, computer, tablet, or mobile device from anywhere with an internet connection. Also included are features like find me-follow me forwarding and voicemail to email transcription so that you never miss a call, even when you're away from the office.
Better productivity. VoIP comes with a host of features that can boost productivity in your small business, like call waiting, call blocking, and three-way calling at no additional cost. You can also add on advanced features like video conferencing, call recording, and call transcription sometimes at an additional cost. These features are two-fold and can both improve customer service and help streamline internal communications.
Our affordable all-in-one small business VoIP suite includes everything you need to get started, with 150+features you need for VoIP calling, including call history, security features like Single Sign-on (SSO), and VFax and more. Plus, with our built-in phonebook and address book integration, it's easy to keep track of your contacts.
SimplicityWeb Softphone
The SimplicityWeb Softphone is a softphone application that allows you to make and receive calls from your computer, as well as access your contact list, call history, voicemail messages, and so much more. It runs directly in your web browser and works the same -- if not better -- than a traditional landline telephone.
Our innovative VoIP software makes placing and receiving calls through your internet connection as easy as using any other website and offers lots of features and flexibility for a wide variety of industry needs. The application is easy to use with nothing to install and is compatible with both Windows and Mac computers. No advanced configuration is required.
SimplicityGo Mobile App
The SimplicityGo mobile app lets you take your VoIP calls with you on the go. With SimplicityGo, you can make and receive calls anywhere there's an internet connection or cellular connection, without the need for a separate VoIP phone or adapter. You are able to use your existing smartphone or tablet by simply downloading the app from your app store and installing it on your Android or iOS device.
SimplicityGo includes all the same great features as the SimplicityWeb softphone, plus a few extra goodies, like push notifications for incoming calls and custom voicemail greetings, so you never miss a call. This allows you to take calls for your business no matter where you are. With our mobile app, you don't have to be tethered to a physical office phone to be able to field important calls for your company.
Wireless Backup
With our wireless backup feature, you won't have to worry about losing your VoIP connection, even if your primary internet connection goes down. The wireless backup feature is totally seamless, and you won't even notice when it's working. Instead of having downtime, you have reliable uptime and internet redundancy, so your calls will sound just as clear as they always do. This is a critical component of your business continuity and disaster management plans -- if your phones go down, your business essentially freezes without access to clients, vendors, team members, etc.
But Simplicity VoIP's wireless backup guarantees seamless, automatic failover and proactive protection to help you maintain your system's connectivity.
Simplicity VFax
Although faxing is somewhat of an outdated mode of communication, it's still important to have these capabilities on hand when needed. Many establishments still use faxes, including hospitals, government offices, and law firms.
With our VFax service, you can send documents as PDFs and receive faxes right from your computer without a fax machine. Our easy-to-use online interface helps you manage multiple faxes and converts them to digital files for straightforward storage. This prevents you from having to deal with filing paper faxes or shredding and securely recycling faxes you no longer need.
Take Advantage of Our Limited-Time All-In-One VoIP Offer
Simplicity VoIP is offering a limited-time deal on our all-in-one VoIP communications solution with the SimplicityWeb softphone, SimplicityGo mobile app, a Yealink T53 desk phone, and full functionality. This bundle gives small businesses and solo entrepreneurs everything they need to stay connected and productive without breaking the bank.
Call Now To Get Started
If you need a comprehensive VoIP communications solution for your small business at a low cost, look no further than SimplicityVoIP. Our suite of advanced VoIP solutions is designed to meet the needs of small businesses in every vertical, and our limited-time offer makes it even more affordable.
Don't wait -- take advantage today and see how Simplicity VoIP can help your business communicate more efficiently and effectively at a fraction of what you're paying now. Request a quote here or dial our team of experienced communications professionals at 1-855-247-8686, option 3.