Customer Service is Key for Finding the Right VoIP Provider
In any industry, customer service is one of the most vital components of any business. VoIP, specifically, is a service-based industry that requires a high standard of customer service to deliver support and guarantee users of sustained workability and operability.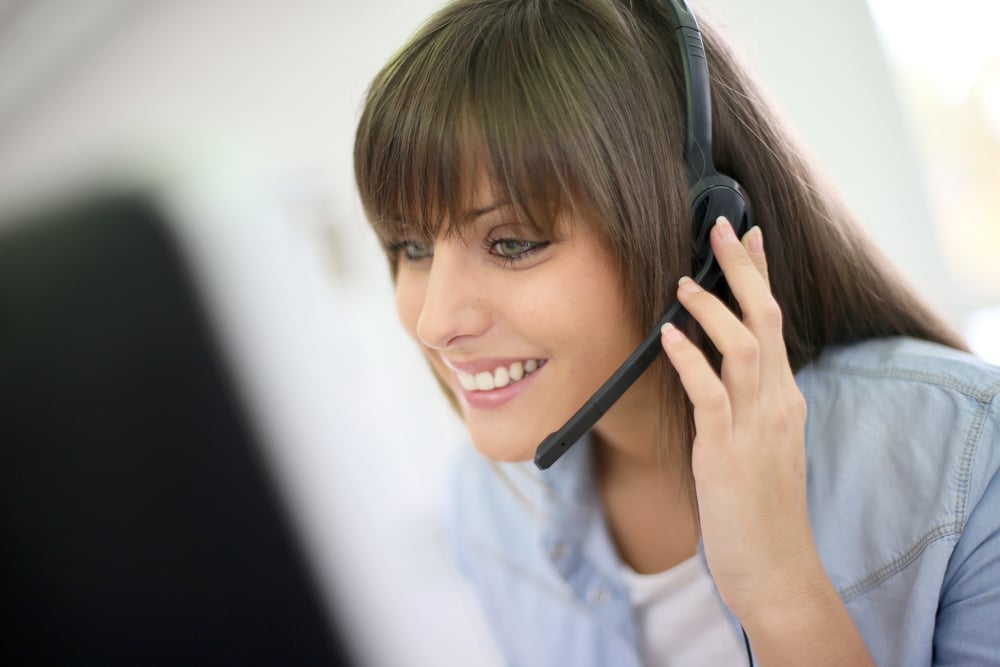 While this type of support is more of a necessity than a commodity, it is up to the providers to listen to their customers and determine if their support is all-encompassing, inclusive, and expansive enough. They must be attentive to their customers to determine what they expect from top-notch customer service, including location, accessibility, or variety.
A good rule of thumb for businesses and their customer service representatives, is to source information, resources, and support while maintaining open availability. As customer support is expanding due to technological advancements, it is necessary to ensure that your business meets users' increasing demands and delivers on the qualities required for excellent customer service. Below we outline the top qualities your VoIP service provider should exhibit.
Ease of Use
When seeking support, users want effortless accessibility. Instead of being transferred through various departments and employees, users should want support to be quickly available from any point of contact. For instance, if you were contacting your provider to discuss echos you have been experiencing over your VoIP phone, you should be able to reach your provider and be transferred no more than one time.
Aside from the annoyance of being transferred multiple times, customers can experience wait or hold time during a call that needs to be reduced as much as possible. Users should seek a provider that understands their time is incredibly valuable and optimizes time. In doing so, users can research hold time for providers and ask for referrals for providers too.
Also, a simplified CRM (customer-relationship management) system is incredibly important. Users should always feel valued and appreciated by their providers. Thus, management should make themselves available for users' needs as well. With a direct line to management or a senior-level employee, users can feel that they are being heard and given top priority. Users who opt to speak with a higher ranking employee often feel that they command higher authority, which often results in a greater sense of self-worth.
An example of this scenario is found in a common billing dispute. If a customer calls a provider about an unauthorized charge, they often speak to a manager or senior representative to express their concerns. If a manager is not available, a customer is often angry or frustrated by the lack of superior representation and may be further inclined to move on from that specific provider.
Support in Real-Time and Your Availability
Not every provider offers live agents 24/7, so an online portal can be a necessity. An online portal should be well-stocked with video tutorials, live chats with agents, an FAQ page, and/or other web-based support solutions. When seeking these services, users are often given many options that can help solve a variety of problems in a timely fashion. With online portals users have access to crucial information from anywhere. They can use them to self-diagnose and correct problems.
Live Agents Are Still Essential
Users will probably have to contact customer support at one time or another to discuss any discrepancies or amend any problems when they occur. Users should seek providers with knowledgeable and resourceful agents, who can handle issues while simultaneously guiding both new and experienced users through a problem.
Users typically look to deal with an actual agent in real-time when a problem arises. In dealing with a live agent, users find it easier to work through the discrepancy, understand and follow directions, and ease frustrations. Live agents can further explain, elaborate, and de-escalate any frustrations as they occur. As a bonus, these live representatives offer a human or personal touch that allows clients to feel important and valued by their providers.
Aside from any service or hardware issues that may arise, human agents can help mediate various situations. For instance, if a client is upset and thinking of canceling their service with a provider, the representative may help de-escalate the problem, find a solution, and use the correct approach to ease frustrations and emotions. Also, live representatives are beneficial in assisting providers in keeping customers for years on end by offering personalized discounts, promotional offers, add-ons, and working closely with the team.
Location and Service Availability
Like we mentioned previously, live representatives are not always available 24/7. In this case, it is up to providers to make sure that other alternatives are in place. Despite the availability of other options, any users still prefer or require live agent support. Suppose providers are unable to offer around-the-clock support. In that case, they should consider extended office hours or support availability (i.e., 7 am-6 pm, Saturday/Sunday 8 am-3 pm) along with alternative options.
In addition to availability, the location of support is also critical. US customers tend to prefer US-based support as opposed to outsourced teams. With this home-based support, possible discrepancies are minimized for both the user and provider (for example, time zone or language). Users typically prefer US support that can be available around the clock.
Return Policies and Warranties
It is up to each provider to implement their warranties and to honor manufacturer warranties for hardware that users purchased from them. Whether the warranty requires cash reimbursement or a replacement, users typically want providers and companies who will stand behind their products and honor the sale.
In working with these companies/providers, clients can feel some relief knowing that the products are of higher quality, however, should something happen, their sale will be honored or replaced. A common tactic is to honor the manufacturer's warranty for one year. Like warranties, prospective clients should seek return policies for equipment or hardware.
These return policies typically indicate specific requirements or restrictions like a time frame in which users can return to a provider or manufacturer. Just like seeking information regarding hardware policies, users should research financial guarantees. For instance, are there money-back guarantees, startup fees, etc.? Users should seek providers that offer some guarantees and present them with appropriate incentives as well.
Each of these essential categories features pros and cons associated with choosing a VoIP provider. These categories should be considered and researched by a prospective client to make the best, educated decision. For new VoIP users who have previously utilized traditional services, the change can seem intimidating, which is why impeccable customer service and support are vital.
Additionally, VoIP is about reliability and simplicity for customers. New users (and experienced ones) should continue to see the benefits of their services and have the same support availability as each other. While what qualifies as "impeccable" customer services isa matter of opinion, it is only subjective to a certain point. All users want their providers to be supportive, caring, and available. Poor customer service can turn away prospective customers or eliminate existing ones. Any discrepancies in support should be identified and corrected.
It is up to providers to offer top-notch services, quality solutions and ensure those customer support representatives are well equipped for the job! They are what customers perceive as the "face" of our business and ultimately ensure your success.
.