How to Create an Effective Auto Attendant Script
Many businesses no longer buy into the belief that all calls must be answered and handled by a live person. This is an expensive staffing cost and is not able to be staffed 24/7/365. Besides, you and your team have tons of more important things to do, and it can be super annoying to have your workflow interrupted with infinite interruptions of call routing.
Many businesses utilizing VoIP have been implementing auto-attendants to let customers route calls themselves to the right person or department to make life easier and more efficient. Before setting up an auto-attendant, it is good to craft a professional script for your auto attendant that will leave a good impression on the customer calling.
Below, we will go over all the necessary aspects of a good auto attendant script and provide a few examples to help you build one that suits your business. We will also offer tips and tricks on how your business can craft a solid and long-lasting impression for your customers and callers. Additionally, find out how you can utilize your VoIP phone system to set up your organization's auto-attendant quickly.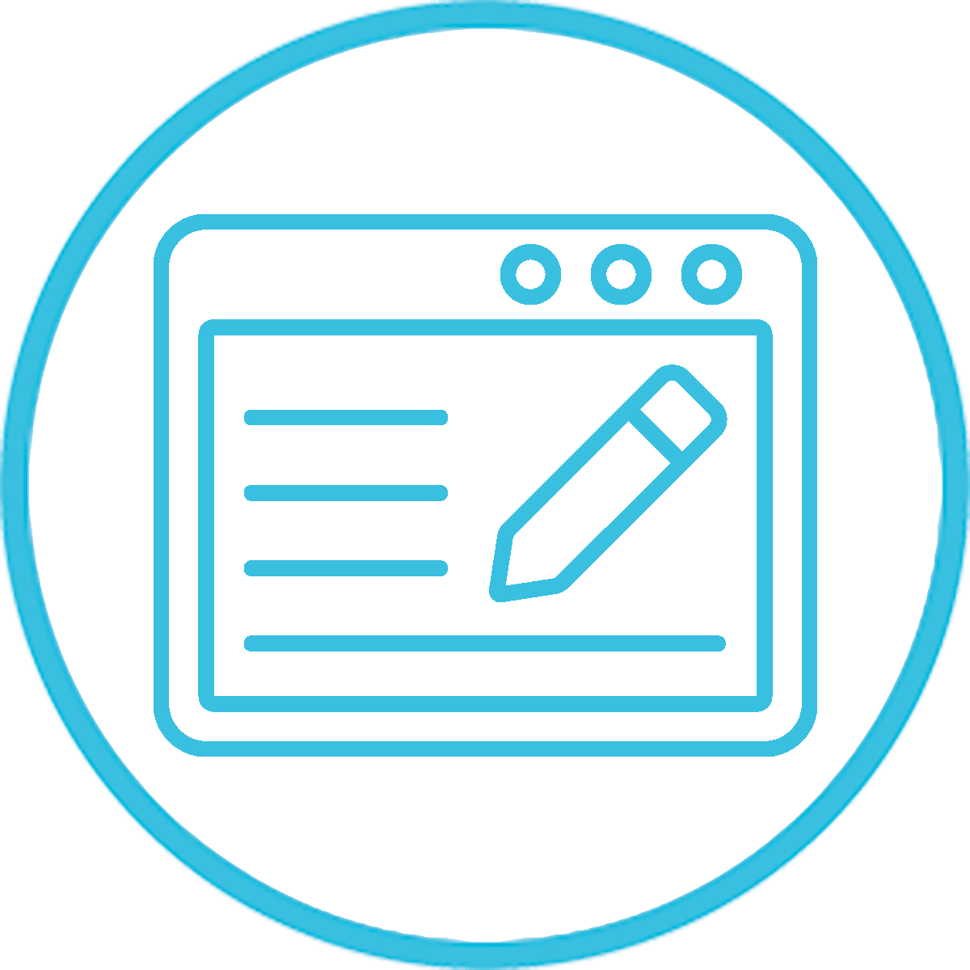 What is an Auto-Attendant?
While it sounds like someone who works on your car, the auto-attendant we are discussing here is far from that.
Auto attendants are virtual receptionists who answer and direct calls your business receives. An auto attendant can be as straightforward as a pre-recorded voicemail message that guides customers with specific instructions, or it can be a live representative who works exclusively for your company but may not be located in your office.
So when referring to an auto attendant script, this includes the prompts and information your virtual (or human) receptionist will recite to any person calling your place of business. Auto attendants can provide information like your business hours, directions to your location, direct extensions to different departments or team members, and so much more. Auto attendants can also be programmed to relay specific information like promotions or holiday hours, among other features.
What Should an Auto-Attendant Script Include?
We have all heard a generic auto-attendant before; think "Press zero for customer service or one to speak with a sales agent"- and it is not super personalized or inviting. Menus that provide the best experience for your customers are usually crafted with a human touch, brief, and informative.
While you don't want your script to be jam-packed with information, you do want it to be helpful, relevant, and to include:
A brief greeting and introduction to your company (company name will do)
Regular hours of operation
Your main menu options, or which key to press based on their reason for calling
Where the caller will be routed if they do not select an option from the main menu
Alternative communication or support options (like website live chats, social media, etc.)
Including this information in your auto-attendant script increases the value to your customers without wasting any time. In a study conducted by Microsoft, it was found that 90% of consumers determine brand loyalty based on the quality of support they receive(d) and how well a business operates (including automation and digitalization). So simply put, no time is wasted, support is easy and convenient, and they are left feeling valued, appreciated, and certainly not frustrated.
How to Craft an Effective Auto Attendant Script
Now that you understand what an auto-attendant is and what its script should look like, we will go over how you can build a compelling script for your business.
#1. Plan
In no specific formality, begin to plan what you want your auto attendant to convey to callers. Do you need it to convey operating hours or directions simply? Do you want callers to dial directly to their extension, or do you want to offer a company directory? Maybe you want callers to have both options?
Jot down and plan out your business needs and what you want to achieve with your auto-attendant, and make sure these are the top priorities for your main menu options. Once this is settled, you can begin to move on to crafting the script for your auto attendant.
#2. Figure Out What You Want To Say
It is always a good idea to begin with a warm, welcoming greeting for your auto attendant script. From there, get straight to the menu and the options you would like to convey to your callers. It would be best to rank these in order of importance and popularity. If most of your callers are trying to get to sales first, then make this your first prompt. If your office is closed or will be soon, mention this upfront as well.
Additionally, make sure that your prompts fall at the end of the message so that your customers do not miss what they need. Try to keep these messages simple and don't overwhelm your customers with the number of options available.
It is also good to introduce how callers can assist themselves with technical support. You can encourage them to utilize the website chat with a live person and the other ways your business may offer technical support.
Take notes and draft ways to mention all of these aspects to your customers. Don't go with the first draft, and make sure your script is formatted correctly.
#3. Record Your Auto-Attendant Script
Begin with gathering all of your notes and prompt ideas regarding your script. When planning your script, remember that you want it to sound natural and flow well. A good flow will enhance your caller's memory as well. When you feel well prepared, you can begin to record your greeting.
Be sure to record this in a quiet environment with no background noise, so that your message is loud and clear. It is okay to rehearse your greeting or record a couple of times until you are satisfied. The extra effort of practicing your message will help it to sound more natural and warm for your callers. This is vital because this is often the first impression a consumer will have of your company.
Once your message is recorded, test out your auto attendant script so that you and your team can experience what your customers will hear before it goes live; if it does not come off in a way that you like-then, your customers probably won't either-so change it up and keep making edits and test them until you are satisfied.
Examples to Get You Started
If you're having a hard time finding inspiration for your auto trouble script, we are here to help. We have provided three examples below to help get you on your way to an excellent and compelling script.
#1: Basic Welcome/Introduction
Thank you for calling [Your BusinessName], where we provide [services or products your slogan if you have one].
For our operating hours, press "1."
For customer service, press "2."
For our billing department, please press "3."
For our marketing or sales department, press "4."
For technical support, press "5."
To speak to a customer support representative, please press "0."
To repeat this message, please press "*."
#2. After-Hours Message for Caller
Thank you for calling [Your BusinessName], where we provide [services or products your slogan if you have one]. We are currently closed for the day but don't worry. We will be back [the next available time you are open].
To leave us a message, press "1."
For our regular operating hours, press "2."
To repeat this message, press "*."
Thank you for contacting us, and we look forward to hearing from you soon!
If your company has any upcoming changes in operating hours (like holiday closures), this should be mentioned here. This can be adjusted easily and quickly. Simply change out the greeting to include something like: "We're currently closed for [holiday, other reason], but we will be back [the next available time you will be open].
We look forward to hearing from you soon!
#3. Special Event or Promotion
Thank you for calling [Your BusinessName], where we provide [services or products your slogan if you have one]. We wanted to let you know that we are currently offering [promotion] on our products/services? This offer won't last long, so let's discuss how we can help!
For our regular operating hours, press "1."
To reach our sales department, press "2."
To speak with our billing department, press "3."
To speak with our customer support team, please press "0."
To repeat this message, please press "*."
Auto-attendants are a great way to streamline the tedious task of directing calls to the correct department. Having an excellent auto attendant script effectively gets customers to where they need to go, saving both your customers and your team members valuable time.
Whether you are ready to make the switch to VoIP or have additional questions, our team is happy to help!